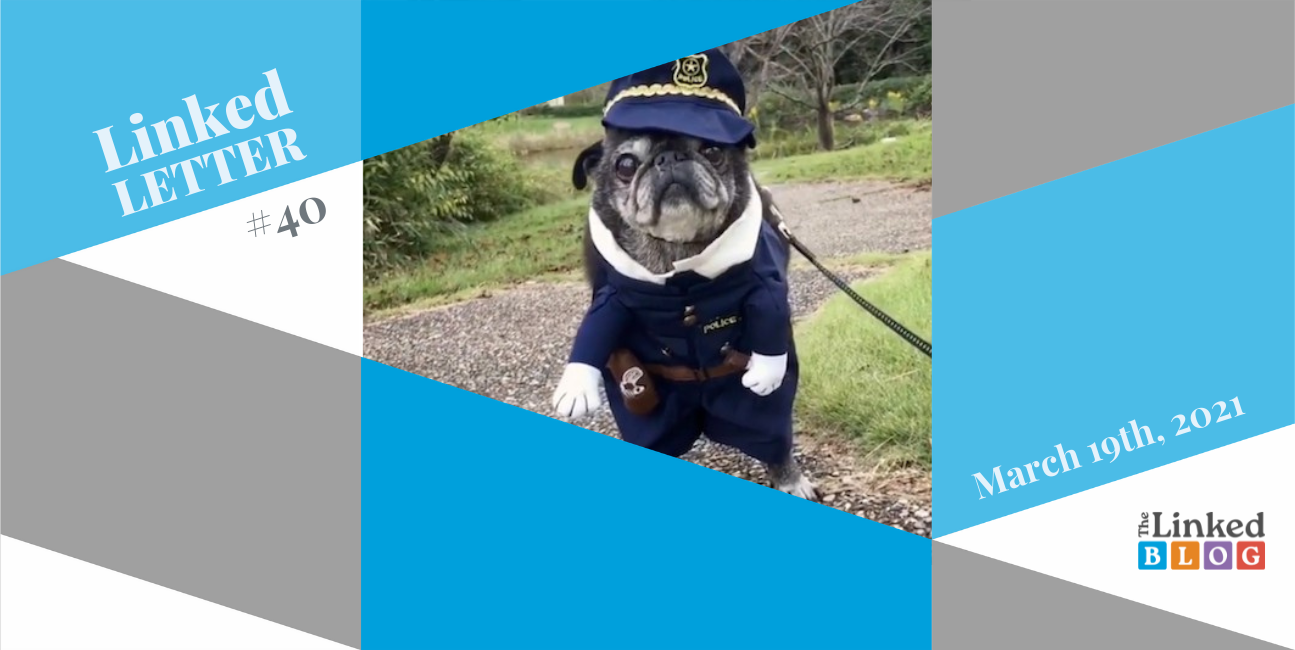 Welcome to the 40th LinkedLetter! While thinking what materials to choose for this edition of our LinkedIn news digest, a fresh new campaign was announced by LinkedIn Marketing Solutions' team. We celebrated it with a short LinkedIn Live which you can find below, followed by another great campaign – 'Raising Profiles', and a summary of LinkedIn's Workplace Learning Report.
"Do Business Where Business Is Done" is the motto of the provocative marketing campaign that thrilled our team! It was launched on Wednesday in the U.S. and U.K., but wherever you reside, it is very likely that you've already spotted Officer McPuggins. Despite my true love for dogs, I admit that a sense of awkwardness striked me when I saw a funny dressed up pug joggling towards me. Brilliantly thought – this was the exact idea that amplifies the campaign's message – LinkedIn is not a place for nonsense, but the right arena to present yourself as a professional and your organisation as having expertise in a certain field.
This is the message that BookMark spreads for over three years now (and Alex for 12 more years beforehand) and that's why we had the urge to shout it out in synchrony with LinkedIn: "Do Business Where Business Is Done"!! The Live recording is in Bulgarian, so keep that in mind before you play it on. Enjoy the campaign video here:
LinkedIn's Social Impact team announced another campaign that deserves admiration. The Big Issue has teamed up with LinkedIn to support the magazine's sellers whose livelihoods have been hit by the COVID-19 pandemic. Rich Sullivan, Senior Client Partner at LinkedIn Marketing Solutions, wrote an article, ingrained with empathy, about the 'Raising Profiles' campaign.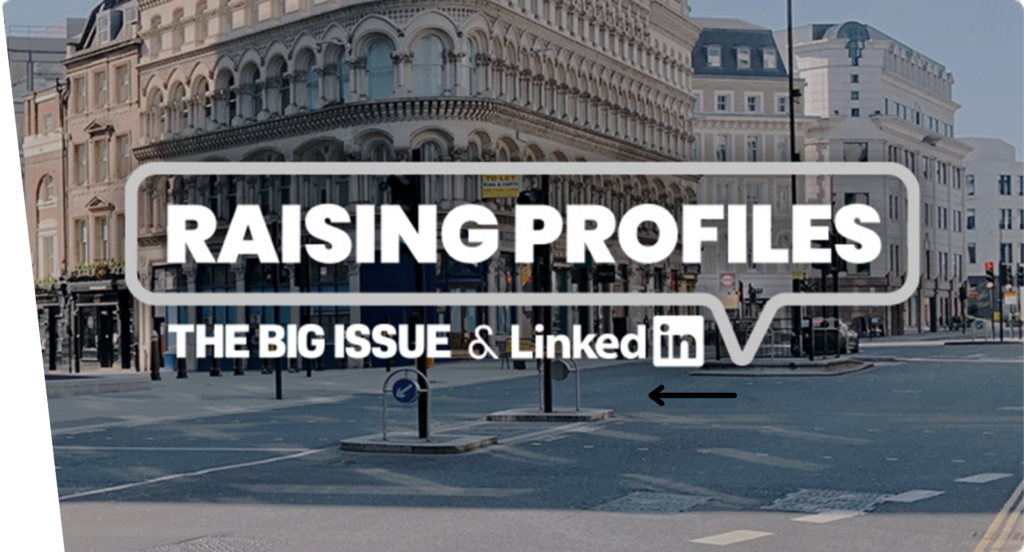 "The coaching sessions included setting up a LinkedIn profile, adding connections, building an online presence through creating and sharing content, and accessing online job seeker advice, tools and learning content (with the help of Dixons, Carphone Warehouse who kindly donated tablets to help the vendors get online)", he wrote.
The Learning and Development market is on the rise. According to the World Economic Forum, 85 million jobs will disappear and 97 million new jobs will appear by 2025 and companies are trying to prepare their workforce for the shifting environment and job market. The COVID crisis and the new reality of remote work and education have deepened those trends. Major employers like Amazon and PWC are allocating funds for training, upskilling, and reskilling employees.
In this changing environment, LinkedIn Learning published its newest Workplace Learning Report. For the fifth year, the report summarizes data from surveys, LinkedIn Learning platform insights, and industry news to outline trends and share the best practices, tested by the largest companies in the world.
Some highlights from the 65-page report:
In 2021, it's all about rapid skill-building at scale
Reskilling and upskilling are top priorities for the training teams, and they come before leadership/managerial training and virtual onboarding.
Generation Z is spending more than 50% more time studying in 2020 than in the previous year.
After last year's fluctuations, training budgets are rising again
You can get more highlights from the article by Bartlomiej Polakowski, a Learning Technologies Leader at PwC CEE, here or download the full 65-page report here.
The Linked Blog team is here to help you or your brand have the best possible LinkedIn presence, so feel free to contact us if you need help!
See what we can do for you here.