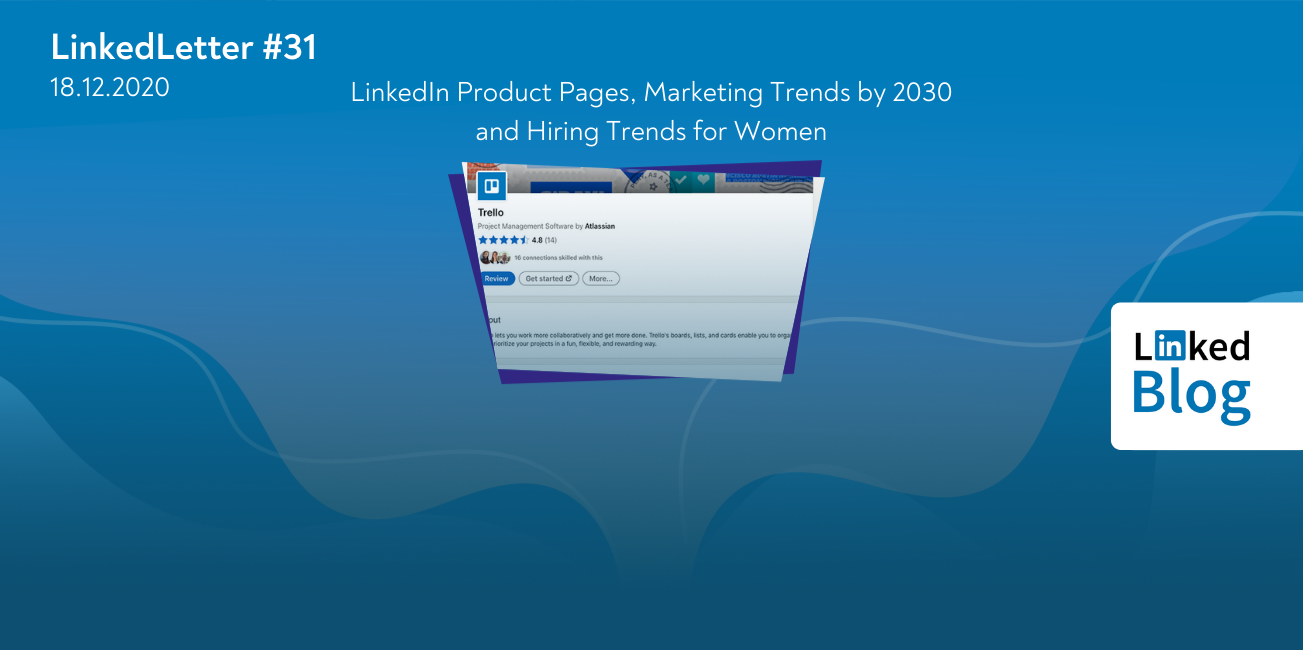 The highlight of this edition of LinkedLetter cannot be anything else, but the new design of Pages (probably you still know them as Company Pages). Yesterday we had a sneak peak into it (including through a before-after slider for an easier comparison), but here we will continue the topic. We'll also pay attention to an insightful report by LinkedIn's B2B Institute about marketing trends for the next decade; and (as the festive season suggests) we'll end with some positive hiring trends for women.
On Wednesday, LinkedIn proudly announced LinkedIn Product Pages – a new part of the LinkedIn Pages ecosystem dedicated to building a trusted community of information around B2B products. Now both your sales and marketing teams' dreams will be closer to reality. Why? Product Pages will allow searches to become highly qualified leads and a community to be built around your product.
"This gets me excited because then we're allowing businesses to use LinkedIn as the backbone to power their business needs," said Rishi Jobanputra, senior director of product management at LinkedIn. "We're evaluating and really thinking about the future, adapting the product to our customers' needs."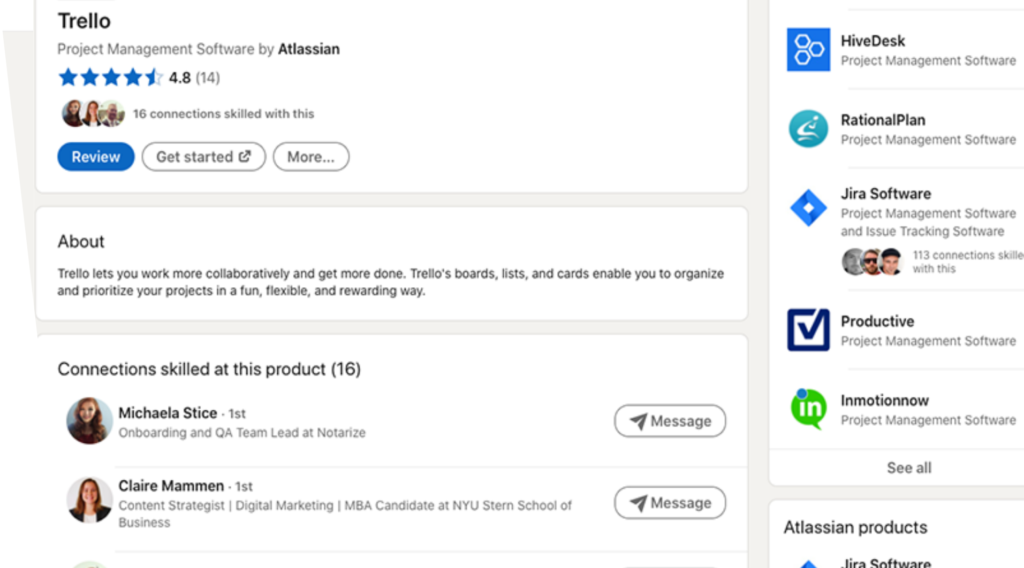 This will be the place where your products will be in the spotlight, providing rich media for them, gathering ratings and reviews and provoking engagement through call-to-action buttons such as a demo request or contact sales form. Your Product Page serves  best the bottom part of the marketing funnel, connecting prospects to experts and generating leads. You can read more here.
LinkedIn's B2B Institute revealed an incredibly insightful report about B2B trends by 2030. If I was not sure that highly qualified researchers have prepared that study, I would say it's too bold. But given that the B2B Institute stands behind the predictions, I'd rather read carefully and recommend you do so too.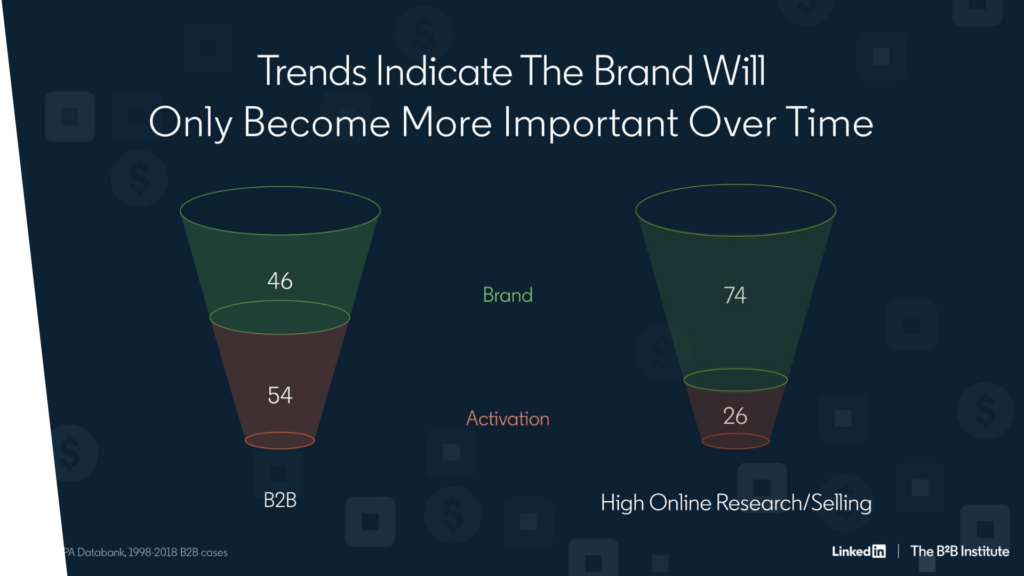 The report covers three macro trends that will define the next 10 years of B2B marketing. The first trend will address the increasing importance of brand building. The authors, Peter Weinberg and Jon Lombardo, predict the industry will experience a Great Rebranding and speak about the short-term Sales Activation vs. the long-term Brand building – with their pros and cons.  The second trend explores creativity as a vital part of marketing strategies, and the final trend covers distribution – the two building blocks of effective brand marketing.
The e-book which summarises beautifully the science-based predictions of top researchers in the field is considered by me as a must read. Find it here.
I will end this Linkedletter with a positive trend, namely – women make up a larger share of new hires than they did before the pandemic. Of course, data should never be pulled out of context and here the context is that women were unproportionally hit by the first wave of unemployment caused by the pandemic.
"As a working mom, myself," says Karin Kimborough, LinkedIn's Chief Economist, "I think a lot of it was that women were just busy. They suddenly had kids at home, they had child care or elder care responsibilities. And so they were definitely pulled out of the workforce a bit."
Behavioral insights for LinkedIn's report have been generated from the billions of data points created by hundreds of millions of members in over 200 countries on LinkedIn today.  You can also learn from it what women look for in an employer (and what you should highlight in your pitch). 
The Linked Blog is here to help you or your brand have the best possible LinkedIn presence, so feel free to contact us if you need help!
See what else we can do for you here.