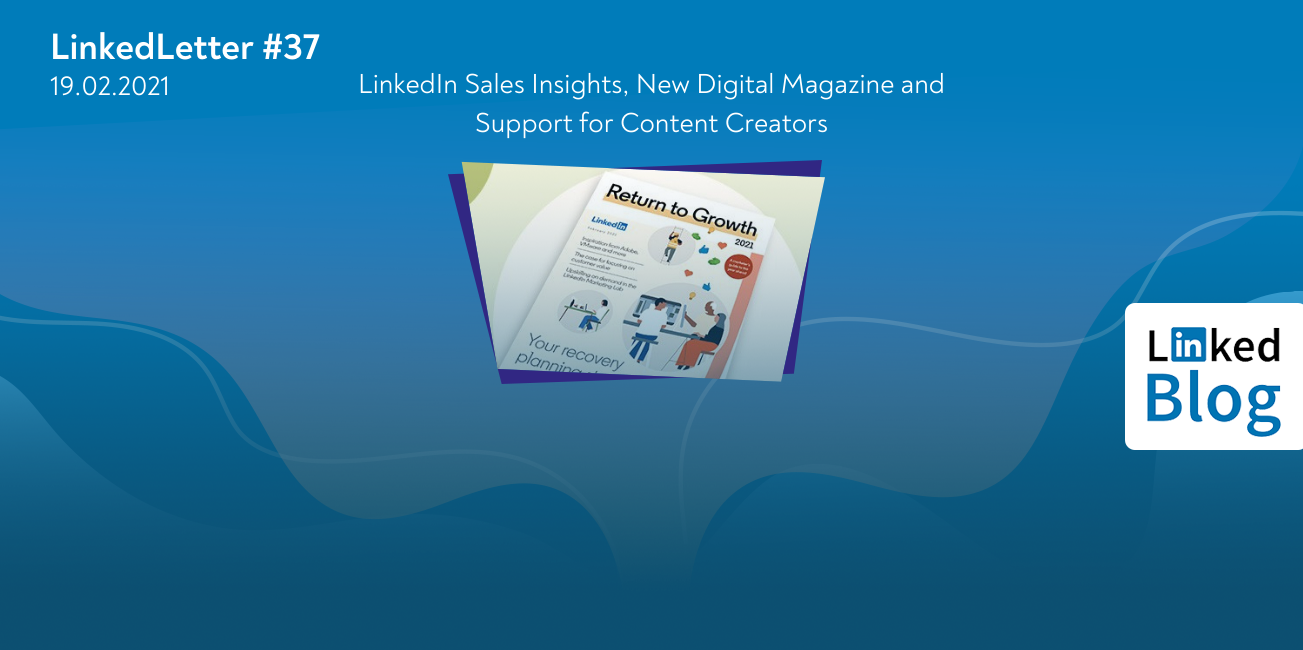 Our weekly digest is here again! LinkedLetter #37 highlights the latest and most important news and insights around the professional network. The promise is kept! LinkedIn has launched its new product LinkedIn Sales Insights like it announced early in January. The first edition of the brand new 'Return to Growth' digital magazine is released, and last but not least, the platform is looking to develop a new program to support content creators by building a global creator team.
One of the big news this week is that LinkedIn has officially launched its new product – LinkedIn Sales Insights! This tool can be a strategic weapon for the Sales Operation teams because it generates real-time, reliable, and useful data that can help every professional to understand where to focus and guide efforts.
By using LinkedIn Sales Insights, now you have the opportunity to analyze specific functions, departments and accounts, so that you can smartly and effectively plan your sales strategy. Moreover, you will be able to refine the data in your CRM system by importing the accounts that you already have and enhance them. In this way, you will close larger deals and find more opportunities. It also offers a function that can let you get rid of the staled data, which you don't need anymore.
Last week, LinkedIn officially launched its digital magazine called 'Return to Growth 2021'. It is offering plenty of useful marketing tips, case studies, interviews, and insights, so that every marketer, salesperson, or just a curious reader can learn something and use it for driving growth in the future.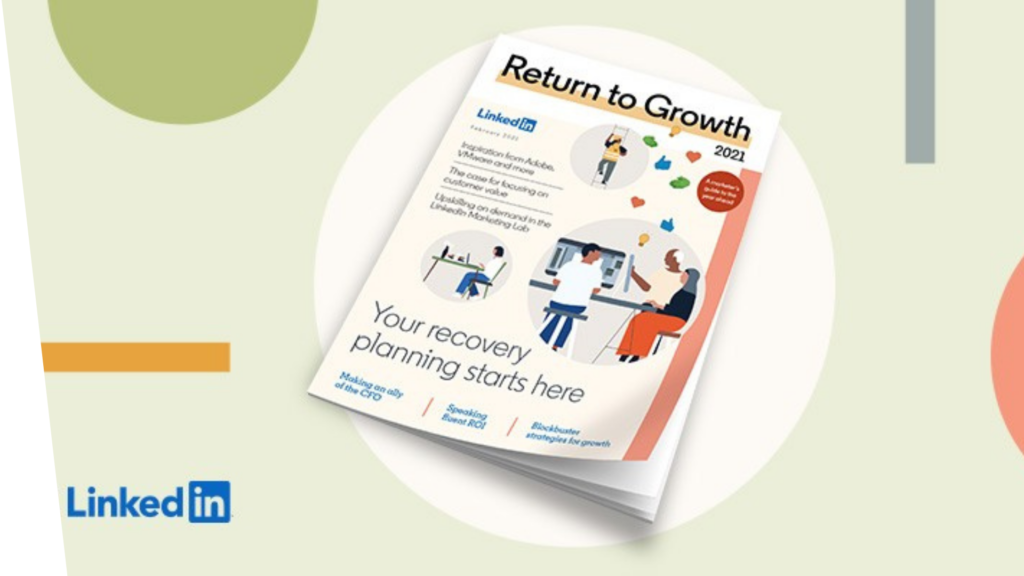 For example, 'The 6-Step Plan for Measuring Your LinkedIn Campaigns' (page 20) is an article where you can find a step-by-step guide on how to understand, measure, and therefore optimize your marketing campaigns on the platform.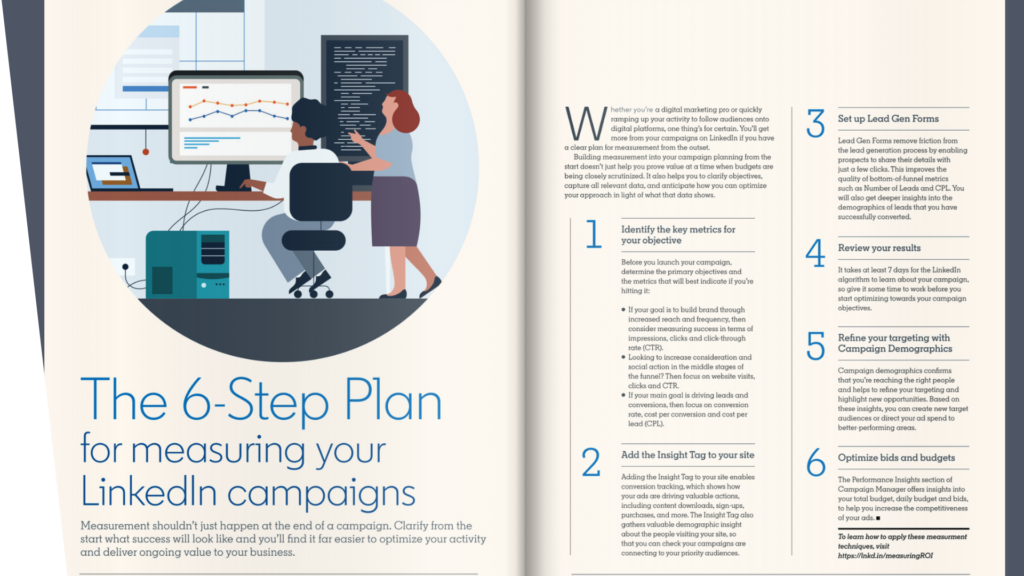 Additionally, the digital journal includes LinkedIn utilization stats and insights, which are proving why marketers should start investing in the platform as soon as possible.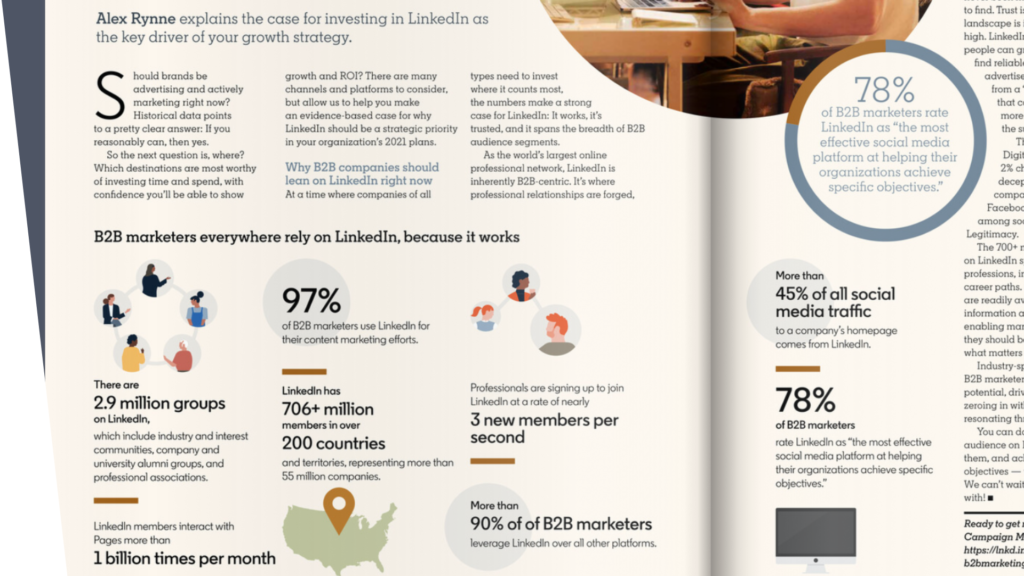 You can read the 'Return to Growth 2021' digital magazine here.
LinkedIn News vice president and Editor in Chief Daniel Roth posted a new job ad for a Head of Community. The role will be focused on supporting LinkedIn creators around the world and tasked with "building and running a global team, designing and setting goals for this program".
"Creators are the lifeblood of LinkedIn. People who share their voice with the goal of building up the community – whether that's by creating original posts, stories, videos, articles, etc.; amplifying new people to follow; sharing news and links and explaining why they're worth your time; etc. – help us all see what's possible and what's coming", writes Roth.
And of course, new implications would appear, for example, new promotional opportunities, both for those looking to maximize their personal brand on LinkedIn and for companies looking to maximize their awareness, reach, and engagement.
The Linked Blog team is here to help you or your brand have the best possible LinkedIn presence, so feel free to contact us if you need help!
See what else we can do for you here.