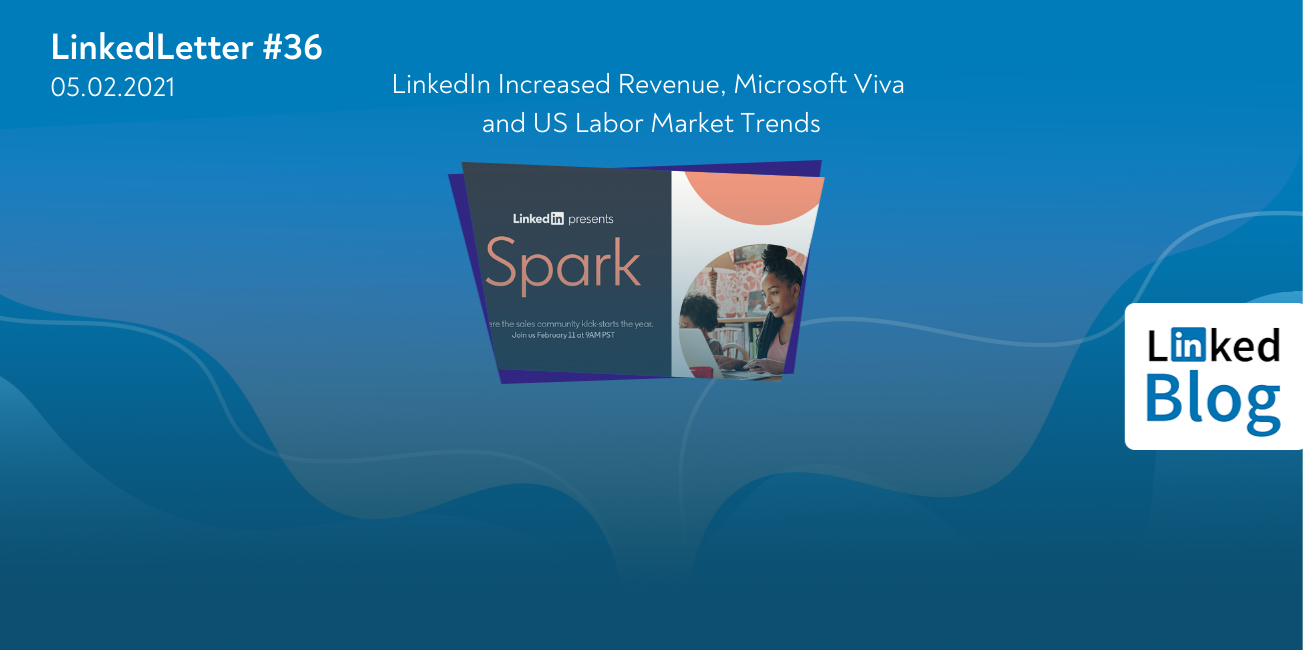 Exactly one year ago, LinkedIn announced that the CEO at that time Jeff Weiner would resign and would be replaced by Ryan Roslansky, who left his position as a Senior Vice President of Products & User Experience. The transition took place in what turned out to be one of the most challenging years in modern history. Ryan Roslansky took office at the beginning of June, amidst a deadly pandemic.
At the end of January, Microsoft announced Q2 FY21 Earnings, which included highlights on LinkedIn's performance. LinkedIn's revenue increased with 23% and more than a third of this revenue is due to an increase in advertising on the platform. There is also a record engagement and a 30% increase in sessions, 48% in conversations were up and hours spent on LinkedIn Learning doubled compared to a year ago.
Speaking of Microsoft, the tech giant just launched Microsoft Viva, "the first employee experience platform built for the digital era", according to Microsoft's CEO Satya Nadella.
LinkedIn gives employees opportunities to work and collaborate, there is also a big part focused on employees' well-being. The platform is dedicated to sharing knowledge inside the company and integrates both LinkedIn Learning and Glint, "so that employees learn new skills and get insights into their own well-being and that of their teams", said Ryan Roslansky, LinkedIn's CEO. 
The main goal is to let managers combine aggregated and de-identified employee feedback from Glint to understand and know how their people feel and work, also how to manage and prevent burnouts.
The deep integration between Microsoft Viva and LinkedIn Learning will let employees discover, view, and share world-class content from LinkedIn Learning directly within Teams and will make learning and skill development part of the daily workflow.
You can read more on that on the LinkedIn Pressroom or on Microsoft's site, or watch a product overview here:
LinkedIn Spark is a virtual event open to all professionals within the sales community on LinkedIn globally. Since it was announced at the end of January, more than 16 000 people joined the event on the professional network which prompted the Sales Solutions team to share a little more on the agenda of the 90-minute event and announce featured speakers such as Barbara Corcoran. The investor and TV host of ABC's "Shark Tank" will kick off the event giving the welcoming speech.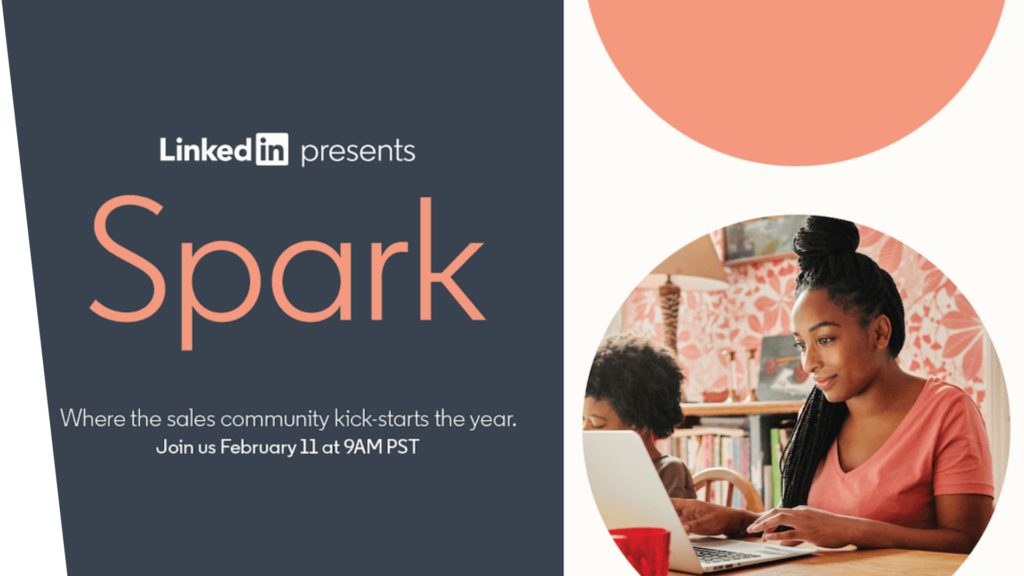 Check the full agenda here and register to attend. 
"Labor market needs fiscal stimulus and more vaccines to bounce back", said Karin Kimbrough, Chief Economist at LinkedIn in an interview for CNBC. 
"The virus shut down industries where we hire the most, the large service sector industries like restaurants, travel, entertainment, recreation. Until they reopen we won't be able to see the big swaths of hiring to pull those 10 to 12 million people back into the labor market".
LinkedIn is also noticing a trend for people able to work remotely to move out of the bigger and more expensive cities to other parts of the country. The professional network has a 400% increase of people searching for remote work and jobs posting offering those opportunities.
Watch the CNBC interview here:
Тhe Linked Blog team is here to help you or your brand have the best possible LinkedIn presence, so feel free to contact us if you need help!
See what else we can do for you here.