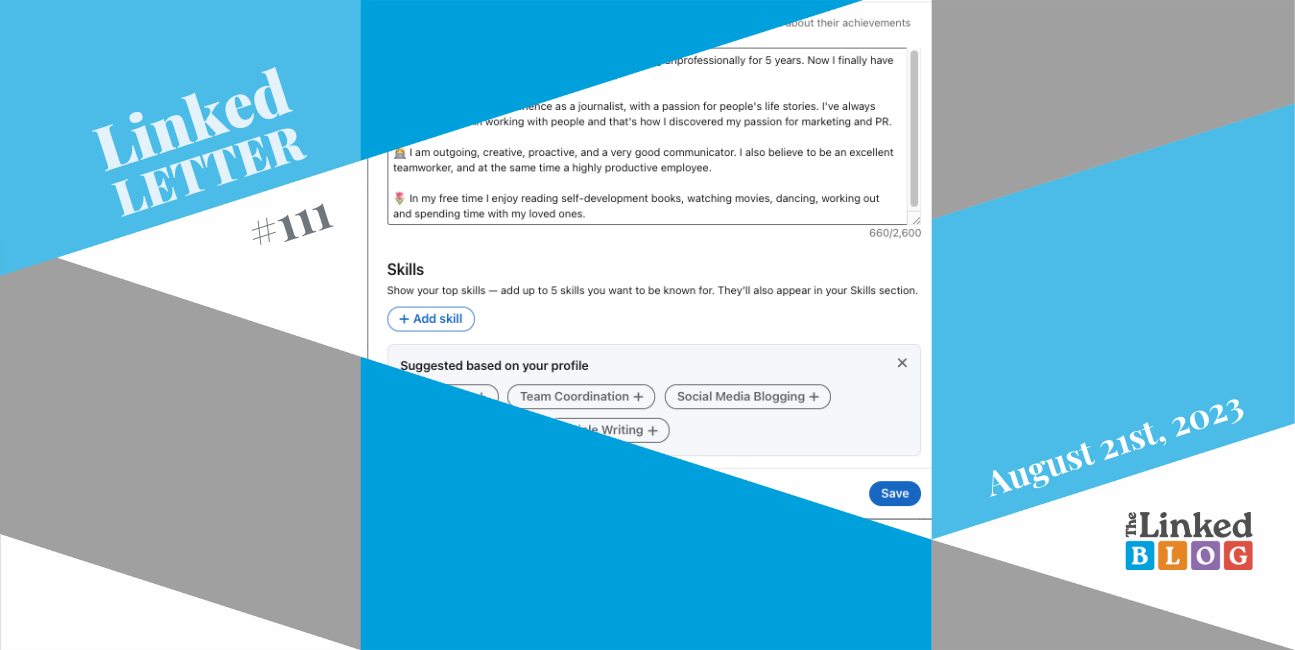 In the fast-paced realm of professional networking and career building, LinkedIn is always cooking up something new. It's like our trusty toolbox, full of features that can help us stand out in the crowd and make meaningful connections. In this article, we're excited to spill the beans on LinkedIn's latest news. We'll talk about the top five AI skills you should definitely add to your profile, some cool new tools that give job seekers a chance to flaunt their skills, and a game-changing certification that's opening doors for healthcare businesses to get noticed on LinkedIn. So, grab a coffee and let's explore how these new features can supercharge your professional journey!
LinkedIn's recent survey reveals the rush among professionals to upskill in artificial intelligence (AI) as technology becomes increasingly prevalent in the workplace. The survey spotlights the top AI-related skills that are gaining popularity on LinkedIn profiles, including 'Question Answering,' 'Classification,' 'Recommender Systems,' 'Computer Vision,' and 'Natural Language Processing.' These skills are in high demand, reflecting AI's growing importance in various industries. The survey also highlights a positive outlook toward AI in the workplace, with employers expressing their intention to increase its use and boost productivity. Importantly, fears of AI-induced job losses appear unfounded, as only a small percentage of respondents indicated plans to reevaluate roles due to AI. This data underscores the relevance of AI skills in today's job market and emphasizes the importance of showcasing them on LinkedIn profiles to stay competitive in an AI-driven world. Find LinkedIn's report 'Future of Work' here.
LinkedIn is rolling out new features to empower job seekers in highlighting their professional skills and competencies with ease. Now, in the "About" section, you can tag up to five of your top skills, making it simple for profile visitors to gauge your expertise.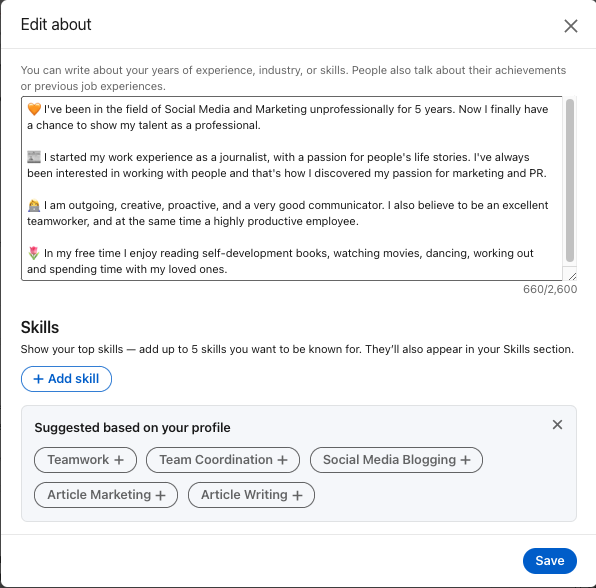 This addition serves as a valuable asset when addressing inquiries about your suitability for a job, and you can also align your skills with specific job applications. Additionally, LinkedIn enables the inclusion of media-rich content in the "Projects" section, allowing you to tag projects with relevant skills, offering another avenue to showcase your experience. By making these updates, LinkedIn aims to assist job seekers in precisely pinpointing their skills and knowledge, ultimately enhancing their appeal to potential employers. The platform is also refining its "Credentials" feature and skills display within its Recruiter platform, providing more contextual markers to maximize utility and capture the attention of recruiters amid a sea of applicants. These thoughtful enhancements signify LinkedIn's commitment to simplifying the job search process and elevating the profile of job seekers in a competitive landscape. Read more here.
LegitScript, the go-to name for merchant and product certification in the e-commerce and payment sectors, is extending its expertise to healthcare-related businesses aiming to advertise on LinkedIn. They're offering a certification program that thoroughly vets pharmacies, telehealth providers, and other healthcare players looking to promote their services on major online platforms. As of now, LinkedIn recognizes and embraces LegitScript certification for healthcare advertisers. In an era where nearly 80% of customers turn to online platforms to research healthcare providers, from pharmacies to telehealth services, online advertising becomes a pivotal aspect of any healthcare provider's digital strategy. It's a win-win for businesses and consumers alike, as they navigate the digital healthcare landscape with confidence. To learn more about LegitScript Healthcare Certification or to start your application, click here.
In conclusion, LinkedIn continues to evolve and adapt to the dynamic needs of its user base in the professional realm. It's not just a platform for networking; it's a place where individuals can showcase their skills and competencies with greater ease. The incorporation of AI-related skills on profiles highlights the growing importance of artificial intelligence in today's job market, where employers are keen to harness its potential for productivity. Additionally, LinkedIn's partnership with LegitScript to certify healthcare-related businesses underscores its commitment to trust and transparency in advertising. These updates and insights collectively emphasize the platform's pivotal role in shaping the professional landscape, offering users valuable tools and opportunities for growth and connection in an ever-changing world of work.
The Linked Blog is here to help you or your brand have the best possible LinkedIn presence, so feel free to contact us if you need help! See what else we can do for you here.