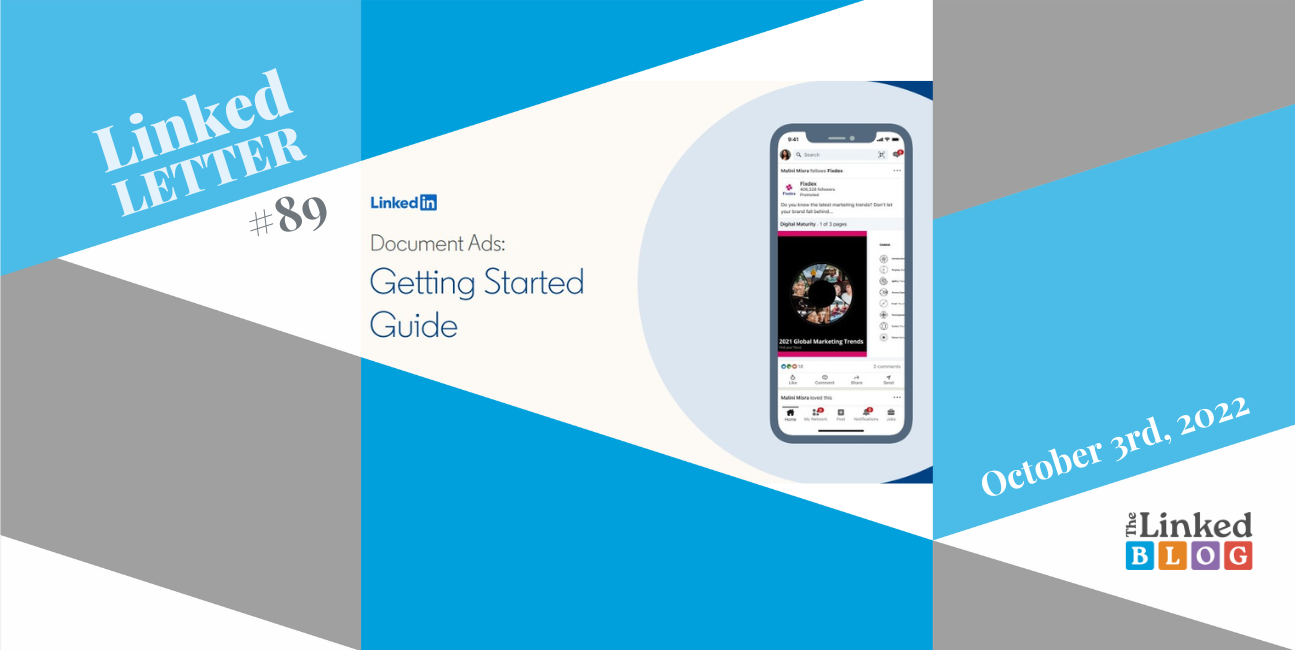 October brings us some exciting news – new improvements keep coming up and our experience on the professional network will be better for sure! Learn more about the benefits of Document Ads, what the new Media Library has to offer and how LinkedIn will improve our messaging experience. Let's explore these together!
Document Ads will soon be available to all advertisers. In our previous LinkedLetter we shared the news about thе new format, allowing you to promote document, such as eBooks, slides and papers in the LinkedIn feed to grow thought leadership and engagement. Document Ads allow LinkedIn members to read and download both gated and ungated documents directly in their feed.
Chris Witmer, Community Marketing Manager at LinkedIn, shared in a post that it is expected all members to have the oppurtinity to try it. Document Ads will help you capture quality leads by gating your document with a Lead Gen Form. We could also build awareness easier and nurture key audiences, and boost engagement by sharing educational, inspiring content that members can read and download directly in their feed.
LinkedIn is introducing Media Library. The media library provides a single location to upload, manage, and select your media to create up to 5 ads at once. The media library is available when creating single image ad and video ad campaigns. It saves you time and allows you to easily search, filter, and identify media for your ads.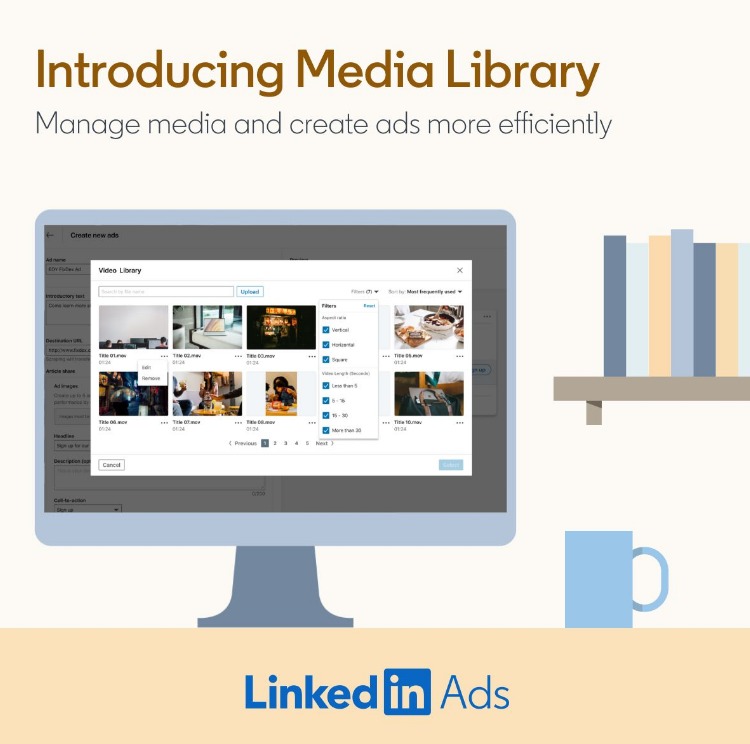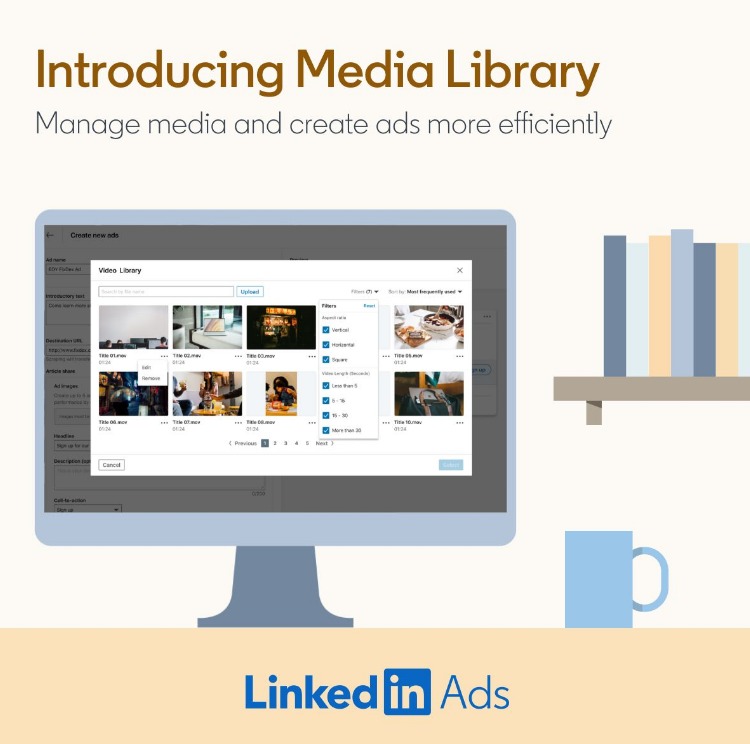 As well known by advirtisers, creating 5 ads in a campaign is said to give the campaign more exposure and opportunity to optimize for the best campaign performance. You can customize each ad's name, intro text, URL, and headline prior to launch. You can also manage an account's media with your teammates from a single location where you can upload, rename, remove, filter, search, and select media, which will improve collaboration.
LinkedIn explained more about ad creation with the media library. Learn more about it here.
LinkedIn is trying new ways to make our inbox more organized. The idea is members to have a new, improved LinkedIn messagign experience that will help us find and respond easier to messages that matter the most. According to Blake Barnes, VP Product at LinkedIn, this new feature categorizes your incoming messages into two tabs: 'Focused' contains the most relevant new opportunities and outreach, while 'Other contains the remainder of your conversations.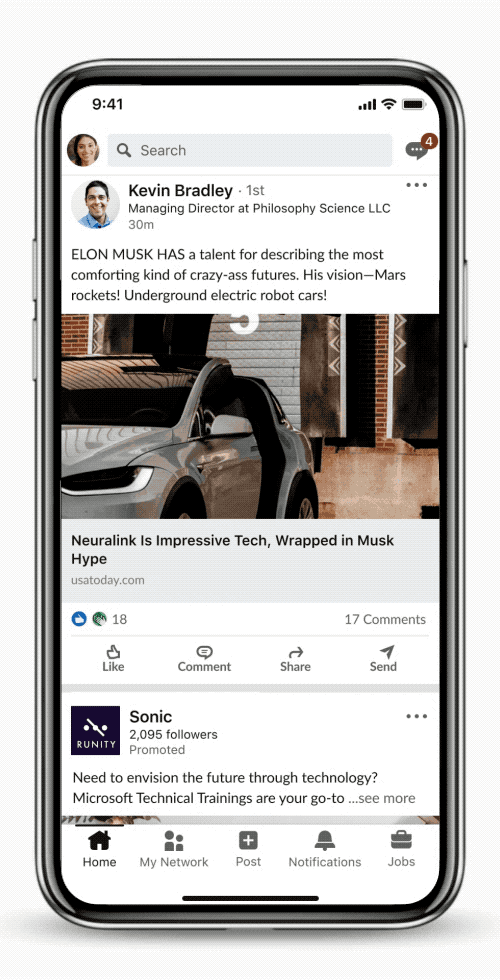 The Linked Blog is here to help you or your brand have the best possible LinkedIn presence, so feel free to contact us if you need help! See what else we can do for you here.