Welcome to the 100th edition of The Linked Blog's digest for news about LinkedIn! It's been a memorable journey and we promise the next 100 LinkedLetters to inform you even more about all you need to know about the professional network!
The post-scheduling option is now available for Pages. After this feature was introduced to users with Creator Mode, now it is a fact also for LinkedIn Pages! With scheduled posts, you can make it easier to share your content at a specific time when you know your audience is most active and more likely to engage. This news were shared on a private LinkedIn group. Learn more about which types of posts you can schedule here.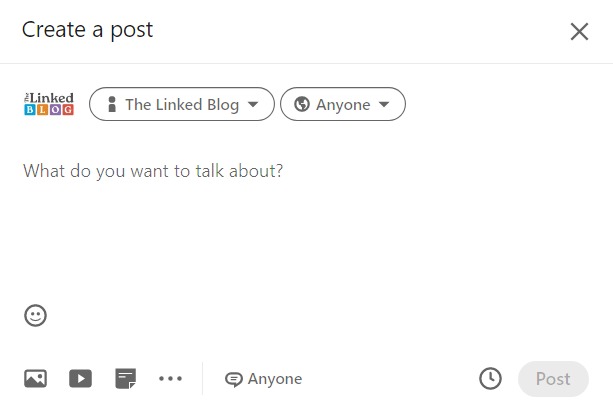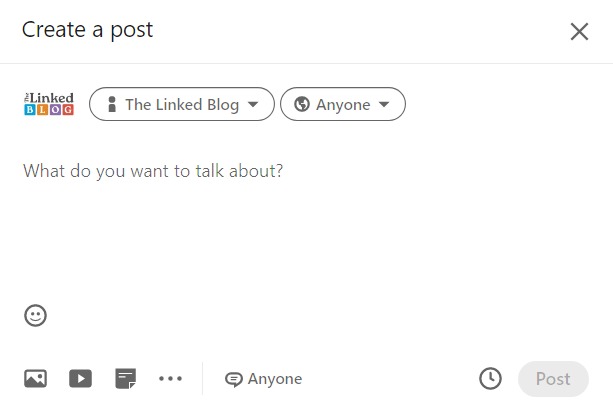 Have you already joined an Audio Event on LinkedIn? Then, it's time to host your own. Audio Events are now available for all eligible Pages. Learn what requirements you should meet are here. This is a great way to form closer connections with your audience and have a better interaction, because this type of Event is not just a podcast – it allows users not only to listen, but also to participate, sharing their opinion on a specific topic.
LinkedIn announced new segmentation options for its Company Engagement Report. They will provide more in-depth data on how your LinkedIn content is reaching employees from specific companies that you're looking to connect with. This feature allows marketers to use their engagement data to prioritize accounts in real time by filtering the engagement report to create a company list segment that can be used in any campaign. Learn more about the Company Segmentation and other metrics that can be tracked in the article by Jae Oh, Head of Ads Measurement & Audiences at LinkedIn.
New updates for LinkedIn jobs will make your profile stand out. Now, when you switch on Open-to-Work via your profile settings, LinkedIn will also help you set up job alerts. With them, you can get notified when a relevant job is posted that meets your search criteria so you can be among the first to apply. LinkedIn is also adding a new option in the coming weeks that will enable you to register your interest in working for an organization from their company page. If you are looking for a new role, check out the other job-related elements in the article by Tomas Cohen, Chief Product Officer at LinkedIn.

The Linked Blog is here to help you or your brand have the best possible LinkedIn presence, so feel free to contact us if you need help! See what else we can do for you here.