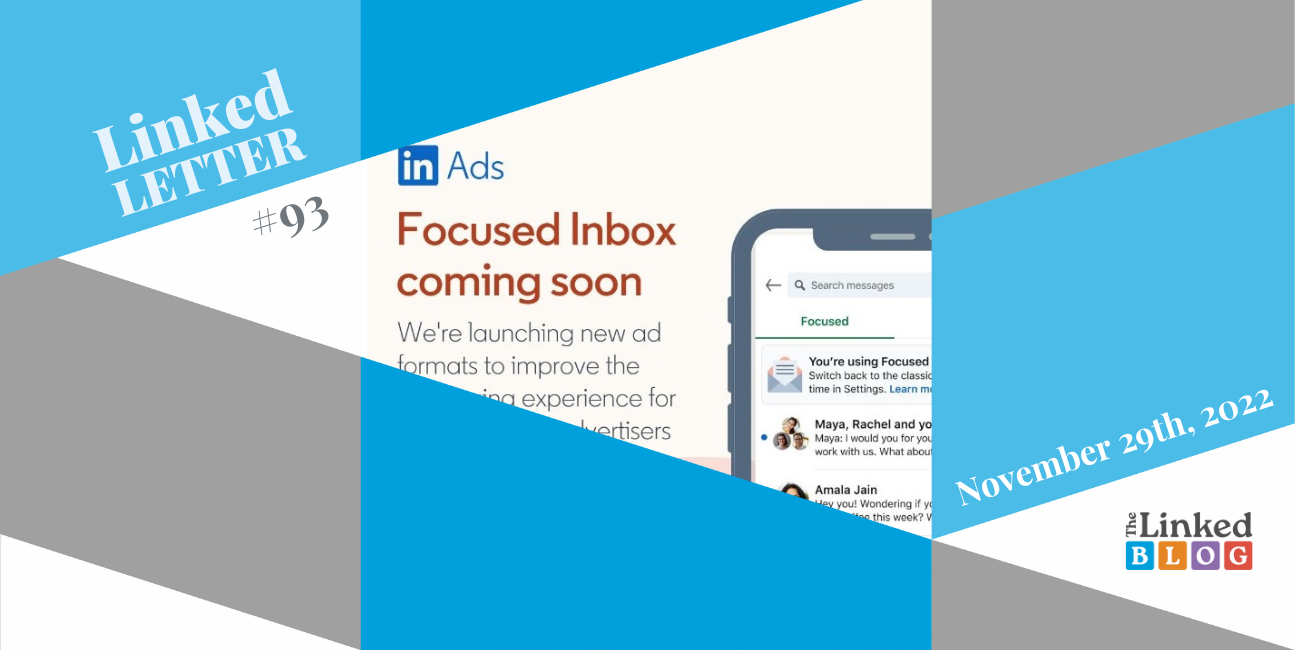 Once again LinkedIn is showing us that ideas for new features turn into reality. In this edition of our LinkedLetter we will tell you more about the improved messaging experience for members and advertisers we mentioned a month ago. You will also learn more about scheduling post directly on LinkedIn. Don't miss the details!
Scheduling LinkedIn posts is now easier with a new feature. We use social management tools to make our content on the professional network appear in a specific moment. However, it seems like soon they won't be so necessary, because we will be able to schedule our posts directly on LinkedIn.

Matt Navarra shared how the new post-scheduling feature looks like. Currently, it's available only on Android and desktop version. Those who have the feature will see a little clock icon beside the "post" button within the message compose box. We expect that this option will benefit many users and companies, especially if they use LinkedIn as their primary social network.
LinkedIn is introducing a new way for starting quality conversations. In the coming months the professional network will be rolling out the evolution of Conversation Ads format. It will be a new new way to engage in conversations with your audience. Conversation Starter Ads will appear as a rotation of ads in a fixed placement in the inbox, encouraging members to click to initiate conversations in the "Focused" tab. This new ad eliminates the 30-day frequency cap for today's Sponsored Messages. These ads prioritize paid messages to users so as to only surface the messages that are most relevant to them. This aims to help ensure that B2B brands are not wasting ad spend and are connecting with the right leads.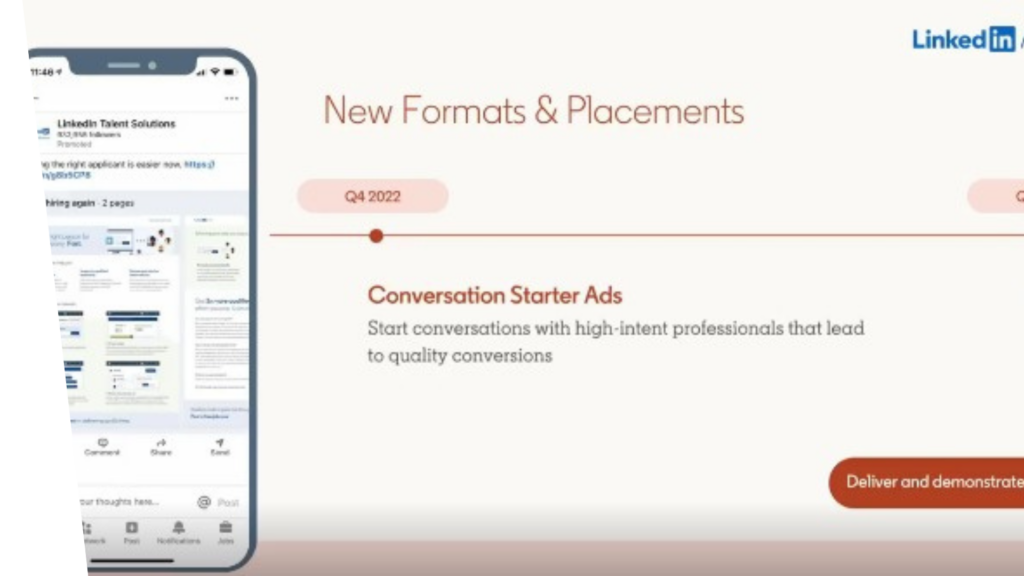 We can now capture our audiences'attention with Click-to-Message Ads. We make the users curious in the feed and then drive consideration and conversation in the inbox – this is the idea behing the new improved message experience. The news were shared by SocialMedia Today. In this way users will be more likely to learn more about our product or services in the "Focused" tab. With new Click to Message Ads, an user can simply click on the ad they see to begin a conversation with the brand. For the brand, this kind of ad puts the customer first and enables marketers to personalize their engagement strategies.
Bonus – LinkedIn emoji picker tool and Newsletter feature. When creating a post, in the bottom left-hand corner click open our 'Open Emoji Keyboard' and easily search or click the emojis you'd like to add to posts. The other feature is for the creators with a LinkedIn Newsletter – it will appear prominently in search results under their name. Learn more in the post by Matt Navara.
The Linked Blog is here to help you or your brand have the best possible LinkedIn presence, so feel free to contact us if you need help! See what else we can do for you here.