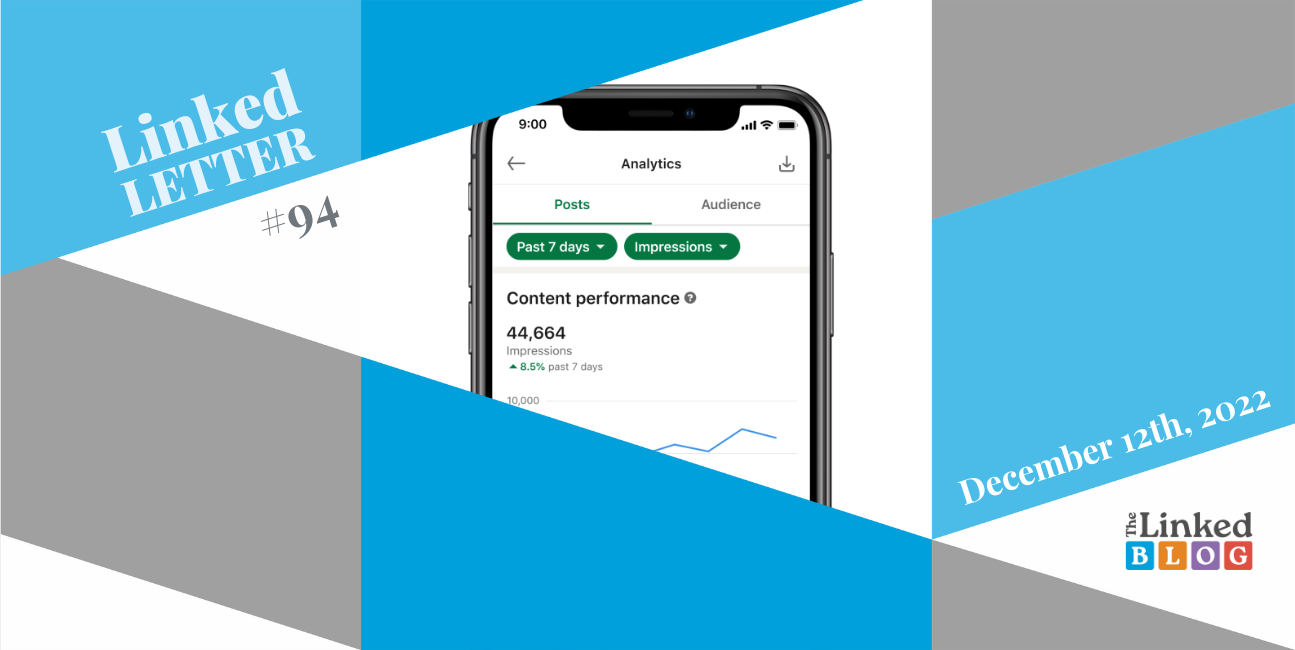 We feel the holiday spirit in December, but LinkedIn has prepared a lot of updates before the upcoming holidays. It's a great time to create your strategy for 2023! In the new edition of our LinkedLetter you'll find some news about useful features to do that. See the details below.
LinkedIn is introducing new ways to learn more about your audience. The first one is through a separate Audience tab within creator analytics. There you can track your follower growth so you can understand and discover trends around how you're growing over time. In this way you will have a better understanding of how specific conversation topics and a new visual format are performing and whether they contribute to your follower growth. Additionally, there's a new Demographics section located just below follower growth in the Audience tab. There you will see a breakdown of your follower base by job titles, location, industries, seniority, company size, and company name. This will help you get to know your audience and create a strategy that will be more successful on and off LinkedIn.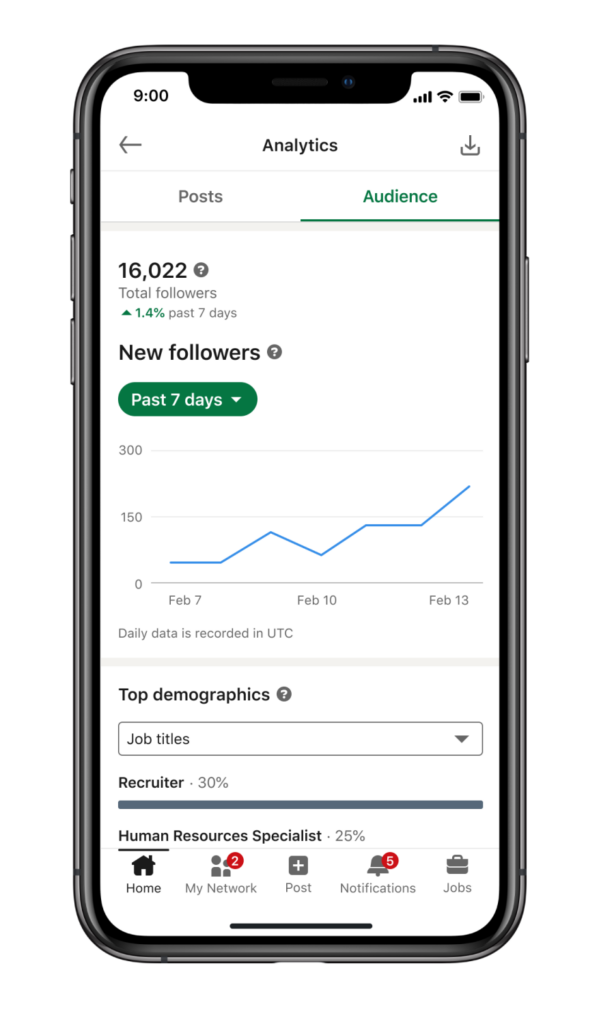 You can now understand what grabs the attention of your audience the most. In the Posts tab of your creator analytics, you can now easily identify your top performing posts so you know the content your followers are most interested in and share more of it. Within the this module, see up to three of your top performing posts by either impressions or engagements over your selected date range. For an expanded view, click "show more" to see all your posts within the selected date range organized in performance order.
Gain Deeper Insights with Updated Exporting. With these updates, you can continue to export your analytics so you can manage all your post and audience data in a way that works for you. Learn more about the above-mentioned updates of the creator analytics in the article by Keren Baruch, Director of Product at LinkedIn.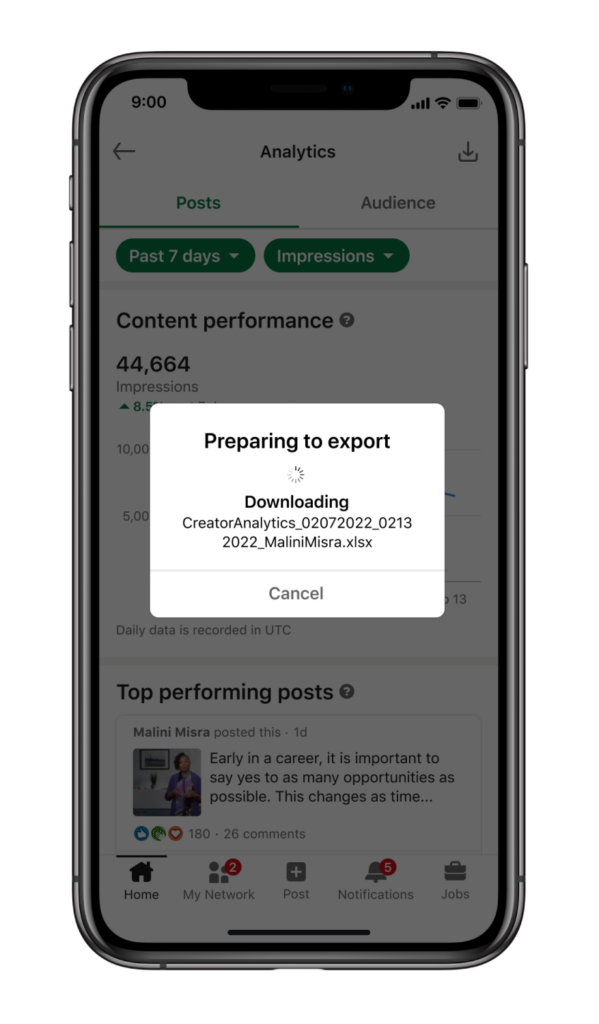 LinkedIn is announcing new privacy-friendly ad targeting options for B2B brands. First, LinkedIn's expanding its Group Identity audience targeting option to all ad types. It enables you to target your ads based on LinkedIn data points. Now, with Group Identity LinkedIn is leveraging their first- and zero-party data, such as title, seniority, industry, interests, etc., to help you reach buying committees, measure your campaign performance, and optimize towards the objectives that matter to your business. LinkedIn says that Group Identity based campaigns have seen a 37% higher average click-through rate on group-delivered campaigns across channels.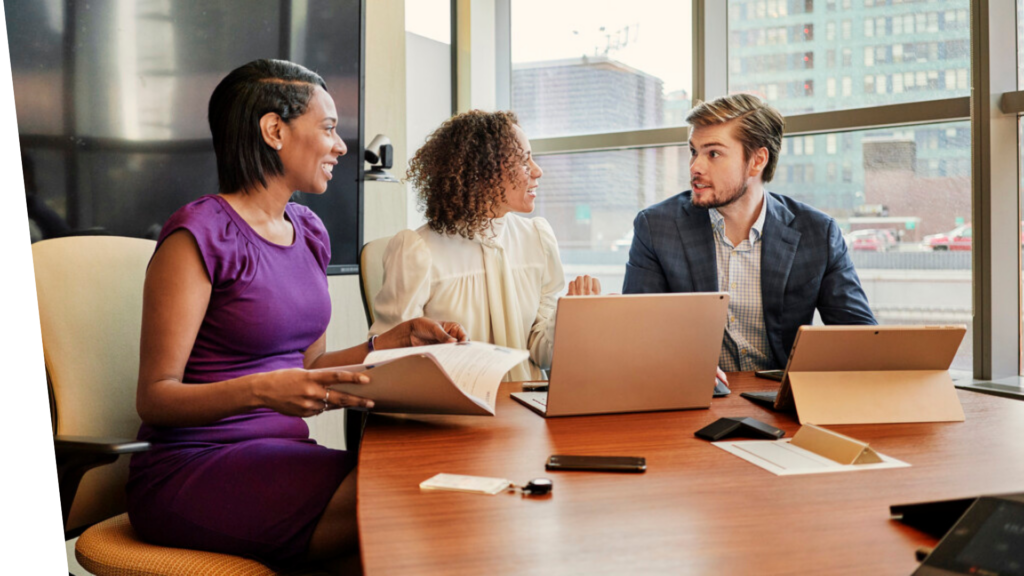 LinkedIn's also launching On-Device Experimentation for its Brand Lift and A/B Test tools, which will enable 'randomization and attribution to be processed via a virtual device', providing another way to assess ad performance while also maintaining user privacy. Learn more about how you can Reach B2B Buying Groups here.
The Linked Blog is here to help you or your brand have the best possible LinkedIn presence, so feel free to contact us if you need help! See what else we can do for you here.