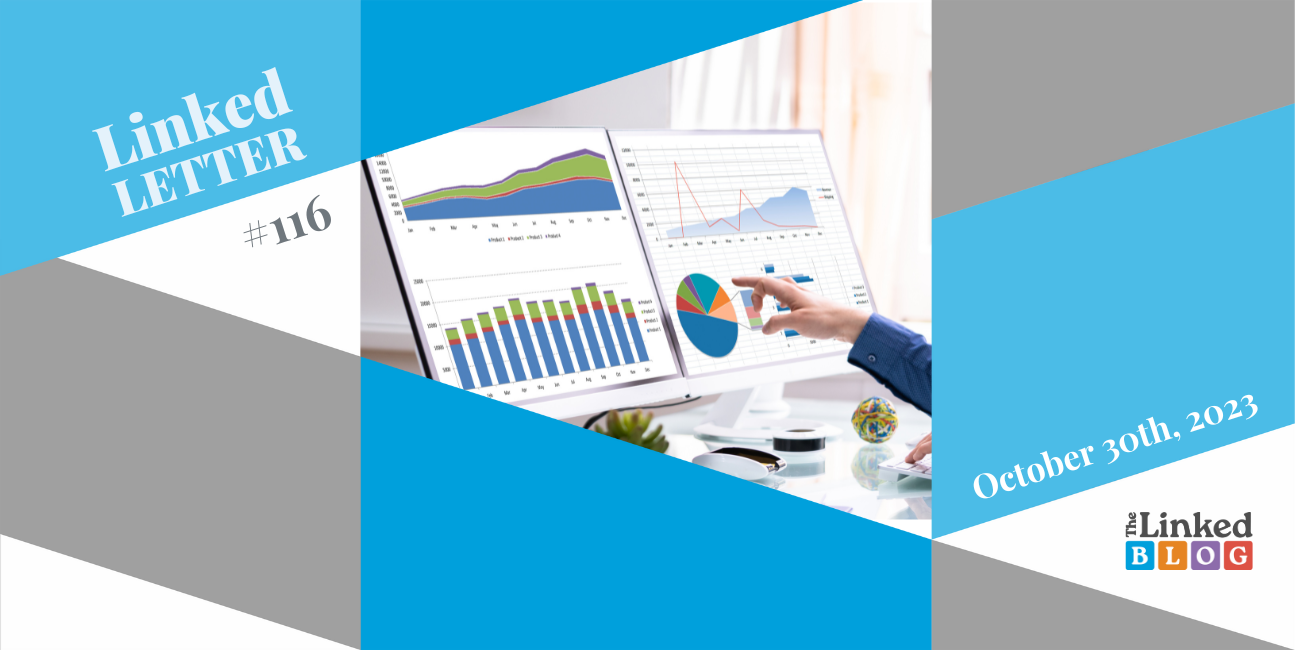 The fall season is finally here, and besides watching Harry Potter, we are super excited to get cozy and dive deeper into LinkedIn business affairs. This issue is about some of the most intriguing news around the platform, some of which are the new Microsoft Report FY 24 Q1, the new "Top Choice" application option, the newest Collaborative Article updates and a spooky final, made to set you up in a Halloween mood.
LinkedIn's impressive 8% increase in revenue mirrors Microsoft's outstanding financial performance for the first quarter ending September 30, 2023. The tech giant achieved remarkable revenue growth, reaching $56.5 billion, indicating a substantial 13% increase from the previous fiscal year. Key drivers of this success included a strong 24% growth in Microsoft Cloud revenue, totaling $31.8 billion, and a 29% surge in Azure and other cloud services. These figures highlight Microsoft's continued dominance in the cloud computing sector. CEO Satya Nadella emphasized the company's strategic focus on AI integration, which has led to significant productivity gains for customers. Amy Hood, Microsoft's CFO, attributed the robust start to the fiscal year to consistent execution by sales teams and partners, solidifying Microsoft's position as a frontrunner in the technology industry.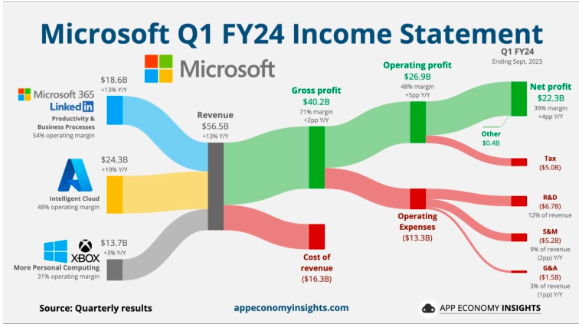 In just over six months, LinkedIn has transformed knowledge sharing with its Collaborative Articles feature, engaging over 1 million experts and fostering a vibrant learning community. This groundbreaking initiative merges the power of AI with the extensive experience of LinkedIn's 950 million members, creating an unparalleled resource for tackling diverse work challenges. Recent statistics showcase a remarkable 74% growth in articles being read by members, making Collaborative Articles the fastest-growing traffic driver on LinkedIn. The platform's new enhancements prioritize experts, emphasizing their unique insights over AI-generated text, enabling easier engagement and interaction. LinkedIn has also introduced badges like "Top Community Voice," giving noteworthy contributors increased visibility both on their profiles and within articles, enhancing their recognition and influence. With features designed to facilitate effortless browsing, better article matches, and expanded reach, LinkedIn's Collaborative Articles have become a transformative force, reshaping how professionals share expertise and learn from one another. Read more about these innovations in our recent article at The Linked Blog here. Feel free to join the conversation and share your thoughts below!
LinkedIn is rolling out an innovative tool, "Top Choice Jobs," for its Premium subscribers, allowing them to highlight three preferred roles per month during the job application process. This feature, currently in testing, grants applicants a chance to express heightened interest in specific job opportunities, aiming to catch the eye of recruiters. Marking applications as "Top Choice" has shown promising results, increasing response rates by 43% among Premium subscribers. However, the limited number of selections raises questions about potential downsides for unselected roles. LinkedIn is evaluating the option's viability for free users, emphasizing its commitment to helping members enhance their professional profiles and facilitating meaningful offline connections. As this experiment unfolds, LinkedIn aims to balance its digital enhancements with tangible real-world opportunities, bridging the gap between online engagement and offline success. Stay tuned for further updates on this promising tool.
As Halloween creeps closer, LinkedIn has unveiled the top five spine-chilling workplace scenarios haunting employees' professional lives. From the dreaded 'nightmare notification,' where a manager cryptically requests a chat, to the 'petrifying presentation' that appears out of thin air, these workplace terrors are all too familiar. But fear not! LinkedIn's Career Expert, Charlotte Davies, shares her bewitching advice to banish these apparitions. For the ominous 'can we chat' message, she recommends evaluating your manager's usual behavior and reminding yourself that not all bosses are frightful. Confronting the 'petrifying presentation,' Davies suggests practicing public speaking skills with online resources, transforming your fear into a career-enhancing strength. When ghostly gossip escapes, acknowledge the mishap, learn from it, and move forward with a cackle. If terrifying tasks creep into your role, assertively using the magic word 'no' can reclaim your power. Lastly, facing the macabre mistake head-on, Davies advises staying calm, assessing the situation, and taking proactive measures, proving your ability to handle even the spookiest professional specters. So, summon your courage, face these workplace phantoms, and turn the frights into triumphs! Happy Haunting!
Personalized Learning with a Coaching Experience
Тhe professional networking is rolling out LinkedIn Learning AI-powered Coaching Experience that will offer both real-time advice and tailored content recommendations. They are all personalized for users, based on their goals, job, aspirations, and the skills they follow. Find out more in the article by Hari Srinivasan, VP of Product at LinkedIn.
The Linked Blog is here to help you or your brand have the best possible LinkedIn presence, so feel free to contact us if you need help! See more about what we can do for you here.