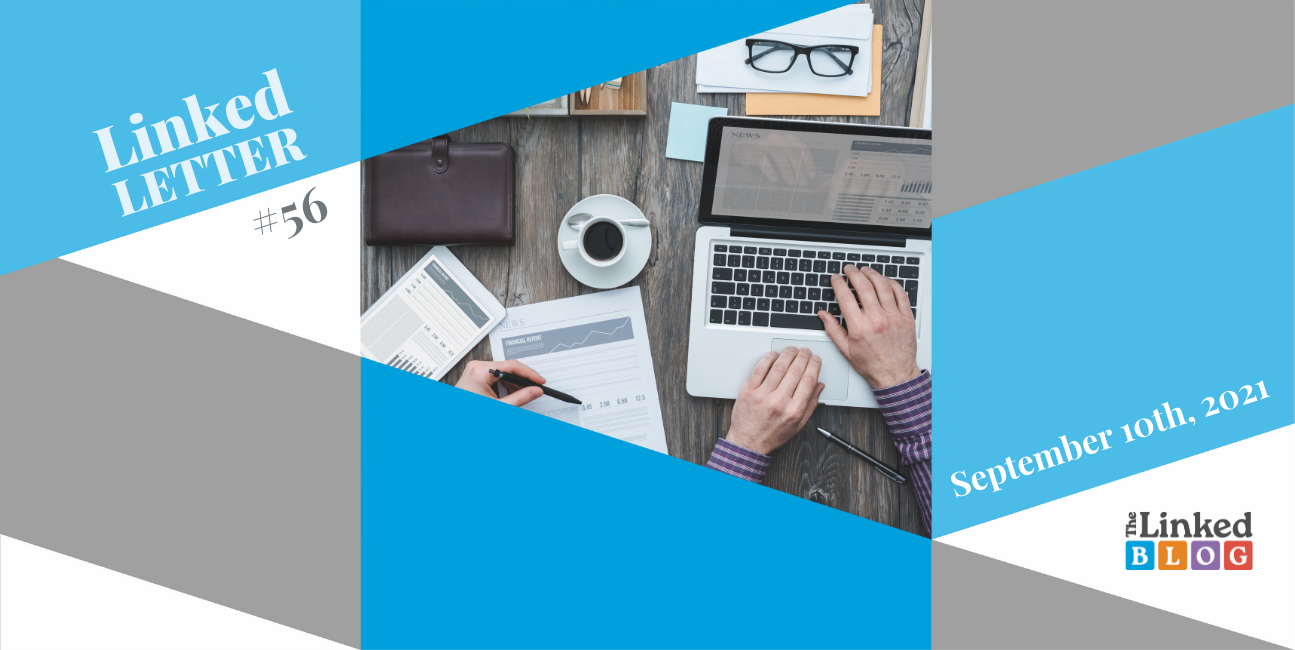 Our new LinkedLetter this week contains only the most interesting news about  LinkedIn. In the previous edition, we talked about the big change that will be a fact from the beginning of next month – the end of stories, as well as the most popular courses in LinkedIn Learning. We hope you have managed to watch at least one lesson and that you have improved yourself! Today's news is related to 2 new changes in Sales Navigator and product reviews. We will share with you some tips for young entrepreneurs from the co-founder of LinkedIn. Who doesn't want helpful advice? Keep reading down! They are for you!
LinkedIn announced changes in the functionality of Sales Navigator. They were considered due to the drastically increased interest in digital sales over the last year. In January 2022, the current Professional Edition access will be replaced with the new Core Plan, billed at the current subscription price. In addition, some of the lucrative benefits are increased InMail credits from 20 to 50 per month and a powerful combination of LinkedIn and CRM data. You can watch the announcement here. 
Page administrators will be able to invite users to leave a product review. They will soon have the opportunity to invite people who have used their product to leave a recommendation. In order for the new feature to be launched, all reviews will be deleted. You can then invite those who have left a review, to do it again. We advise you to actively use this feature because it can bring you a lot of benefits.
LinkedIn CEO Ryan Roslansky and Microsoft CEO Satya Nadella participated in a double interview at CNBC TechCheck. The hot topics around the future of work excite the whole world, as well as the leaders of the two tech giants. They have no plans to return to their U.S. offices yet but will focus on hybrid work in the future. LinkedIn is increasingly committed to improving new products to stimulate the development of its users. Find out more about the company's plans for the future and the planned changes in the interview. 
The co-founder of LinkedIn gave useful tips for young entrepreneurs. Reid Hoffman gave his advice to young entrepreneurs who have embarked on the difficult path of their own business. His latest book – "Master of Scale" is dedicated to entrepreneurship, and it contains business advice from the biggest names in the world such as Bill Gates, Arianna Huffington, Mark Cuban, and others. The work is named after his personal podcast, in which every week he invites leading names and talks about them on topics such as business, entrepreneurship, digital strategies, leadership, motivation, and more. You can listen to an episode of his podcast here. In an interview with CNBC, Hoffman shared his motives for starting his own projects, the speed with which we progress when we learn, and many other interesting facts. Watch the interview here. 
The Linked Blog is here to help you or your brand have the best possible LinkedIn presence, so feel free to contact us if you need help! See what else we can do for you here.