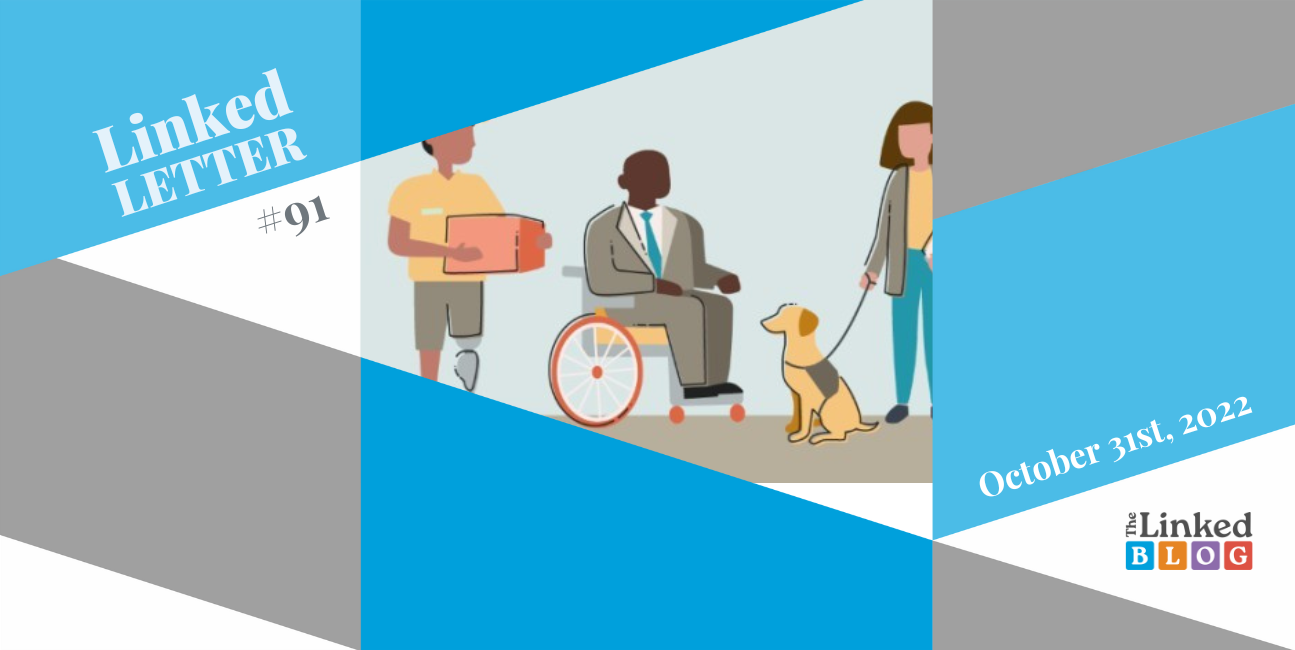 In the end of National Disability Employment Awareness Month we share with you LinkedIn updates aimed at building inclusive, equitable workplaces everywhere. You will also learn more about the highlights of LinkedIn Talent Connect, New updates for recruitment tools and new facts about hiring rates.
Ryan Roslansky gave a speech at LinkedIn Talent Connect Conference 2022. He was addresing an audience of talent professionals on the need to reimagine what the future of work looks like. The CEO of LinkedIn has shared that we all should air at building a future, where everyone has access to opportunity not because of where they were born or where they went to school, but because of their skills and abilities.
In his post about the event Roslansky said: We need an evolution of the tools, insights, platforms and data that make decision-making better. He shared that the professional network will help HR professionals find new pools of talent – either externally or internally – in a much easier way. And we can already see how LinkedIn will do that. Keep on reading our LinkedLetter to find out. Watch the recording of the Virtual Broadcast here.
New updates for recruitment tools focus on improving internal mobility. Hari Srinivasan, VP of Product at LinkedIn, shared how LinkedIn can boost the internal hiring in his recent article. LinkedIn's adding a new Spotlight element for internal candidates in Recruiter to help highlight potential opportunities. The new Spotlight module will highlight potential internal candidates that could fill the requirements of an advertised role.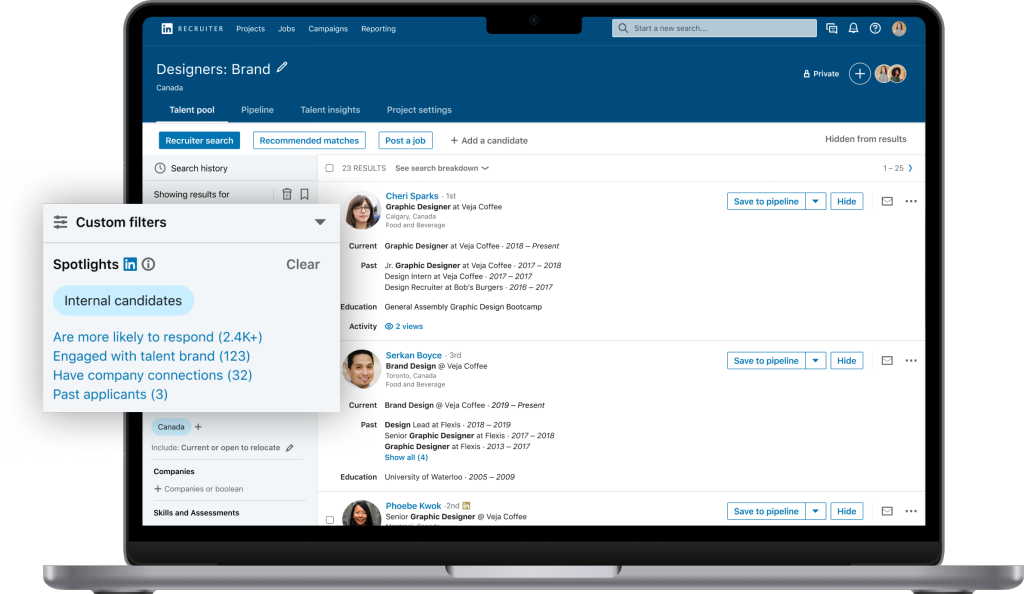 LinkedIn's also looking to help employees find open roles within their organization that are aligned to their chosen skills path in the LinkedIn Learning Hub. When you're undertaking a skills path via LinkedIn Leaning, the professional network will also highlight potential internal opportunities related to your interests. LinkedIn's also integrating further internal guidance aspects into LinkedIn Learning, to help employees align their skills with potential future roles, including a new 'Role Guides' element, which will provide more insight into the types of skills required for internal advancement.
LinkedIn is bringing new product updates and resources to improve accessibility for all members. If you work in the accessibility industry, you can now choose a standardized title in accessibility, such as "accessibility designer," "chief accessibility officer,"or "accessibility engineer," that matches this work. This is valuable because standardized job titles help you get discovered for opportunities and more easily find opportunities that match your skills.
Improved video accessibility is also improved with Auto captions and High contrast. When you upload a video on LinkedIn, captions will be automatically generated for you (English-only for now). You can choose to add them as soon as they're ready, or review them before they're published to ensure accuracy for your audience. Viewers can now also turn on high contrast when watching videos on the LinkedIn app, which will adjust the colors to improve accessibility for those with low vision or visual disabilities. Learn more about the accessibility tools and resources in the article by Erran Berger, VP Engineering at LinkedIn.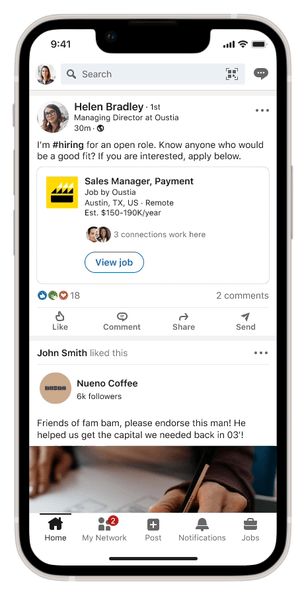 LinkedIn's study reveals new facts about hiring rates. According to a LinkedIn study in a new report on Global Talent Trends, about 14 countries reduced their hiring rates last year, but workers are still in control, owing to the tight labor market and slower hiring growth. Job seekers still consider compensation, work-life balance, flexible work arrangements and upskilling as their top priorities.

The report also states that holistic mobility can promote employee retention. Employees who have moved internally are 75% more likely to stay in a company after two years than those who have not moved internally (56%). 1/4 of recruiters at LinkedIn's largest customers use the site's tools to support internal hiring. See more highlights here.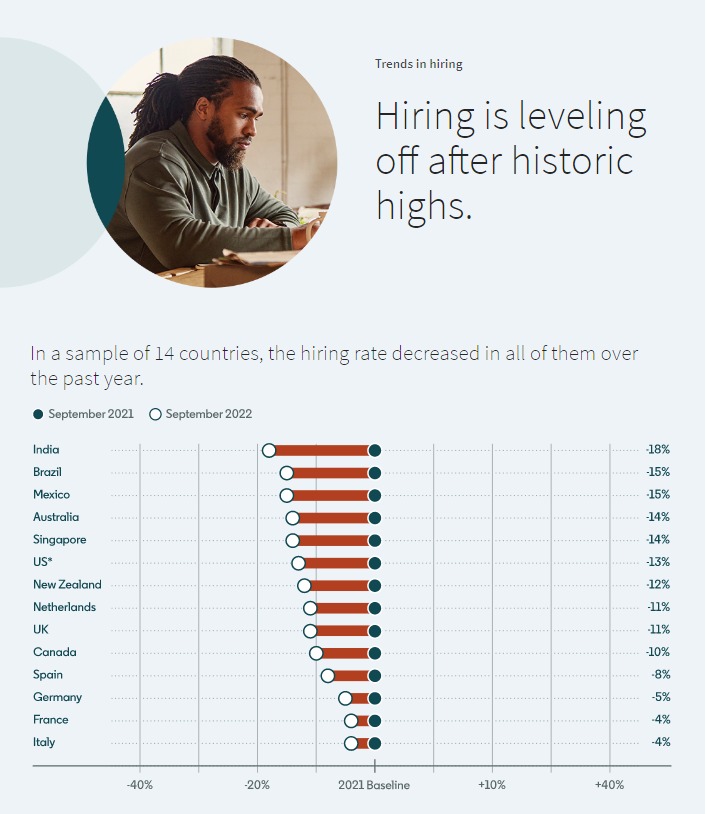 The Linked Blog is here to help you or your brand have the best possible LinkedIn presence, so feel free to contact us if you need help! See what else we can do for you here.