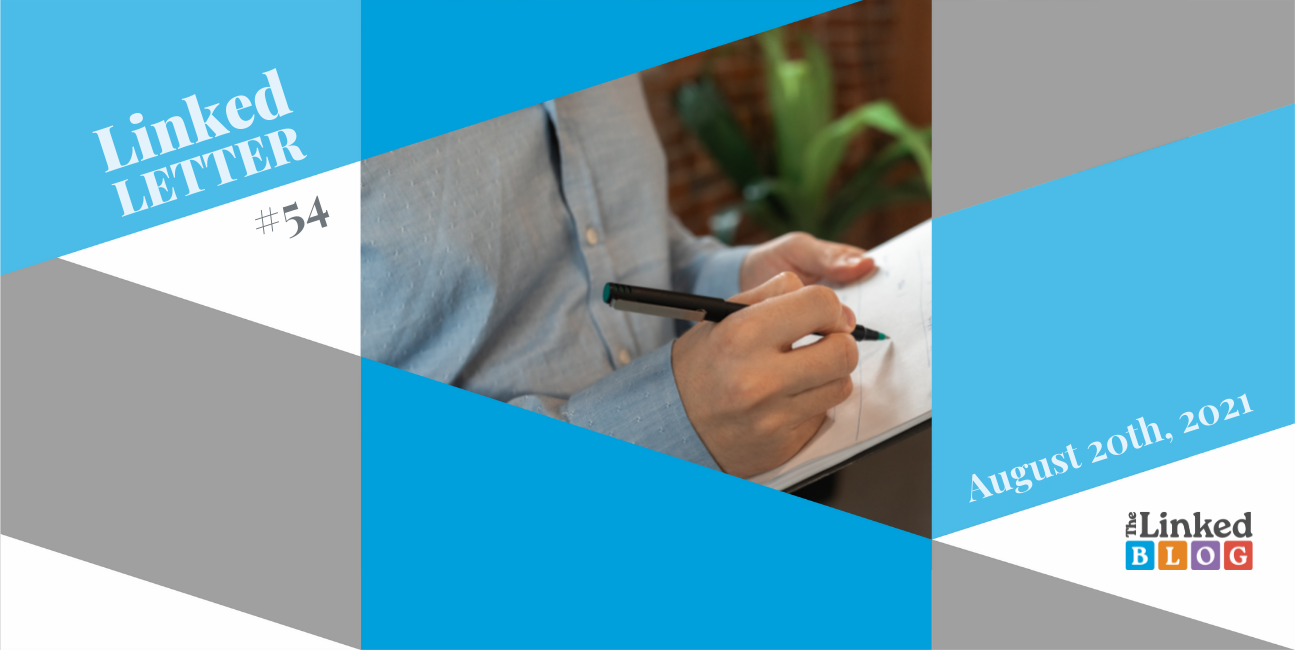 In the previous edition of our LinkedLetter, we shared great news about video meetings and Creator Mode features. A week later we see the results and how many satisfied users there are from their introduction. Today, we have prepared the most interesting news for you – LinkedIn starts Skills Path, expected changes in the algorithm, and analysis of the advertising market.
New updates of LinkedIn's algorithm are expected in the second week of September. Richard van der Blom hinted about them with a post on LinkedIn.
According to him, we will see a greater impact of people who have more than 10 000 connections, more visibility of posts with emojis, reaching more people with posts from company pages that use a variety of content – video, polls, text posts. We've always tried to give useful tips for effective content on LinkedIn – you can read more on the topic herе.
LinkedIn is one of the platforms where advertisers spend a lot of money. Market analysts from Advance Market Analytics (AMA) predict, based on results over the past years, that more and more funds will be invested in digital campaigns and advertising on the professional network. Global advertising costs are increasing due to the intensified process of digitization and the growing number of users on various social platforms. You can see their forecast for the next 5 years here. AMA's latest study on the global advertising spending market, which includes detailed information on customer demographics, competitor behavior, market developments, and the digitization process, is one that deserves your attention if you want to plan ahead your business strategy.
LinkedIn is piloting Skills Path in Singapore – a campaign that will help workers strengthen their skills through LinkedIn Learning courses, take assessments to showcase their new skills to recruiters, and help companies evaluate candidates in a more equitable way – based on their proven skills. The program is supported by the National Jobs Council. Last year, thousands of people lost their jobs and felt the need to retrain and look for new opportunities. The professional network encourages employers to hire people based on their skills and not on previous experience. The choice of location – Singapore, is not accidental, since the job market there was seriously hit by the pandemic and now numerous opportunities open up – for software engineering, digital technology, business development, project management, and more. LinkedIn Learning provides access to over 16,000 video lessons. Currently, there are six areas in the path of skills – customer service, data analyst, project manager, recruiter, supply chain coordinator, and sales development. Upon successful completion of a lesson, an assessment is obtained that can be seen by future recruits. You can learn more about the initiative here.
A few days ago, Abu Dhabi Islamic Bank (ADIB) announced that it has started working with LinkedIn to provide 5,000 employees with training opportunities. Details of the partnership can be read here. These are the words of Arda Atalay, Head of MENA Private Sector at LinkedIn Talent Solutions for the achieved success:
"As part of LinkedIn Learning's vision to empower every member of the global workforce to develop the skills they need to realize the economic opportunity, we are pleased to be partnering with ADIB to help their employees learn relevant skills to achieve their goals. Through our combination of insights, content, and learner experience, we are uniquely positioned to enable ADIB to boost its culture of learning and scale its training and development offering."
Last but not least, we suggest browsing the latest brilliant infographic which gives solid evidence that you should consider LinkedIn as a strategic priority in your plans for 2021, 2022, and beyond. It is THE place for B2B marketers as it gives the desired results, it's trusted and it's credible across verticals and industries. Read more here.
The Linked Blog is here to help you or your brand have the best possible LinkedIn presence, so feel free to contact us if you need help! See what else we can do for you here.