Creating distinctiveness, just that unique piece and a different bit that makes you stand out from the rest, has always been one of the most important functions for any business that wants to be competitive in large, international and regional markets. With the advent of various digital communication tools, specifically social media, this task becomes a big challenge for any emerging brand that wants to stand out and create its own identity. LinkedIn gains momentum literally every year and has become "The Number #1 Social Media" for any professional and academic matters. That could be backed by the statistics – a reach of around 900 million users for the current period of the article. With its vast sales potential and audience reach, making a proper brand identity is essential in current days.

So, if you want to create your own brand identity, or just to brush up on things a little, we'll be sharing some tips and strategies with you in this article.

1. A little bit more on what brand identity is
As a typical marketer, I've felt in my student years the feeling of not knowing what exactly the word "brand" means – and that's fair, everyone around me threw the word chaotically. Since it has many explanations about its meaning, let's confirm that "brand" refers to basically everything that surrounds your business. That could include visualizations, a logo, how you put your message and vision, formats of texts and even a website that should be tied to your brand – just like elements of a puzzle. It's a lot more than one could assume.

Let's say you have built your "brand elements". Now you are on the market with your respective product/service and there you meet your competitors. You are on social media, as well, because everyone is doing it, or you know, that with the high influence of those digital instruments, you can attract more potential customers.

Here comes the identification matter – what's the difference between your and your competitors' uniqueness? Can a customer or a potential partner see the difference between you and the others in your business industry?
To answer those questions – the consequences could lead to misunderstanding of your brand, distorted associations with it and at worst repulsion. This is why building a proper identity could help you win over those people.
2. How to build brand identity
As I have mentioned earlier, the business that you have built with unique elements can create an identity for you. The important thing here is that you should take into account what your target persona wants and needs. This could touch on factors such as:
– Demographics;
– Behaviour;
– Geographic;
– Psychographic.

Sometimes reconsidering the STP (segmentation, targeting and placement) analysis of the company could be an efficient method to create or enhance your proper brand identity. could be an efficient method to create or enhance your proper brand identity. That way, you can stick and adapt more to your plan, which could be expanding to new social, or even broader communication channels. Your brand's personality is infused by its brand identity, which also aids in leaving a favourable impression on prospective clients. A very distinct personality helps, as you should always keep in mind, you want to be in a potential client's head as much as you can (Hanlon, 2022).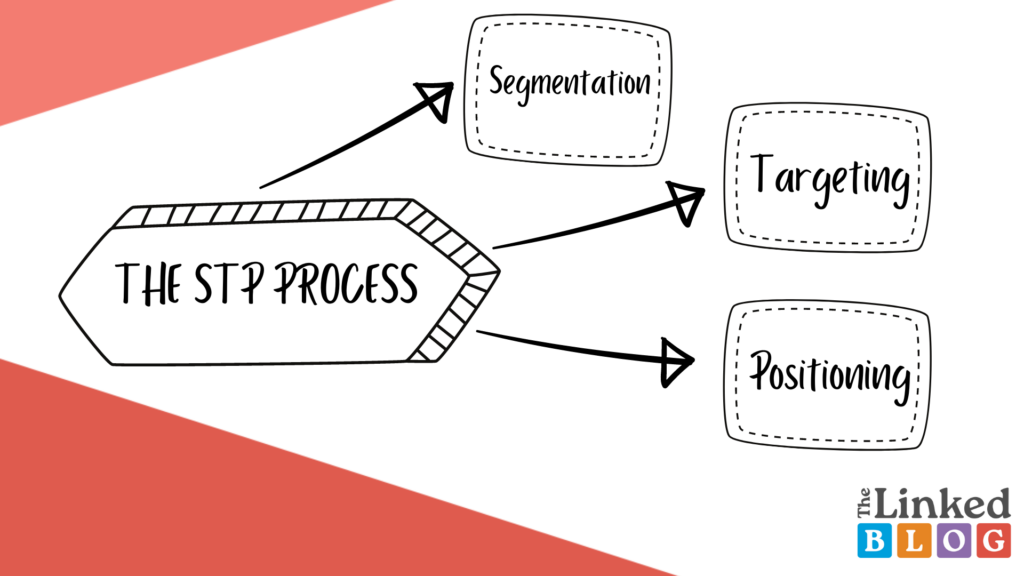 3. Why the Brand Identity is essential to your business on LinkedIn
An important goal on LinkedIn is to be proactive – post at least three times a week (every week), engage in conversations and listen to what your followers say. In terms of external communication, nearly one in two enterprises use social media as their main channel, and 58% think that in the future they will use it exclusively. Consumers, who make up about 62% of the market, concur that businesses and brands without a significant social media presence won't last. Implementing your brand elements through socials is usually an "alright process". Sometimes, when we get too creative or put some new people to work in the marketing/design departments, things could get a little bit distracted from reality (Kenan, 2022).
Your brand would be easier to remember as a result if you…
Stick your business to consistency. The advantages of having a strong brand identity are numerous. Credibility is the most important one. A company that frequently alters the language it uses and the manner of its products is difficult to recall. You can't expect a consumer who sees hundreds of brands every day to remember yours every time. You can make it much simpler for people to recall your brand and the good or service you're selling by maintaining a consistent brand identity on LinkedIn. LinkedIn users regularly check their news feeds for fresh updates. They have an extremely difficult time remembering a brand that only posts every two weeks since there is so much material being created every minute. As a result, it's critical to post frequently (three to four times weekly) while maintaining the integrity of your brand. The phrase "having your brand identity in mind" refers to the idea that you should be able to consistently convey the essence of your company. Make sure the pictures or videos you intend to share have the same aesthetic each time. You want to reaffirm to a potential customer who you are and what your company provides. Making a strong first impression fast is crucial. The faster, the better (Chen, 2021).
Be sure your profile photo/logo is stunning. What could be worse than a poorly designed profile, you may ask? I think it's a terrible profile photo! People look at it right away when they see a post they like because they want to know who posted it. Normal curiosity. Your LinkedIn profile ought to display your company's logo, as well as a distinctive banner in its brand's colours and typefaces. Make sure your logo is simple to grasp even when it is scaled down, which should go without saying. You have probably seen accounts with odd, poor-quality profile pictures that don't appear professional. Keep that from happening to you. That might not appeal to potential customers. Verify that your profile image appears excellent and that people can tell what it is by going to check it out.
Consumers are more inclined to purchase a good or service from a brand they are familiar with (statistically – 71%) than from an unknown one. Think about what would occur if a LinkedIn user praised your post. When they go to see who made it, they click, and they're surprised to see a strange profile photo. After seeing that terrible profile image, we're sure they'd prefer not to follow you or even visit your website. Perhaps you don't think losing one potential client is all that horrible, but consider what would happen if it happened again. Making sure your brand looks decent and changing your profile image doesn't seem like such a crazy idea anymore (Ellard, 2021).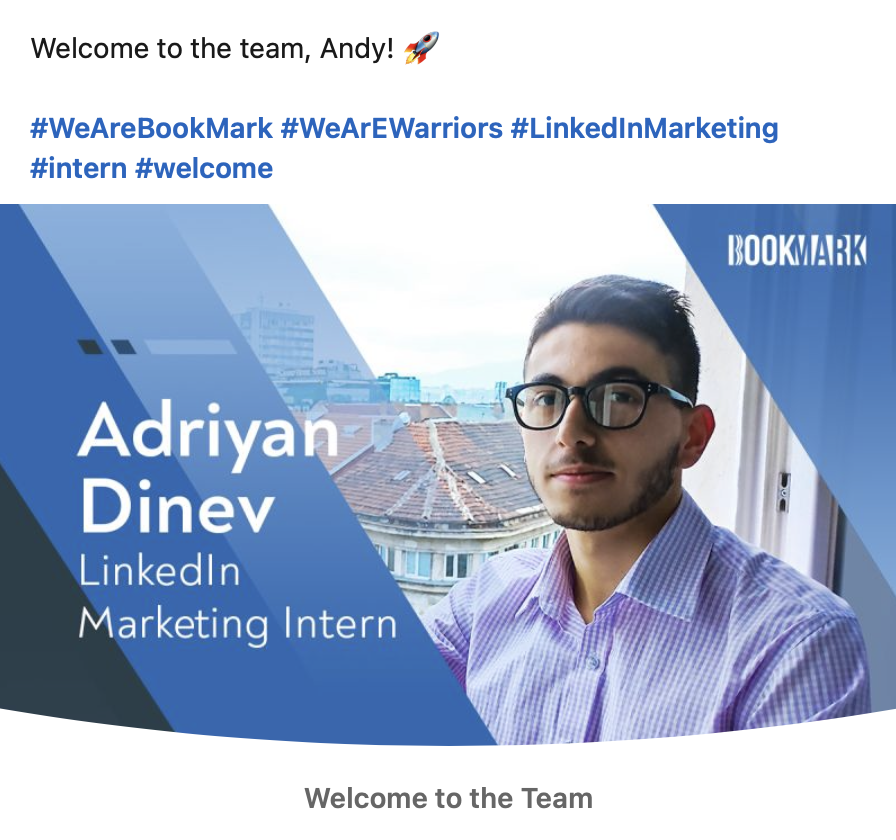 Utilize branded hashtags. A great technique to develop your brand identity is using that strategy. When a customer mentions one of your goods or services on social media, you want to encourage them to include branded hashtags. By interacting with your community, your brand may establish credibility. One way to do that is to use LinkedIn's product pages, which could convert online searches into qualified leads, and create a vibrant product community. This means you get to upload user-generated material on your account in addition to having your brand exposed to other LinkedIn users. Although it might not be consistent with your brand identity, it will greatly increase your credibility. People want to know what users of your product think about it, which is why this is happening (Hashtag Team, 2020).
Making a strong brand identity today is essential due to its enormous sales potential and audience reach. Even while some businesses are confident in their brand vision for identity, implementing techniques like the STP analysis or conducting an internal brand audit may be a useful way to establish or improve your true idea for it. In this manner, you may adhere to and modify your plan, which may be beneficial for your LinkedIn pages, the professional social media that is expanding quickly and may secure some of your potential clients and partners. The brand identity is applied on all touchpoints of your company's LinkedIn page, it gives a sense of individuality. Also, helps make a good first impression on potential clients. That's why implementing some of the tips shared here could be what you need – a quick rethink or possibly refresh of your brand identity.