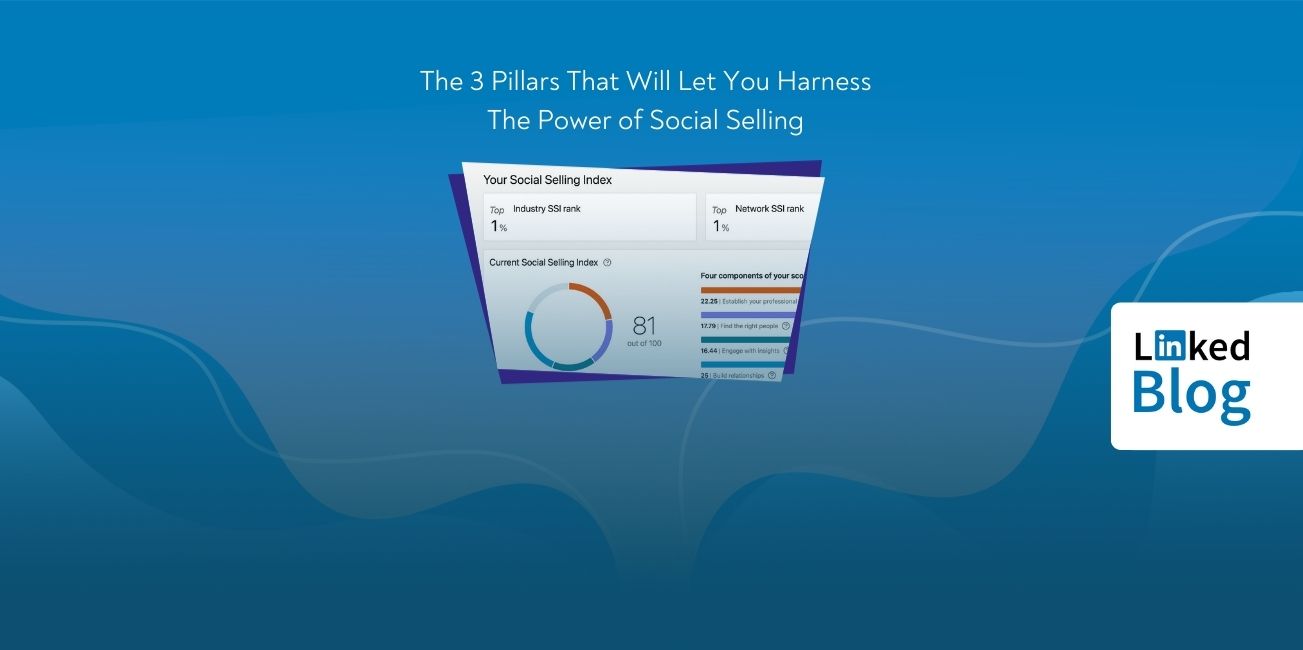 If you don't know what social selling is, congratulations – you are in the right place! Тoday is the era of social business, and each company needs to understand the importance of this tool for the whole sales process. By incorporating social selling in your business strategy you can attract and nurture the right leads. Once you're done reading this article, you will have the basics to do that on your own.
Consider the definition put forth by one of LinkedIn's previous global senior managers of social marketing, Koka Sexton, in his blog post "The Rise of Social Selling". He defines social selling as:
"Leveraging your professional brand to fill your pipeline with the right people, insights, and relationships."
So, now when you know the definition, let's dive in and see which are the 3 main pillars of social selling.
1. Profile building
One of the most basic steps in getting started with social selling is to optimize your professional brand across all social networks. Here you need to pay attention to 4 main points:
Profile photo
The image doesn't need to be stiff and formal. It is appropriate to wear what you'd wear to work. Avoid distracting backgrounds and make sure your face takes up at least 60% of the frame.
Headline
This is the first thing that people see from your profile, so it must be clear, confident, and needs to include keywords that they'd search for. A descriptive headline is better than just announcing your job title. So you can add the name of your company and what your main purpose in it is.
Summary
The summary should include your professional experience and work history. This is like an introduction to the other people on the network, so try to sum up, in 200-300 words, what makes you unique as a professional in your field, and don't forget to add your skills, specialties, and contact information.
Featured Content
We can't forget to mention the King, and that's why we are suggesting you follow the 80/20 rule. 80% of your content should be industry news or helpful content that doesn't feature your product – at least not too much. That includes blog posts and news articles that would be helpful and offer a piece of insightful information about the industry. 20% of the content you promote should be about your business, like new product announcements, case studies, customer success stories, and reviews. This balance helps earn you respect and trust with leads and close more deals.
Tip: Personalize the URL of your profile to allow others to identify you more easily in the search results.
2. Strategic networking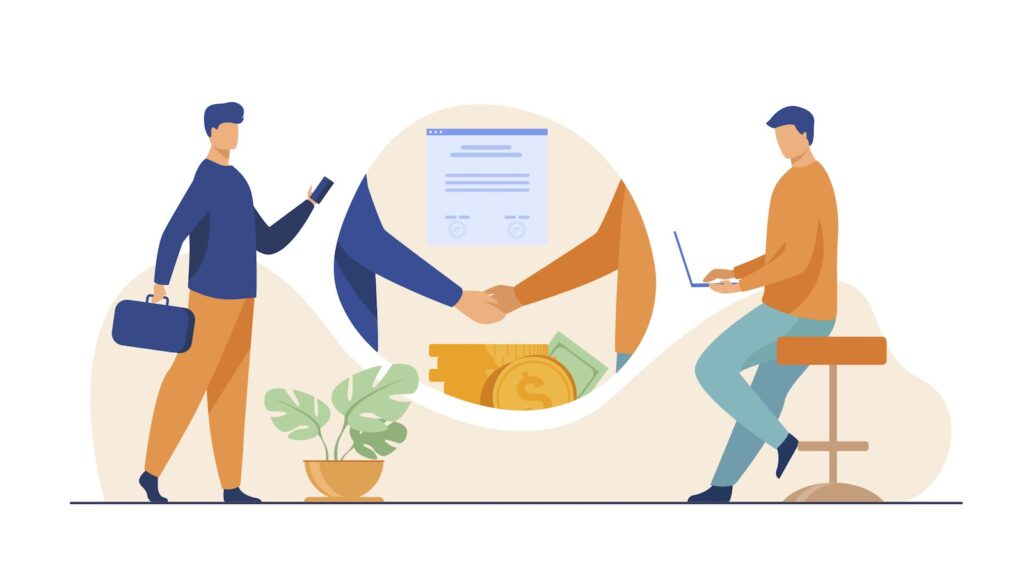 Finding the right people is the most important part of the social selling process. Start by identifying key prospects in your industry and brand advocates. There are some ways to do that, for example by joining a few LinkedIn groups that are relevant to your industry, to start networking with peers and prospects. You may also want to use Sales Navigator or Search Filters on your LinkedIn homepage to find the most qualified people and companies. The key is to continuously monitor their actions to find the answers to the following questions: What are they publishing? What are the topics they are most interested in? Do they engage with your brand or not?
Although many people still think that LinkedIn is just a place where you can put your résumé or search for a job, it is a great platform where you can nurture relationships.
Why is it so important?
According to LinkedIn, 59% of sellers in Europe list a buyer's trust in their relationship as one of the top two factors helping them to close deals, and no other factor ranks higher globally.
To build stronger and trusted relationships with your prospects, you should start sharing relevant content with them, like articles, new insights, industry developments, etc. Research conducted by Social Media Today revealed that 68% of consumers feel more positive about a brand after consuming content from it. Be patient because it is a long-time process, but it is worth it!
3. Content creation for effective nurturing
Nowadays, it is more and more important for sellers and marketers on LinkedIn to understand what buyers value. Pay attention to what they are sharing on their profiles and try to identify digital clues to start conversations. For example, when one of your prospects is posting an update, you can understand which his or her top concerns and priorities are, and provide invaluable insight. By focusing on providing insights, you can help them make more informed decisions about the challenges they face in their industry.
How to measure your Social Selling Index (SSI) Score?
Your Social Selling Index Score is determined by how efficient you are at:
Establishing your professional brand
Finding the right people
Engaging with insights
Building relationships
Here's an example of how the SSI dashboard of a profile looks like: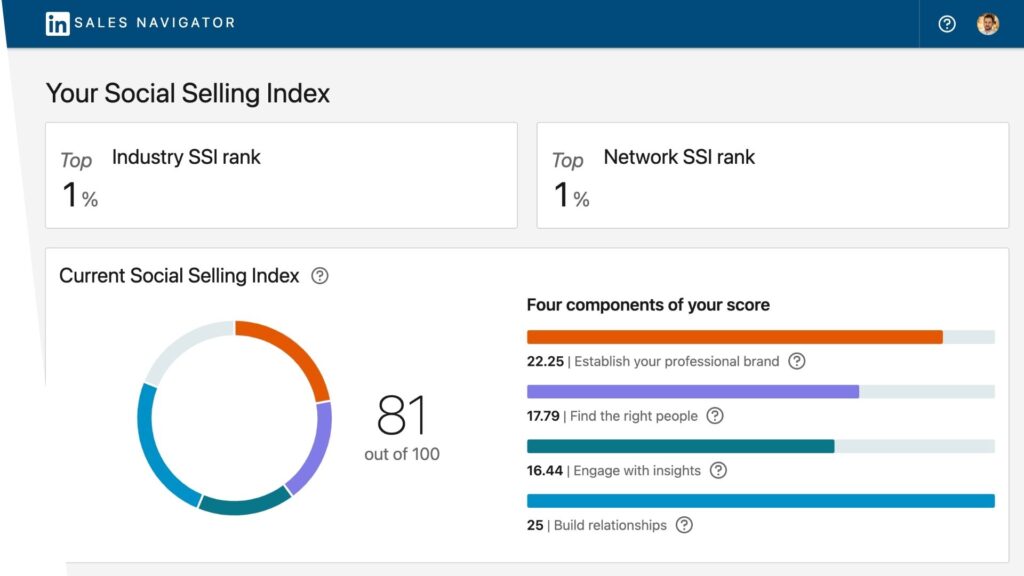 If you are curious about how high your score is, get it for free here.
In an internal study, Linkedin has found a strong correlation between achieving sales goals and sales reps with high SSI:
45% more sales opportunities
51% more likely to hit quota
78% of social sellers outsell peers who don't use social media.
It is very important to consistently take action and try to make that score higher with time.
The Linked Blog is here to help you or your brand have the best possible LinkedIn presence, so feel free to contact us if you need help! See what else we can do for you here.