This week's LinkedLetter brings some positive news and also food for thought. Have a look at our digest and keep yourself informed about the most up-to-date information about LinkedIn.
As a great leader, LinkedIn's CEO Ryan Roslansky didn't miss the opportunity to congratulate his C-level team for its "upgrade". "I'm incredibly grateful to have such a talented group leading our teams as we work towards realizing our vision of creating economic opportunity for every member of the workforce", he wrote in a post on Tuesday, congratulating Daniel Shapero (now a Chief Operating Officer), Melissa Selcher (now Chief Marketing & Communications Officer), Teuila Hanson (now Chief People Officer) and Tomer Cohen (now senior vice president).
If you have been annoyed that you don't have full control over who sees your posts on LinkedIn, what you see in your feed, it's time to breathe in relief. Now you can limit the audience of each single post you make by two simple clicks. By default, your posts are visible to anyone, but now you can choose whether your post goes to Twitter as well, if only your connections would see it, members of groups you're part of or attendees of events you've indicated to attend.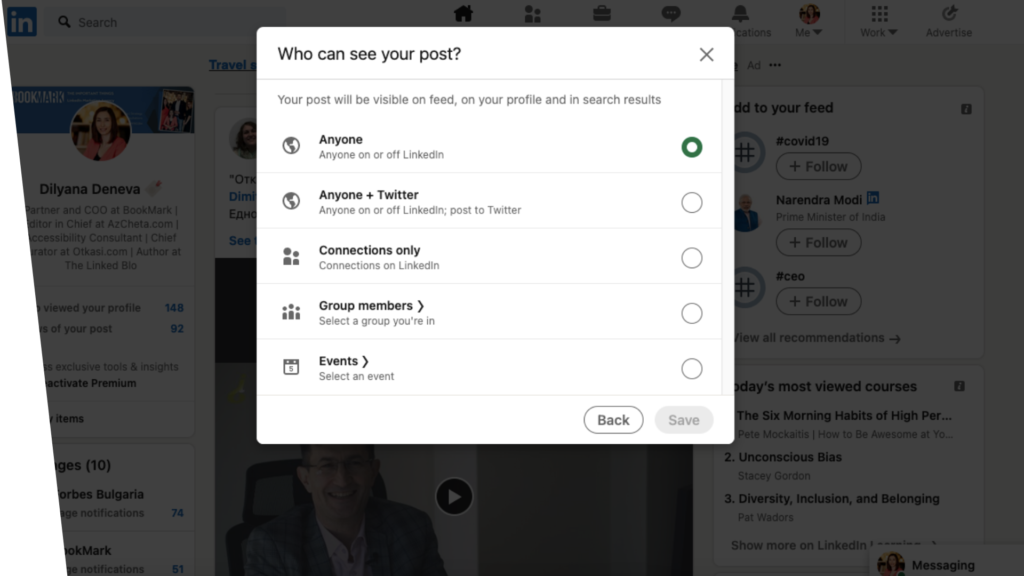 Furthermore, you can control who can leave comments under your posts – anyone, no one or only your connections.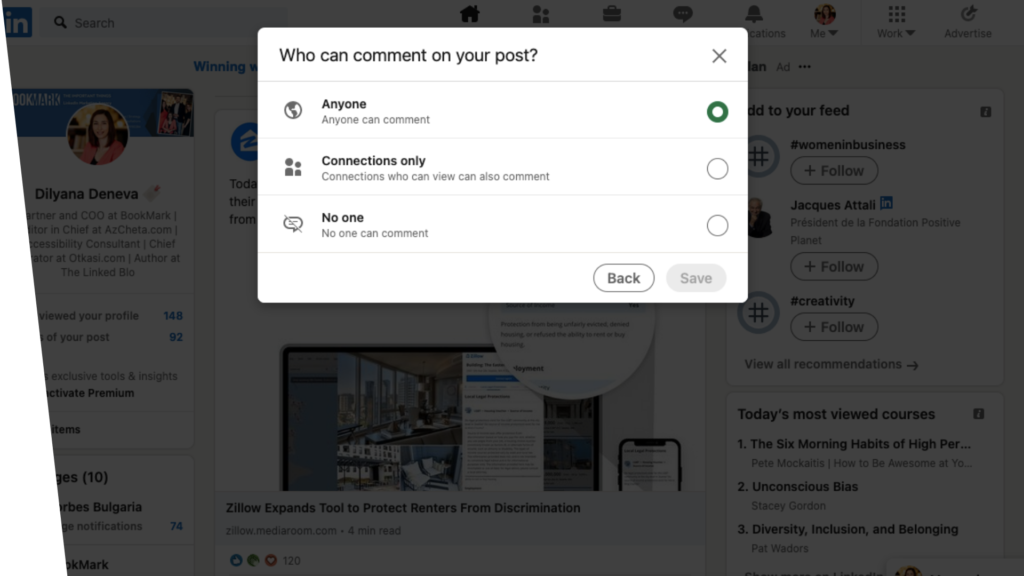 And last, but not least – you can now "mute" a person whose posts you don't like to see in your feed. Just click on the three dots on the right hand side of that person's post and select the mute option! Well, if you check Alex's article about all that he wants from LinkedIn, you'll realise he dreams bigger – wishing groups' posts to be shown in your feed. But we'll see whether this wish will transform in a paragraph in some next LinkedLetter…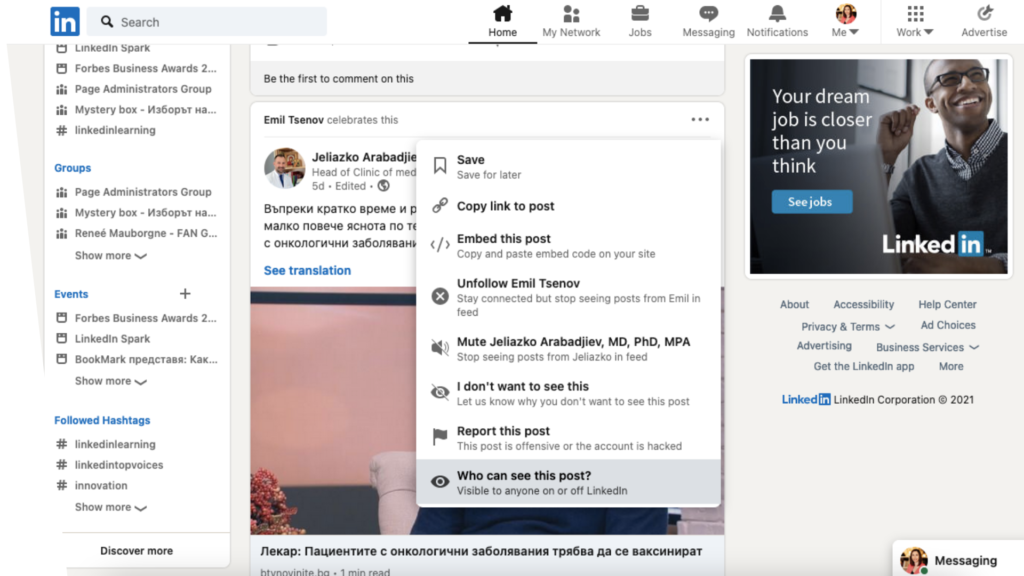 Apart from the indisputable adverse effects that the pandemics brought, there are some positive consequences as well. New LinkedIn data shows that remote work can actually foster diversity in the workforce. Employers can count on a much more diverse talent pools when they seek remote workers. Here are several insights that might be helpful to employers.

Women are 26% more likely to apply to remote jobs than men
People with a bachelor's degree or lower are 23% more likely to apply to remote jobs than people with higher degrees
Gen Z job seekers are 17% more likely to apply to remote jobs than other generations
Baby boomers are 15% more likely to apply to remote jobs than other generations
Тhe Linked Blog team is here to help you or your brand have the best possible LinkedIn presence, so feel free to contact us if you need help!
See what else we can do for you here.