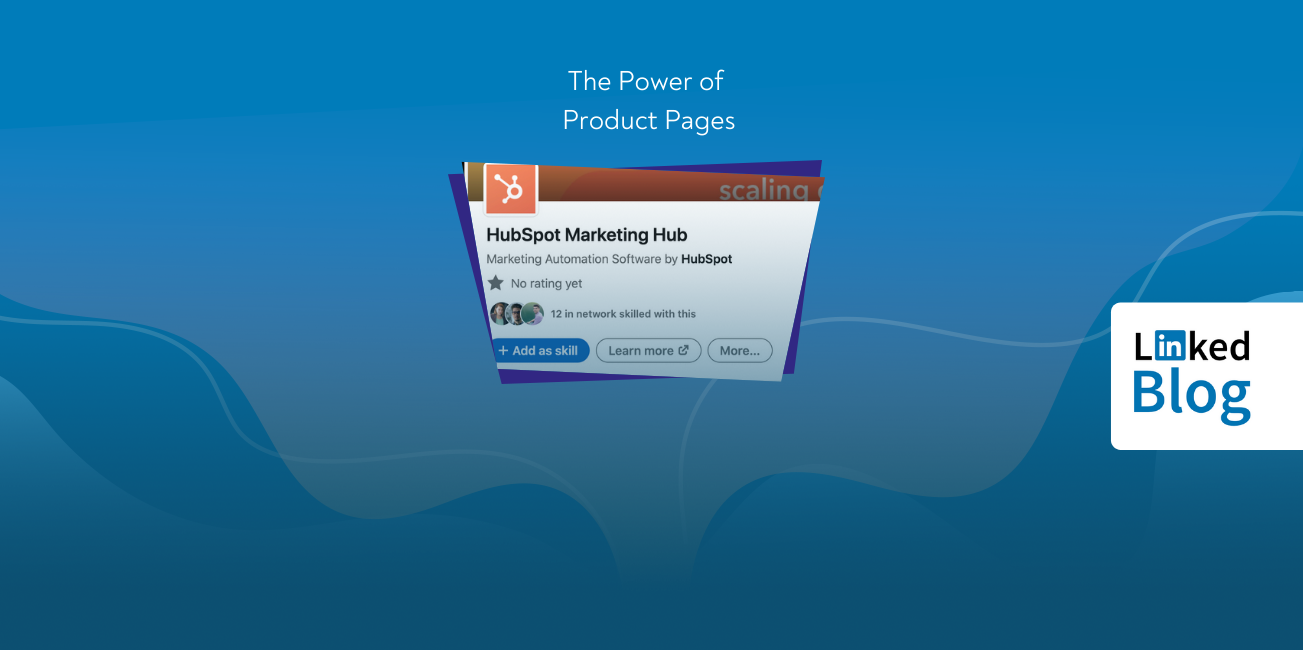 This article's topic is the winner from the last poll on Bookmark's LinkedIn page. Apparently, most of you are curious to know how Product Pages can be of use to your business. So, have a go and dive into this informative material! 
The feature was announced in December 2020, and today, more and more companies are using it to showcase their products on LinkedIn Pages. If you already haven't added the "Products" tab, you're missing a lot of quality leads and experts searching for products like yours on LinkedIn. In this article, we will focus on the essential parts of this new LinkedIn feature and the benefits that it brings for brands.
There are currently over 10,000 Product Pages in the B2B software category but LinkedIn is gradually rolling it out to other product areas within 2021.
Creating Product Pages
Creating a Product Page is very easy and intuitive. First, you have to access your Page Super or Content admin view and then the "Products" tab in the top navigation. After that, when you click the "Add Product" button, you are ready to fill in the required information and also the additional one. Keep in mind that you are allowed to create up to 35 Product Pages, not more.
You can specify also job roles that are relevant to your product in order to drive more powerful searches. LinkedIn has made that for several of its products too.
Here you can see a step-by-step guide on how to create and publish a LinkedIn Product Page.
Add custom call-to-action
One of the options that Product Pages are offering you is the customization of the call-to-action button. This could help you prompt customers to move on to the next step you have chosen. Like you can see in our example with the Product Page of HubSpot Marketing Hub, a marketing automation software by Hubspot, the customized button is "Add a skill". This means that by clicking on it, people who possess this skill will be automatically published on the current Product page. The other button "Learn more" will lead you to a landing page where you can make a purchase and read significant information about the certain product, its price, or whether there is an option for getting a demo version.
Highlighting customers
With Product Pages you can also highlight every customer who uses products of your business. This is very useful for people who can't make a decision and need more information about the product before their purchase. The profile of the buyers is visible on the Product Page, and if you are one of those hesitant people, you can contact one or many of them and ask whatever you want to. Admins of Pages that are highlighted can request to be removed from the section.
Gathering reviews and ratings
Coming with the option to publish reviews and rate products, people that have already tested them can provide valuable feedback. Moreover, as you can see at the image below, they can also add product strengths.
Providing Rich Media
In the new "Products" Tab, you can add the products you want to spotlight. The possibility to include rich media like videos or product screenshots, descriptions and more, is very useful. It is providing a clear view of how the product will look like.
Building brand affinity
Product Pages creates a community around customers who can share their testimonials, ask questions and engage with each other. By adding the dedicated "Products" tab to their LinkedIn Page companies will have the opportunity to build brand affinity and drive awareness. 
The Linked Blog is here to help you or your brand have the best possible LinkedIn presence, so feel free to contact us if you need help! See what else we can do for you here and follow us on LinkedIn.