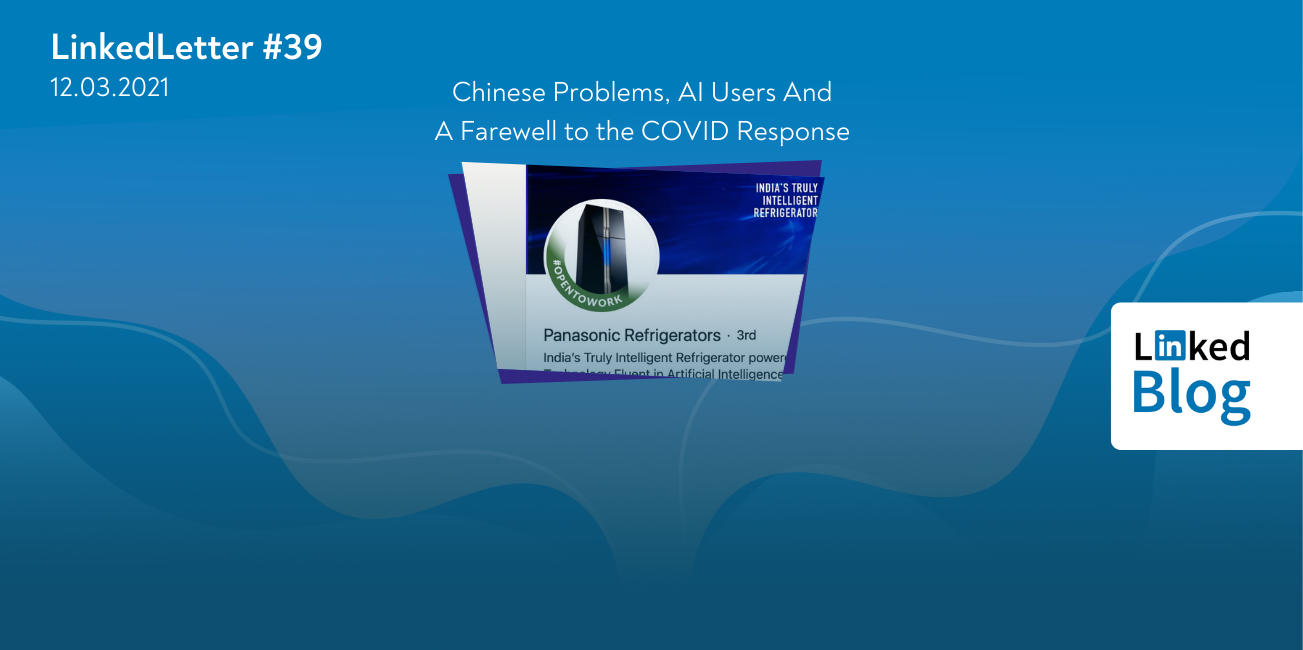 Problems, changes and new opportunities peek from the new LinkedLetter this week. We're mainly looking towards Asia, but if you're managing LinkedIn Pages, there is something important for you as well. 🦠
LinkedIn is temporarily pausing new member sign-ups for its China service until further notice. "We're a global platform with an obligation to respect the laws that apply to us, including adhering to Chinese government regulations for our localized version […] in China," states the official position on the corporate pressroom. The professional network' launched its service in China in 2014 and has acquired 52 million local users since. More details from Bloomberg here.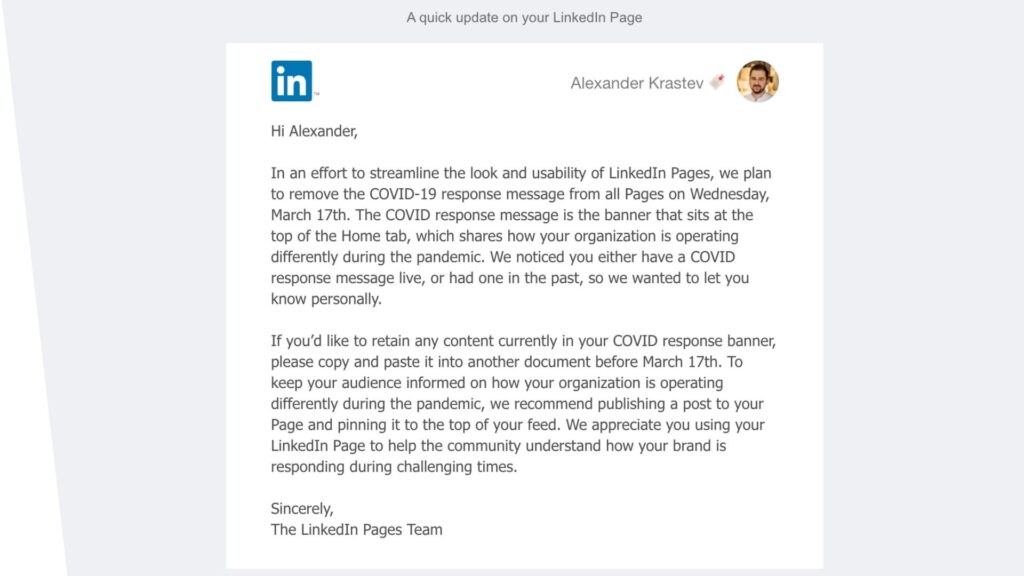 If you're managing at least one LinkedIn Page, you have probably received a system message that the platform is about to remove the COVID Response Messages that were added to pages a year ago. The change will be effective March 17th and the alternative will be to publish your COVID Response as a post and then pin it on top of your page, as LinkedIn suggested.
I am Panasonic Refrigerator, the most intelligent candidate on LinkedIn. I was born in Japan and belong to a family of innovative refrigerators. My rich pedigree lends me over 60 years of experience in cooling and refrigeration.
The first AI candidate is officially #opentowork on LinkedIn! Panasonic Refrigerators is probably your 3rd degree connection now, but is ready to become part of your home… office. And it is a promising candidate with compelling updates and unique educational qualifications like a PhD degree in Artificial Intelligence and a Masters in Environment Sensing and Energy Management. The LinkedIn profile is part of a digital campaign for Panasonic India, created and executed by WATConsult India. Learn more here.
The Linked Blog team is here to help you or your brand have the best possible LinkedIn presence, so feel free to contact us if you need help!
See what we can do for you here.