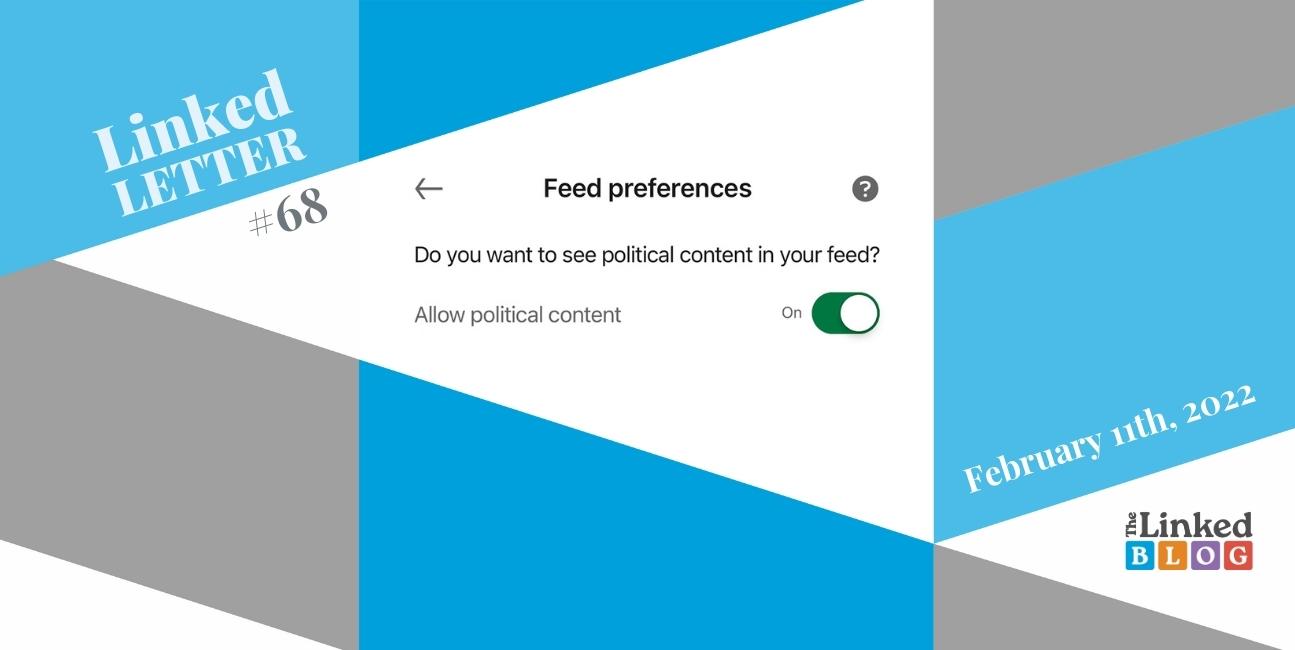 In this week's LinkedLetter, we are once again revealing to you the most recent news about LinkedIn. You are going to learn about the "No-Politics" button option, as well as the changes with Sales Navigator and CRM, and the (maybe-not-so-)surprising integration between LinkedIn and Microsoft Teams. Keep reading to find out more!
The professional network is not a good place for politics, they say. Well, let's agree to disagree, but LinkedIn is definitely acting in favor of those users who want to cut the political BS out of their feeds. In an interview for Wall Street Journal on Wednesday CEO Ryan Roslansky unveiled that the network is testing a "No-Politics" button in the settings with a small group of users.
This feature is only available in English and to members in the US at this time and according to an article in LinkedIn's Help center, "political content includes content such as political parties and candidates, election outcomes, and ballot initiatives". The system decides what's political through the Editorial team of the network, through semantic classifiers, and through feedback from the community, Roslansky told WSJ.
You can check whether you have this beta feature in the Feed Preferences section of your LinkedIn profile Settings.
LinkedIn continues to develop its Sales Navigator Tool to help sales professionals boost their efficiency and achieve more with their virtual selling.
"From identifying and building relationships with buyers to tracking noteworthy news on prospects, Sales Navigator is helping more than 1 million sellers around the world uncover new opportunities and grow their businesses, relying on the intelligence that LinkedIn's data uniquely provides", shares head of product and solutions marketing Nicole Desjardins.
А new Search experience is going to show you a transparent picture of how you can use LinkedIn's data and quickly find the right leads and solutions. The new tool "At-Risk Opportunities" list will be offered to the Advanced Plus users. This feature establishes a report of contacts who have left open opportunities, directly within Sales Navigator. These insights are vital when it comes to monitoring new opportunities, and having the needed information easily available.
Furthermore, LinkedIn is planning to help you make the most of your CRM and Sales Navigator by coming up with enhanced CRM cards. The new cards will be added to your Account and Contact Pages by giving you clear and quick access to all essential information.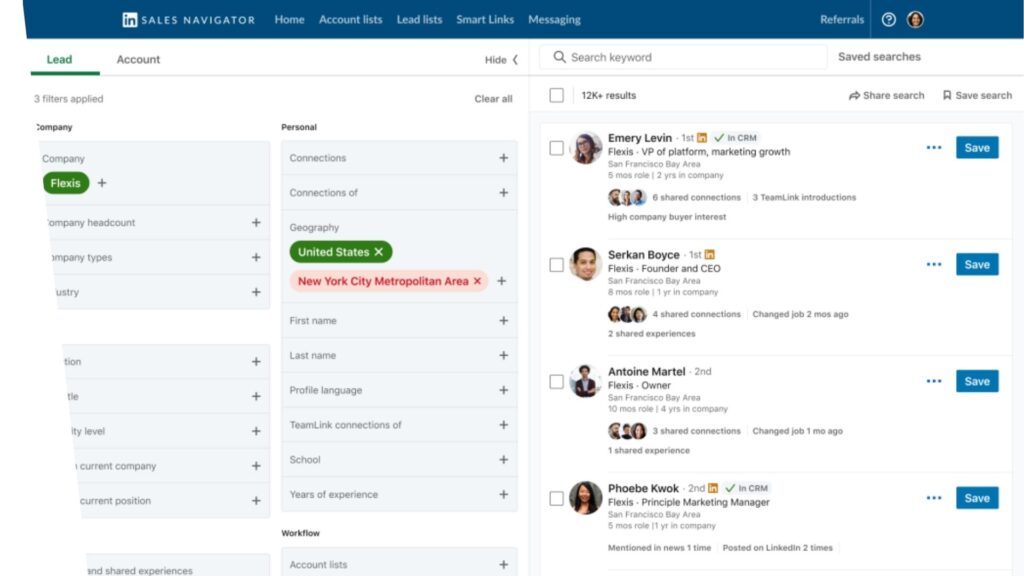 The last improvement is the refreshed Sales Navigator Homepage, as well as updated Alerts Feed, Priority Account section, and a newly created "Bookmarked Alerts" tab. You can make use of the new Homepage now and learn more here.
Microsoft to bring LinkedIn profiles to Team chats. How does that sound? According to TechRadar, the newest feature is expected to roll out in March 2022 and will let you add your LinkedIn profile to your MS Teams account. It would allow you to personalize the account that your co-workers or employees see during your online meetings, by giving you the opportunity to share insights about your professional background or link your special content and projects.
'Users will be able to view information on a person's profile via the LinkedIn tab in the 1:1 chat panel.,' the official entry in the Microsoft 365 roadmap notes declares. 
It might appear hard to stay connected in the recent days, and connecting your accounts would let you find out what you have in common with your colleagues and let you get to know each other better.
The Linked Blog is here to help you or your brand have the best possible LinkedIn presence, so feel free to contact us if you need help! See what else we can do for you here.