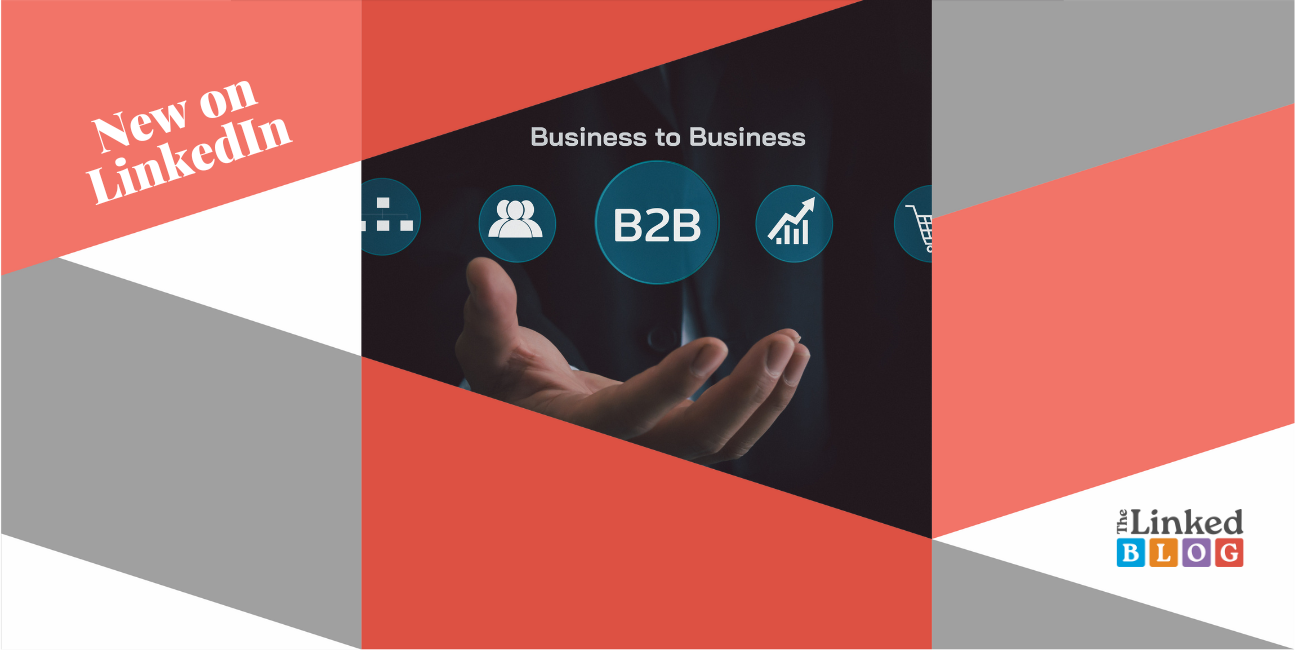 B2B interactions and practices have undergone a continuous evolution over the years, driven by technological advancements and shifting market dynamics. Despite the prevailing economic crisis, the B2B business model holds promising prospects. The integration of cutting-edge technologies and the adaptation to changing market conditions have enabled businesses to navigate challenges and seize new opportunities in the B2B landscape.
And while the current economic crisis may raise concerns about the stability of B2B interactions, it is important to recognize that such challenging times often lead to innovation and adaptation. That is why LinkedIn and Ipsos came out with "The B2B Marketing Benchmark" report in June 2023. It encompasses nearly 2,000 B2B marketers spanning eight key markets, who were the source of the gathered data. The primary emphasis of the survey revolves around crucial elements of B2B marketing, including but not limited to personalization, video content, data-driven strategies, customer-centric approaches, and the utilization of social media.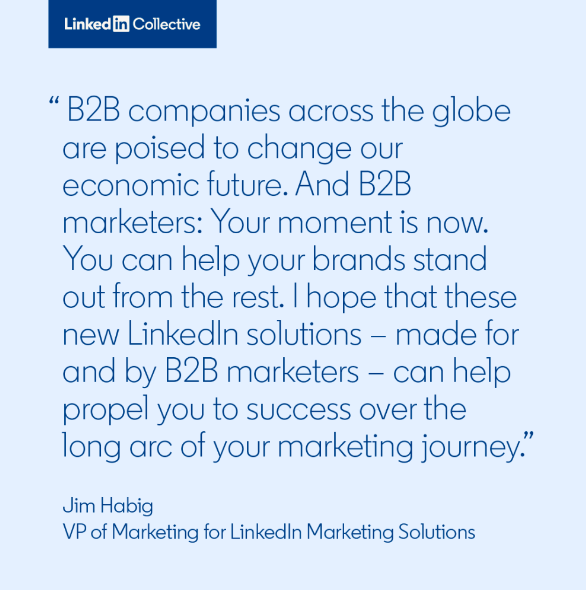 The research shows that among the main challenges in front of many company leaders are:
the budgets they are working with;
the outlook they have for the future;
the organizational structures they are building;
the strategies they are using to drive growth.
Simultaneously 1 000 companies that have a vibrant LinkedIn member base, were analyzed by Linkedin's new tool B2B Index in order to understand how they are coping in the current, constantly changing environment, and to find out which the new trends for companies in B2B are.
You might be surprised, but regardless of the economic crisis, the survey shows that B2B leaders plan on investing even more money in their marketing budgets in Lead Generation and Brand Building.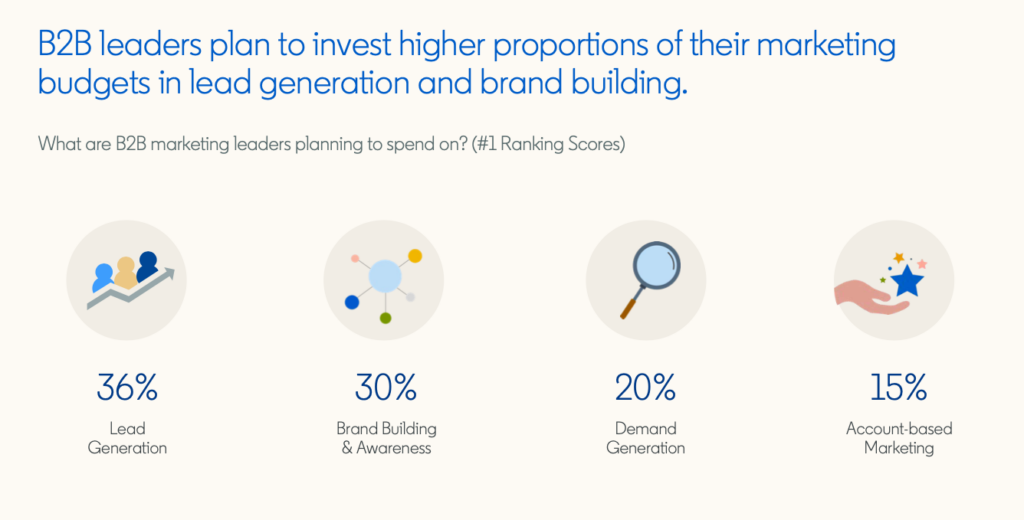 But let's move on to the good stuff and spill the tea, on some of the most recent ones, that LinkedIn leakes in June 2023.
CMO Scorecard
Great creative that goes unnoticed is not truly great creative – it's a wasted investment. That's why exceptional creative requires effective media and widespread distribution. However, LinkedIn recognizes the need for better metrics that go beyond cost-related indicators like CPMs, CPCs, and CPLs. They have conducted academic research and identified three key drivers of media effectiveness to assess competition:
Effectiveness: Reach a larger audience than your competitors.
Evenness: Distribute spending evenly throughout the year to maximize reach among potential buyers.
Efficiency: Monitor the cost per reach to maximize scalability among key industries' buyers.
Through our CMO Scorecard, clients can demonstrate to senior stakeholders how and where their competitors are outspending them, making a case for larger budgets. Clients can showcase how smarter targeting and extended campaigns can reduce costs and improve efficiency, ensuring that brand budgets generate stronger business outcomes.
Great creative and effective media can deliver impressive outcomes. The six factors LinkedIn measures are advertising inputs rather than business outcomes. Aligned with the value LinkedIn offers marketers, hirers, and sellers, the CMO Scorecard reports on the broad business benefits driven by brand investments. They examine campaign data to assess the impact of a brand on:
Marketing: Determine which ads increase the likelihood of turning buyers into leads.
Selling: Determine which ads increase the likelihood of buyers responding to sales outreach, such as connection requests or inMail messages.
Hiring: Determine which ads increase the likelihood of candidates becoming employees.
Clients appreciate seeing how their hiring, marketing, and selling metrics compare with competitors, as it reveals the broader value of brand investments beyond mere awareness. Strong brands can generate high-quality leads for marketers, meaningful connections for sellers, and exceptional candidates for recruiters. These metrics offer marketing teams and the C-Suite a comprehensive view of the value that marketing and advertising contribute to the business.
B2B Index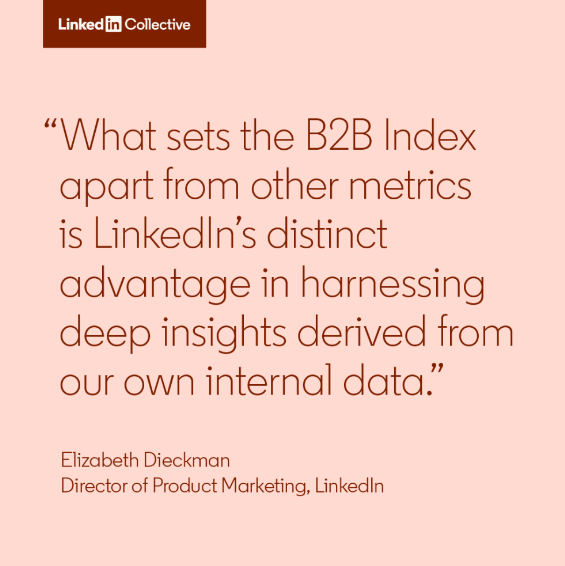 You probably noticed that earlier we mentioned an unknown, 'till now, LinkedIn feature, precisely – the B2B Index. 'But what is it about?', you may ask.
Don't worry, we got you. The B2B Index is a new metric that measures effective brand building. With this tool, companies can get valuable insights about their brand and how it is perceived by the audience. Also, they can see more detailed information on how they positioned themselves in the industry. By analyzing factors such as creativity, distribution and investment, the B2B Index generates a complex score for every organization.
The Methodology Behind the B2B Index
LinkedIn's B2B Index is based on a comprehensive methodology that focuses on three vital aspects of successful B2B brand building: Brand Investment, Creative Quality & Effectiveness, and Brand Outcomes. Within each dimension, we analyze both organic and paid efforts, considering various metrics to evaluate brand performance. By assigning appropriate weights to the data from these categories, we calculate the final B2B Index "score" for every organization on our platform.
Creative Quality and Effectiveness: LinkedIn evaluates how consumers respond to a brand's creative efforts using metrics like Dwell Time, Sales and Marketing Effectiveness, and Engagement Virality. This helps determine the effectiveness of a brand's creative strategy.
Brand Investment: LinkedIn assesses both organic and paid efforts across the sales funnel to gauge a company's investment in its brand. This dimension highlights the importance of senior-level involvement and engagement in enhancing brand awareness at various stages.
Brand Outcomes: Brand Outcomes measure a company's ability to establish mindshare among consumers, regardless of specific creative content or expenditure. This metric analyzes overall brand performance on LinkedIn, considering factors such as brand visibility, impressions, search volume, mentions, employee engagement, and talent branding initiatives.
At present, individual companies do not have access to review the B2B Index. However, LinkedIn intends to explore further possibilities to enhance this research and provide B2B organizations with direct access to more of these metrics in the future.
The B2B Leaderboard
The B2B Leaderboard is a part of the B2B Index Matrix and it highlights the leading companies based on their creativity scale, on the buyer intent scale and on the way they represent themselves by telling their stories to the audience, no matter if it's conducted by organic or paid marketing.
Soon this new feature will recognize the top-performing B2B brands on LinkedIn. But keep in mind it is not launched yet with all of its planned functions.
Linkedin's plan is to relaunch it every six months due to the frequently updated scale of the newest top-performing leaders.
Conclusion
Are you feeling excited about the new tools that LinkedIn is to be launching pretty soon? Because let's be honest – we definitely are!
LinkedIn is still the first and only social media that is all about professionals and productivity and of course – experience exchange.
The one thing we admire most about LinkedIn is that it is constantly trying hard to help its members be more productive while making their businesses even more successful, no matter the industry! How do they do that? Well, they constantly try to evolve by launching new features that help leaders achieve better results, easier! 
No wonder why people say, they spend time on other social media, but on LinkedIn, they invest it.
The Linked Blog is here to help you or your brand have the best possible LinkedIn presence, so feel free to contact us if you need help! See more about what we can do for you here.