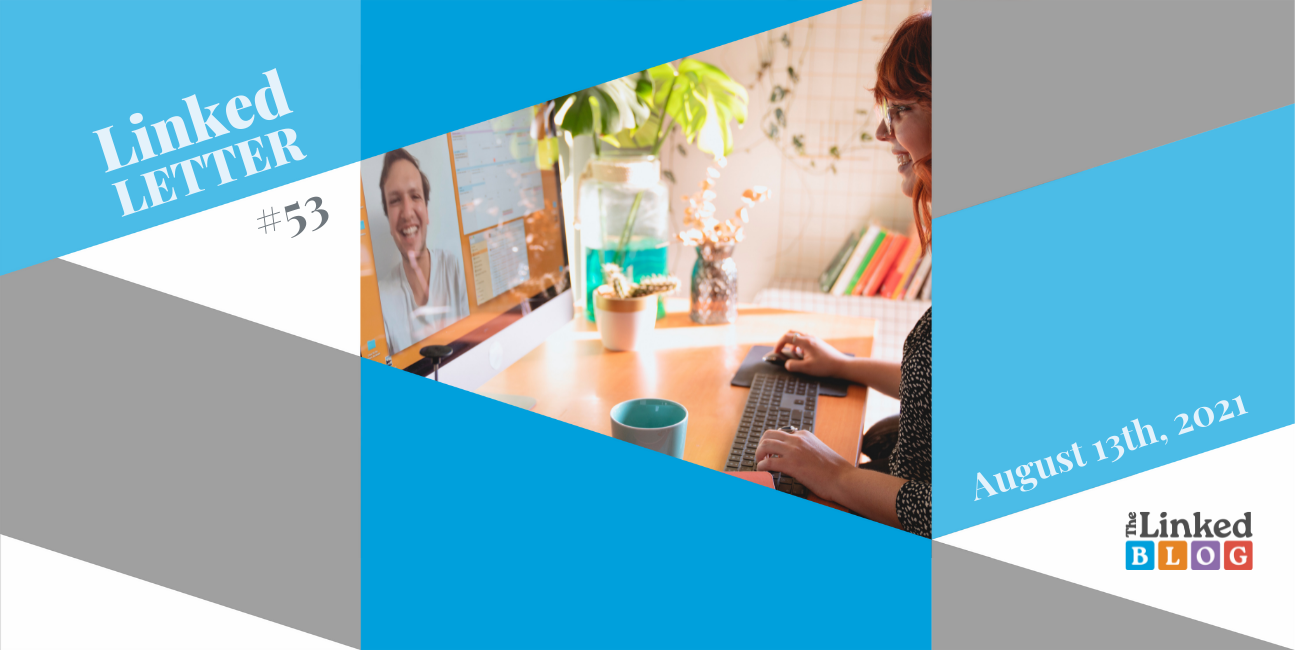 LinkedIn always tries to increase the value it provides to its 756 million users. In the past week, we saw some really cool improvements in action, like the new video meeting option, the creator mode becoming available to everybody on the professional network, and more. We can't wait to tell you about them, because we've already tried them ourselves.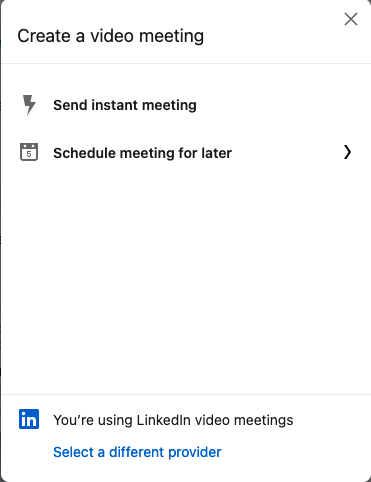 LinkedIn added a new function – video meeting. A year ago, when people were staying at home and communication had to be done entirely online, they introduced a feature in private chat, and when two people wanted to have a meeting, they could schedule it on platforms like Zoom or Microsoft Teams. Now the video meetings can be held directly in the chat itself without the need to use other platforms. That's great, isn't it? Thanks to artificial intelligence, when you type the words "video meeting" in a chat, a button immediately appears with which to start a meeting or schedule it in your calendar. You can start the video meeting immediately by pressing the camera button in the upper right corner of your chat. Furthermore, during meetings, you can send messages or emails as well as share your screen.
Another great news is that Creator Mode is now available to all LinkedIn users. Thanks to Creator Mode you can reach a much larger audience. When you turn on the function, the "connect" button changes to "follow". This mode is for people who share more content and want to keep in touch with others, to popularize their business, to pass on their experience. Аmong the advantages of this feature is the ability to add 5 hashtags that are relevant to your field of expertise. Thanks to them you can become more visible to others and expand your audience with people who are interested in certain topics. You can switch to creator mode in your account by clicking the creator mode button and making the appropriate settings. See the screenshots below which will guide you through the new feature.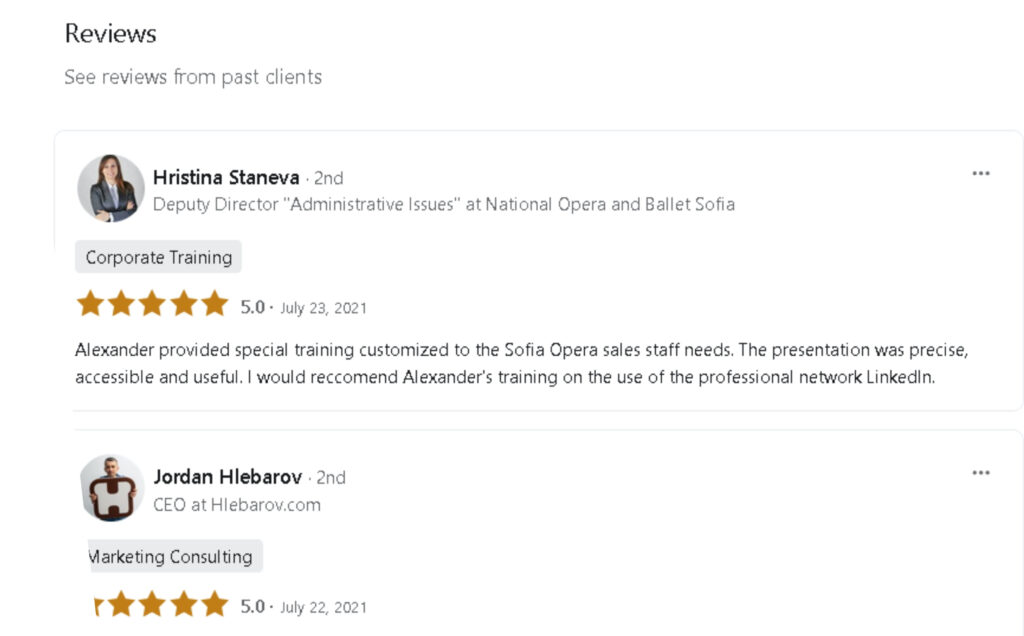 LinkedIn improves the performance of profiles that provide services. The feature, which was launched in 2019, provides the opportunity to turn on services e.g. software support, design, marketing. Half a month ago, customers were allowed to write reviews about your work. As of the last few days, you have the opportunity to invite 20 of your clients to leave a review. This is to improve the quality of services on the platform. Read more here.
New! @LinkedIn is rolling out a ratings + reviews feature for profiles

LinkedIn users who have enabled 'services' on their profile will now be able to request and manage reviews from clients.

You get 20 credits to request reviews from previous clientshttps://t.co/D9bxPE5bgp pic.twitter.com/DJfaoGpLAS

— Matt Navarra (@MattNavarra) August 12, 2021
The Linked Blog is here to help you or your brand have the best possible LinkedIn presence, so feel free to contact us if you need help! See what else we can do for you here.