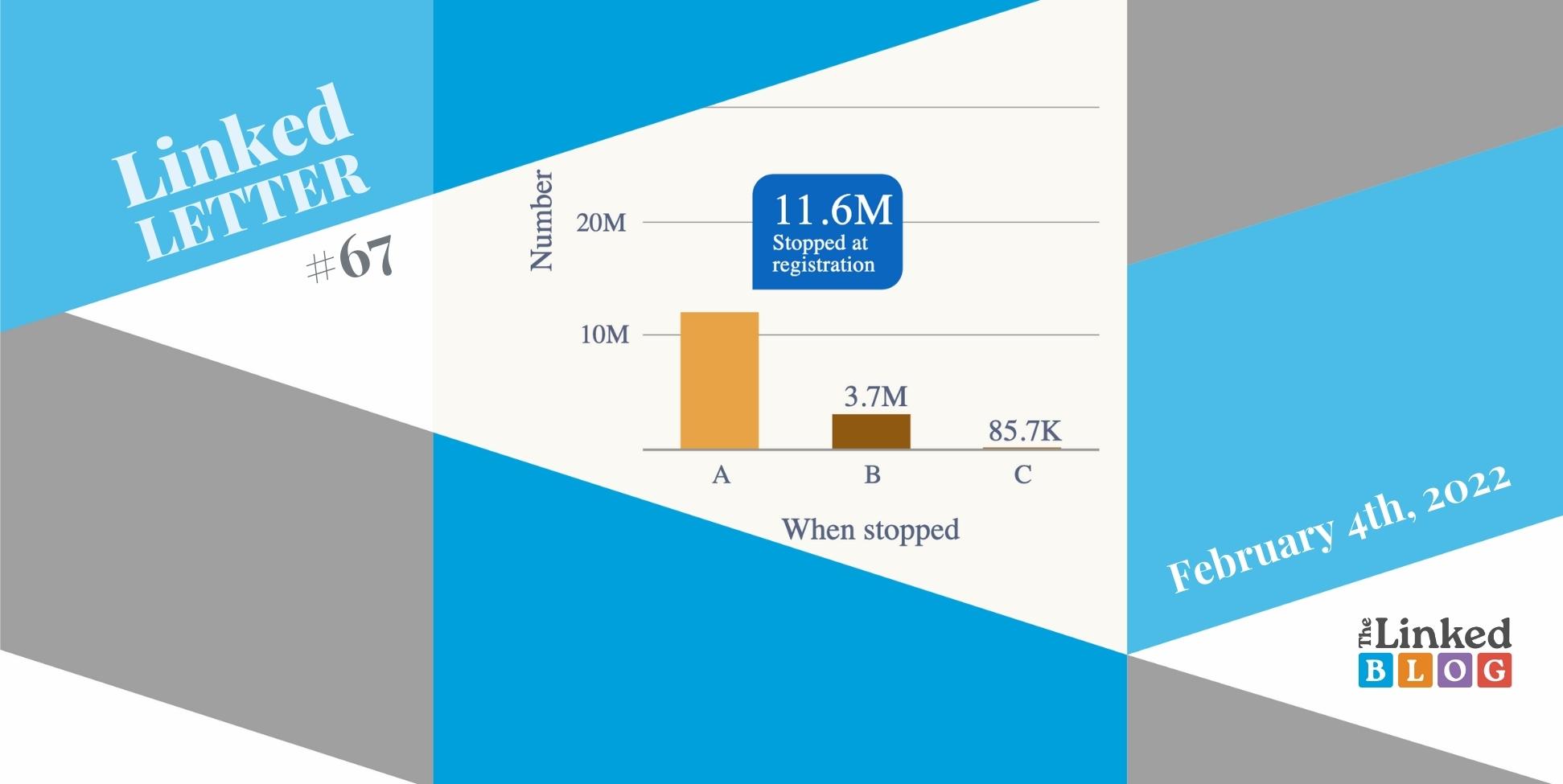 In the previous edition of our LinkedLetter we shared with you about the great results of the professional network according to Microsoft's report Q2 FY22 Earnings. Have you read it? We are no longer surprised by the results of LinkedIn, but we are waiting for each subsequent report to see how much higher results the platform will achieve. Now we have prepared some more interesting news for you. Let's dive into them.  
LinkedIn published its transparency report for the first half of 2021. As the network grows faster, attacks on profiles and data increase. LinkedIn's goal is to find more economic opportunities for its users. That's why it tries to reduce content that is not related to its policies, as well as eliminate hate speech. According to the report, government requests for data have increased, the number of fake accounts has also elevated dramatically, as well as content that is not relevant and in many cases offensive. Thanks to the various tools used by the network, the detection of fake profiles and news is becoming faster.
Despite all the attempts made by the platform, there are always people who try to "hack" the system. That's why the professional network is currently suing data scrapers based in Singapore. The "skilled" defendants used LinkedIn's tools to gain information about a large number of users. Singaporeans used fake bank cards and took advantage of the free trial period of Sales Navigator provided by the platform. 'Defendants' entire business model is premised on scraping data from LinkedIn's website,' the complaint claims. They'd also used "an extensive network of fake LinkedIn accounts to gain access to areas of LinkedIn's platform that are accessible only to real, logged-in LinkedIn members." You can find more details about the case in Law Street Media.
Two studies found that, out of 93 surveyed companies in the Netherlands, there were five company directors named Peter. Meanwhile, there were only four women taking on the same job. This inspired over 500 female Dutch professionals to change their names to Peter as part of WOMEN INC. and BrandedU's campaign #MijnNaamIsPeter, The Drum reports. 
According to Linda de Graaff, managing director and co-founder of the advertising agency The Family Amsterdam, the best way to react was to ask "as many women as possible to temporarily change their name to Peter on LinkedIn, in order to draw attention to this issue – after all, if your name is Peter, you have a better chance of becoming a CEO."
The Linked Blog is here to help you or your brand have the best possible LinkedIn presence, so feel free to contact us if you need help! See what else we can do for you here.