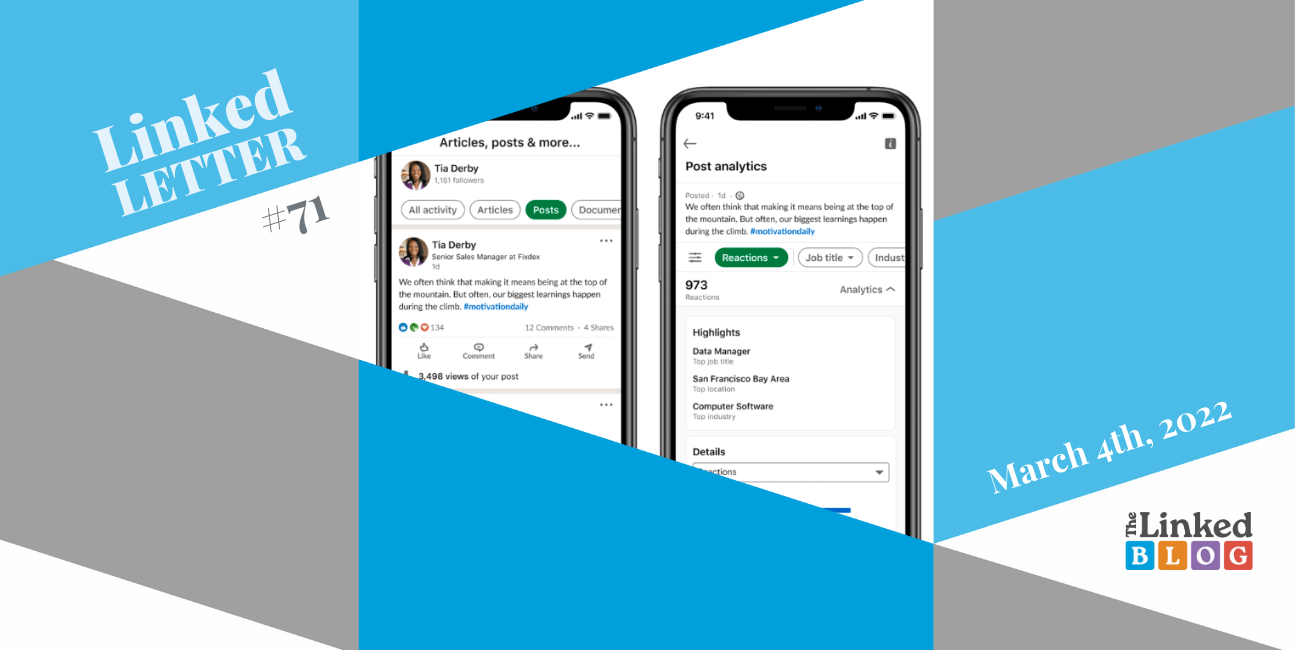 In the first LinkedLetter for March, we are saying goodbye to the low temperatures and welcome the new Content Analytics on LinkedIn. Not only this, but the professional network introduces Career Break Feature and acquires an Israeli web analytics startup Oribi to expand its marketing technology. Want to learn all the details? Read ahead.
New content analytics are soon to be introduced on LinkedIn. Camilla Han-He, the product manager of LinkedIn, shares in a blog post. This is some great news for the content creators and marketers on the platform as it will measure in depth how their content is performing. With this upcoming update, hopefully, you'll be able to see if your publications are reaching the audience you target and if it is resonating with their needs. While LinkedIn was not so detailed about post analytics, you will soon have insights on the people who have engaged with your content, such as job titles, industries, locations, and engagement patterns. You can learn more about it here.
Here's an overview of what it will look like: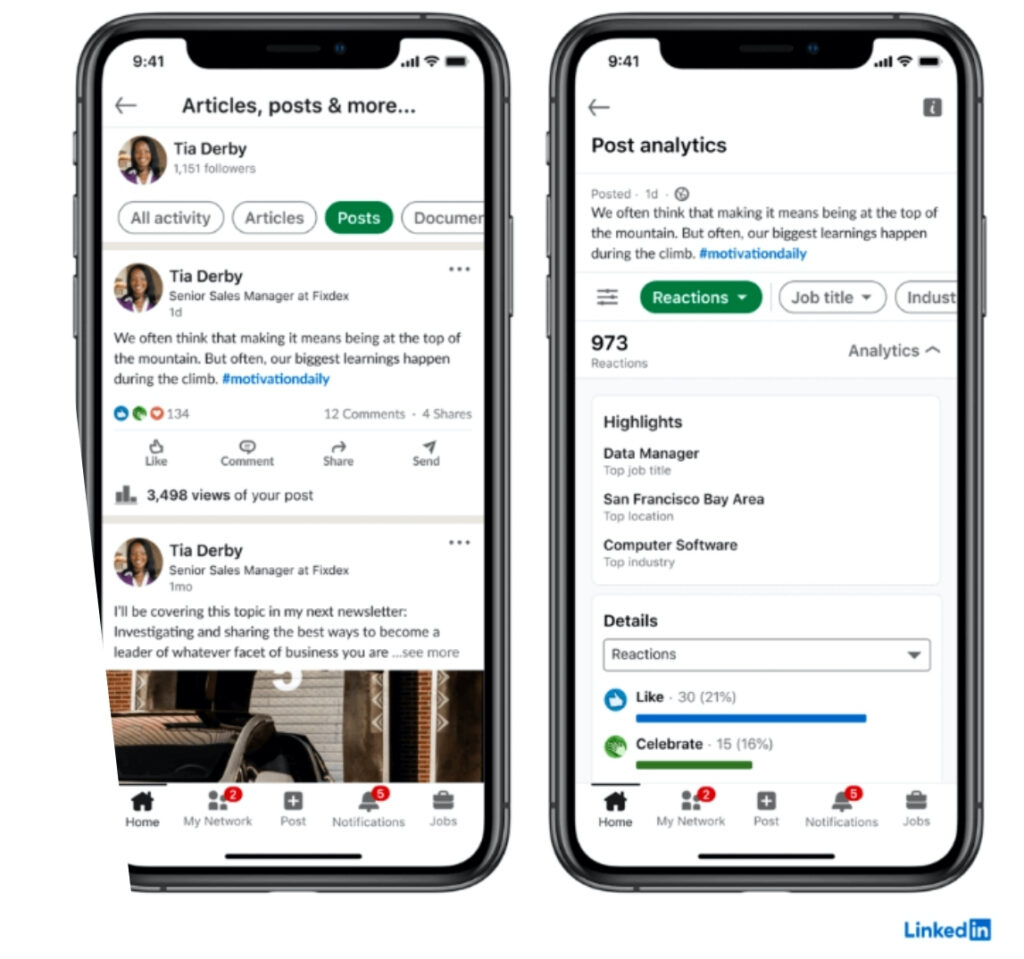 LinkedIn introduces Career Break Feature. From March onwards, the platform is launching a feature that will allow users to add a career break to their LinkedIn profiles through desktop sites or mobile apps, allowing them to explain gaps in their online resume. The business-oriented social platform is making professionals eliminate the stigma associated with career breaks by encouraging users to share what they have learned from it.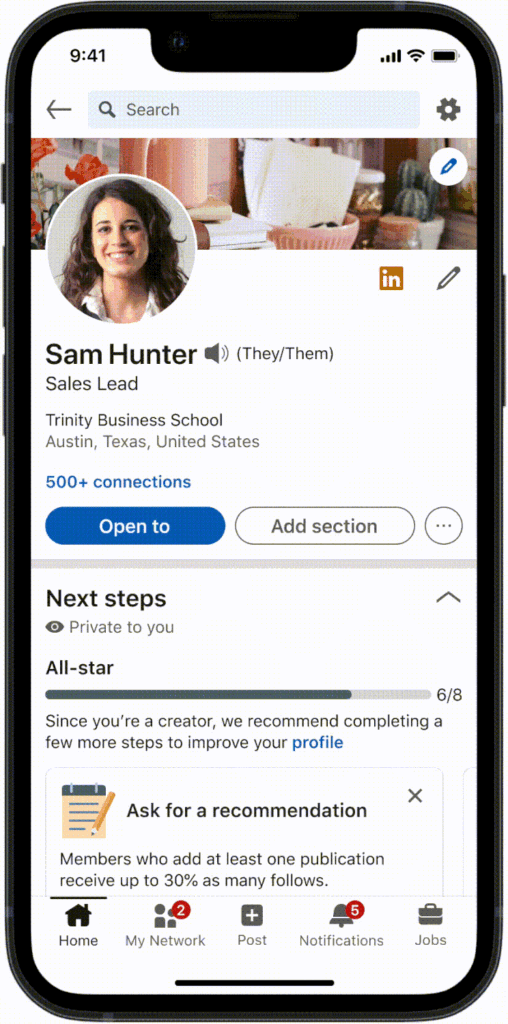 By adding the new feature to your profile, you can stand out among other candidates by highlighting how these life experiences can apply to potential work placements: lots of recruiters say they are more likely to contact a candidate that provides context about their career break. Users could also choose to explain it more, with options like health and well-being. The feature is situated under the Experience section. 
The transition from a career break back to the working place can feel quite overwhelming. In fact, many people who took a gap break say they feel nervous about returning to work. For those of you, LinkedIn offers free courses throughout March to help you build confidence and develop your skills:
Oribi to join the LinkedIn family. LinkedIn acquires the Israeli web analytics startup Oribi for $80M-90M to expand its marketing technology. The company that is a Tel Aviv startup specializes in marketing attribution technology. When Oribi's technology is integrated into LinkedIn, they will maintain the strong controls over the data members and customers choose to share with the platforms, by staying true to the existing data privacy commitments.  See here for more information on how to manage advertising preferences.
Tomer Cohen, a Chief Product Officer at LinkedIn, shares in a blog post: "Today, we are announcing that we have entered into an agreement to acquire Oribi to further help our customers, from marketers to recruiters, gain actionable insights, make smarter decisions and drive business results. Our customers and partners turn to LinkedIn as the place to build their brand, engage with their professional audiences, and grow their business. As our marketing solutions business accelerates to 43% year-over-year in revenue, we are continuously investing in our technology platform to help our customers achieve maximum value from their marketing strategies." 
By integrating Oribi, recruiters and marketers on LinkedIn can get more actionable insights as well as better audience suggestions and website conversions. The platform is also opening an office in Tel Aviv, Israel, where Iris Shoor, Oribi's founder and CEO, will be based.
The Linked Blog is here to help you or your brand have the best possible LinkedIn presence, so feel free to contact us if you need help! See what else we can do for you here.