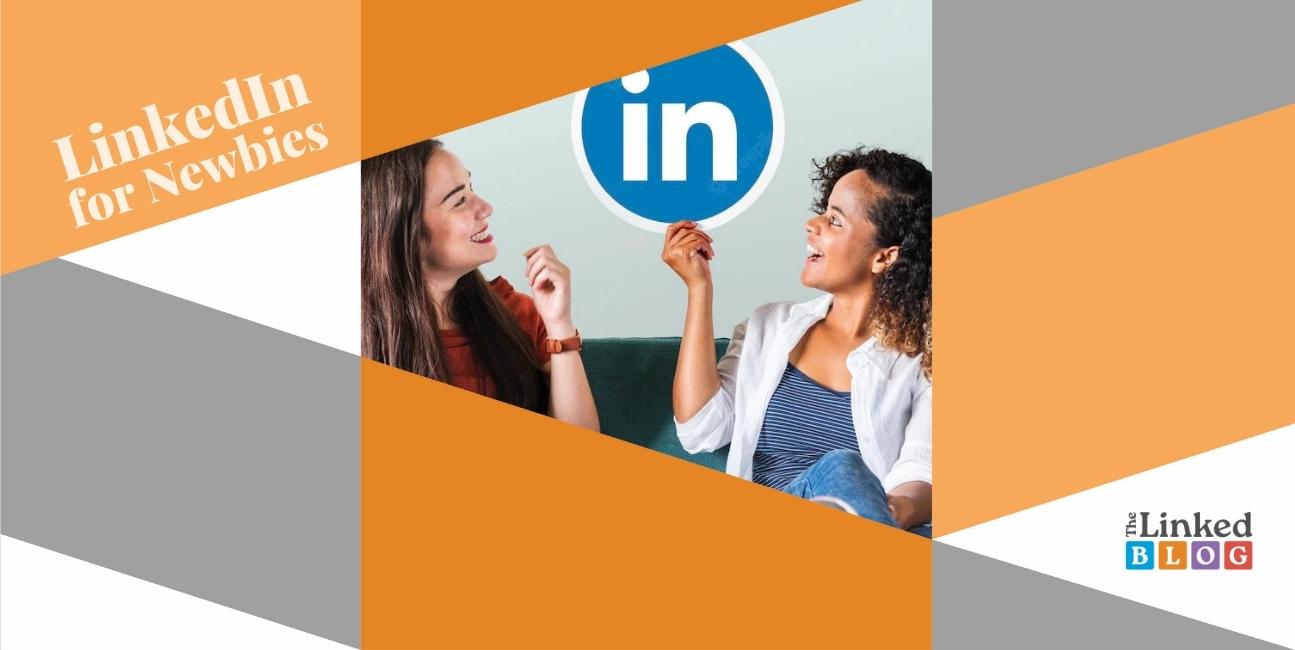 With over 830 million members and countless possibilities, LinkedIn is the largest social networking site for organizations and professionals from numerous industries and spheres. For almost 20 years since the platform has been launched, professionals from all around the world shape their digital resume by trying to present themselves in the best possible way according to their goals on LinkedIn, whether they are hiring, or looking for a new job. If you're a student and you're trying to make a transition to the professional world, LinkedIn can help you achieve that. There are so many new members coming up every day, so standing out on the market gets more difficult. So why not start earlier?
Early Start To Your Professional Career
With millions of jobs and internships exclusively targeted toward students, trying to find a placement with a post through LinkedIn might be completely worth it. Besides, a well-organized profile makes any student appear career-oriented and dedicated to their interests from early age. Not only this but what better way to explore the career world than starting to browse the professional social network? With LinkedIn, you can find inspiration and widen your professional perspective. Connecting with mentors would gradually teach you in countless ways, which might possibly lead to making beneficial connections.
Building A Strong Network Of Professional Contacts
Within the platform, you can filter out jobs, courses, companies, and people who are passionate about the same topics as you. You can learn about opportunities you didn't know existed just by exploring content, profiles, and companies' pages. However, getting ahead in any profession is as much about who you know, as it is about what you know. So be mindful of the fact that networking is one of your most vital tools.
Start by connecting with your peers, colleagues, and university lecturers, then expand your horizon on the industry you want to work in. You never know when a connection will appear valuable and the bigger your network, the greater chance you have of being referred to a job or internship role. When sending out an invitation for connection, don't skip writing a message – a polite way to introduce yourself and show genuine interest. The limit for connection messages is 300 characters, so use it to your advantage by stating why you want to connect. You can learn more about how to build quality connections on LinkedIn here.
And be sure to follow the activity of your university's LinkedIn page, it is crucial to be part of the alumni community. When going to a company page, you can also observe how many of the people among your connection list that are graduates from your university, and work in the specific company, by giving you an overview of your possibilities.
Many students struggle with the idea of being on LinkedIn and share the perception that their presence there wouldn't be of any use. Think of your LinkedIn profile as your personal professional brand that you share with the world – present yourself as the professional you aspire to be, and watch how quickly you attract people from 'the same breed' on your connections list. Your account is your identity to universities, organizations, graduates, and people you want to stay connected to when you transition from student to professional.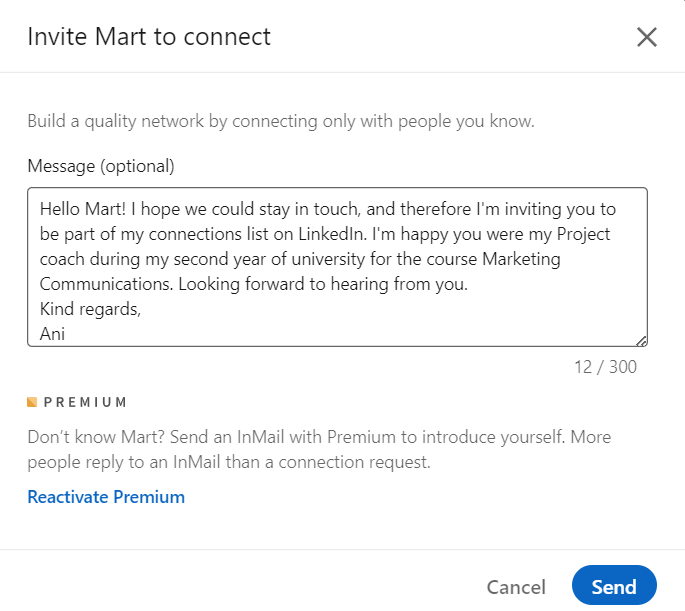 Creating Your Professional Brand
One of the most useful options that you should immediately take advantage of is creating your professional brand by first selecting your desired industries, list of networking contacts, participating and engaging in LinkedIn groups, following the most relevant content such as newsletters, and discussing ideas and communicating your (even though still junior) expertises with fellow students or other professionals. And of course – if you're looking forward to attracting the right career possibilities and development, you should tell the audience about who you are as a professional, and simply become them!
You can do this by establishing a presentable profile that summarizes your background, direction, and goals. Start by choosing a clear profile picture and cover photo that contains the most important information for you such as industries and contacts. Continue with writing a headline, and take your time to write a compelling About text. The About section is often neglected by users, but in reality, it becomes a vital feature when you are encouraging the audience to learn more about yourself.
But since you're still in your university studies, you might be wondering 'What should I write about if I don't have any experience yet?' In this case, focus on the kind of courses you are taking, what knowledge and skills you gain there, and how you are going to use them in the future. Try to include your personal motivations behind the choices of industry, courses, and trainings. Elaborate on the questions – 'What are the most valuable advices I have learned?', 'What brought me to this career choice?'. Another aspect that is worth including is some insights about your non-work life. List hobbies, interests, inspiring life experiences, and so on. The rest of your LinkedIn profile is informational, so let the summary show that you're a real person. Keep in mind that you can use this section to reveal yourself to some extent – learn how here.
Let Companies Find You
A large number of companies are looking for talented candidates on the professional networking platform. If you have an organized, detailed professional profile with a good profile and cover pictures, relevant headline, and an informative About section, chances are you are going to attract recruiters' attention. You can also make potential hiring managers aware that you are looking for opportunities – just make sure you tick the relevant box by notifying the audience that you're looking for a new job.
The Linked Blog is here to help you or your brand have the best possible LinkedIn presence, so feel free to contact us if you need help! See what else we can do for you herе.