It's been a busy period for LinkedIn, it appears. This week the professional network announced a dozen of new features and updates, including its forthcoming Business Manager, new tools for Creators, and a few additions to LinkedIn Pages that are now rolled out globally.
So, LinkedIn Business Manager is finally announced. The "free centralized platform built for B2B customers" will allow admins to view and manage their team, ad accounts, Pages, and business partners from a centralized dashboard. According to an article published by Vice President Gyanda Sachdeva, audience management and billing will also be centralized.
"Business Manager will enhance the Campaign Manager and Pages experience by offering increased control and visibility across your LinkedIn marketing from a central location. As the platform evolves, it will play a key role in how you uncover strategic insights that make marketing at scale more efficient," Sadcheva wrote. LinkedIn will make its Business Manager publicly available to marketers across the globe in the coming weeks.
You can now create an Ad campaign from within the LinkedIn Event page if you want to reach a significantly wider audience. Boosting for Events is quick and quite simple, yet provides great opportunities. Another good news is that you can also sponsor your LinkedIn Live in advance and gather more viewers.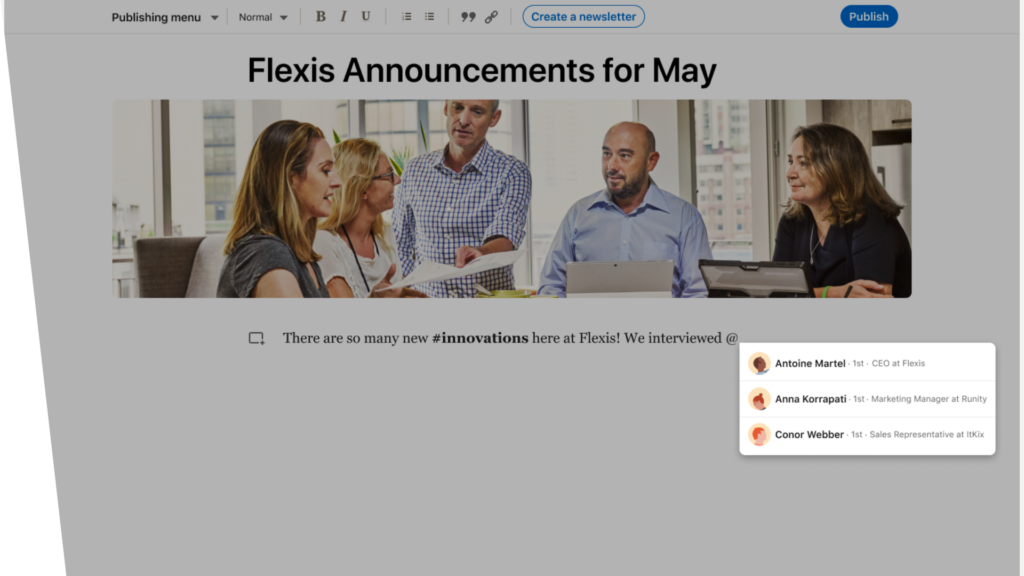 LinkedIn Articles and Newsletters also go one step further and now provide the opportunity to include both @mentions and #hashtags. Both members and Pages could be mentioned within the copy of an Article or Newsletter. Building communities will be even easier on LinkedIn, but until these feature become available to all users we'll have to be patient for a few more weeks.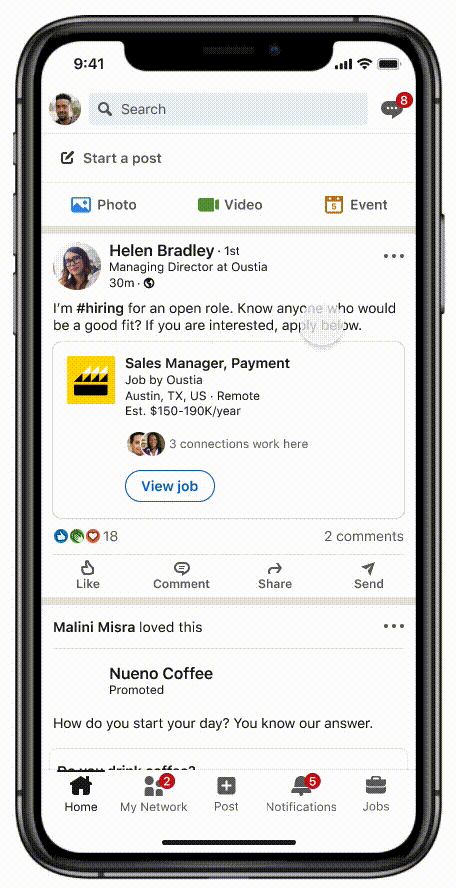 Creators can now host Audio events on LinkedIn. The new feature is available for members who have turned Creator Mode on and meet LinkedIn community policies. Hosting Audio Events will help creators connect more deeply with their audience, expand their connections and build a community. Devin Skolnick, Senior Product Manager at LinkedIn, shared more highlights of the experience in her article.

You can create an Audio Event by clicking on the Event + icon found on the left navigation bar, then click the Event Format dropdown bar and select "Audio Event." Add your event's name, date, time, and description. Once the event is created, the attendees will be notified via emails or notifications on the platform. We remind you that recently LinkedIn added real-time captions for audio events, making them more accessible and inclusive.
The Linked Blog is here to help you or your brand have the best possible LinkedIn presence, so feel free to contact us if you need help! See what else we can do for you here.