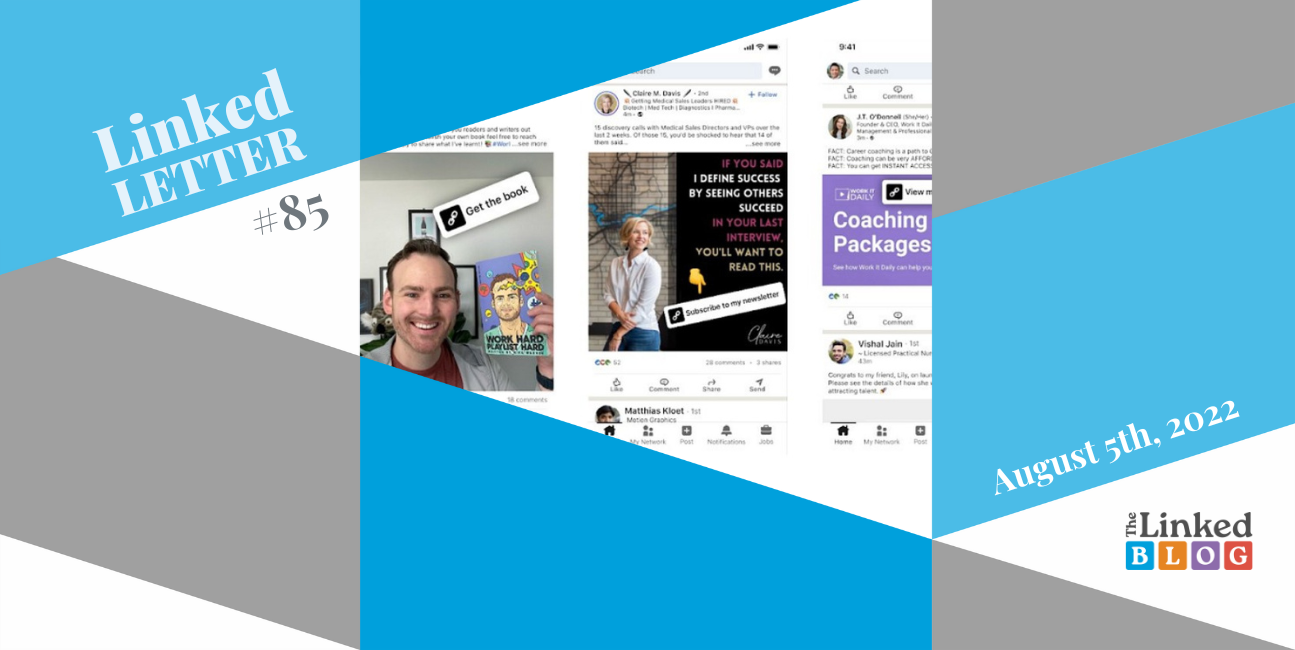 New features keep coming up! In our latest LinkedLetter we tell you more about a few new options in posts and in groups, a new language that you can use on the platform and the new community built for B2B Marketers. Are you excited to learn more? Keep on reading.
A clickable link to your posts is now available. It's a sticker that you can add to images in your LinkedIn posts, placing it wherever you like in the frame, and in variable sizes. The link sticker is similar to those in Instagram and Facebook Stories, providing a simple way to add another referral link into your updates. You can add links to both video and image posts and you can also customize the text displayed based on the link.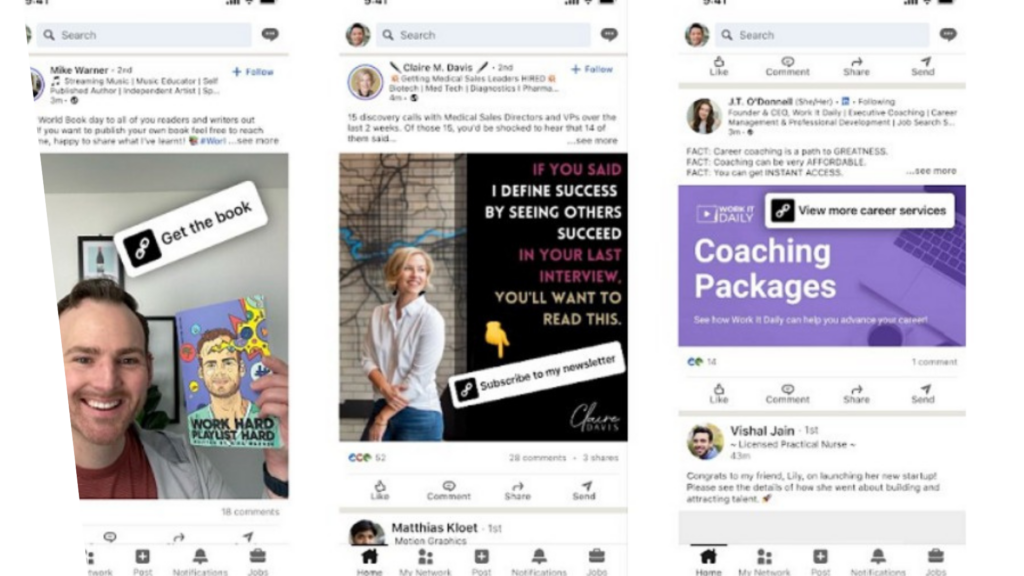 The new option is still being rolled out gradually. It will be available in your post creation tools via a dedicated chain link icon and can be used only on the mobile version of the app at this stage. Adding a clickable link to posts could end up being a valuable option for driving traffic from the LinkedIn feed and can help users convert audiences easily.
LinkedIn is adding 3 new features relevant for groups. Abhilash Premanand, Principal Product Marketing Manager for LinkedIn groups, shared these news in his recent post. Group owners can now set up automatic welcome notes for new members joining their group. The feature can be accessed from the Members section of the Membership tab on the Manage group page. They can also set up automatic member approval criteria for their group. This can be set up from the Members or Requested section of the Membership tab on the Manage group page.
In addition to that, group owners and managers can now set up rules to select posts that will require admin review. It can be accessed from the Members or Content section of the Membership tab on the Manage group page. These features are currently available on the desktop version and it is expected that everyone can see them in a few weeks.
LinkedIn is now available in Ukrainian. The news were shared by the professional network on their page. This could help more Ukrainian members to connect more easily with each other and also share and understand information shared on the network better. You can change the language you use on Linkedin here.
Since the war has started, the LinkedIn community is showing emotional support for Ukrainian people by putting the Ukrainian flag next to their profile picture and also offering financial help and shelters, using the platform to connect with people in need. LinkedIn has also created a $1 million fund for Ukrainian refugees.
LinkedIn Collective has been presented. This community is designed for and by B2B marketers to inspire excellence and success for all of us. The Collective will offer groundbreaking thought leadership and content resources informed by LinkedIn data and insights, their team of experts, and leaders across the B2B marketing industry.
The first Collective theme is focused on driving creativity in the B2B advertising industry. Learn more about this topic in the article by Jim Habig, Vice President of Marketing at LinkedIn Marketing Solutions. Follow LinkedIn Collective page to join the conversation and stay tuned!
LinkedIn makes some Learning Courses freely available throughout August. The professional network has published its listing of the 20 most popular LinkedIn Learning courses over the first half of 2022. In addition to this, LinkedIn's also making each of these courses free to access till the end of the month.
LinkedIn says that over seven million people have undertaken these 20 courses this year, covering everything from improved communication, project management, coding, strategic thinking and more. Now it's the perfect time to gain acquire knowledge and raise new skills in the industry you operate in.
Last but not least, you can now save your post in a draft. When writing a post, you can now click away and then you get the option to save your draft. When you then go create a post again, you'll find your text there.
The Linked Blog is here to help you or your brand have the best possible LinkedIn presence, so feel free to contact us if you need help! See what else we can do for you here.