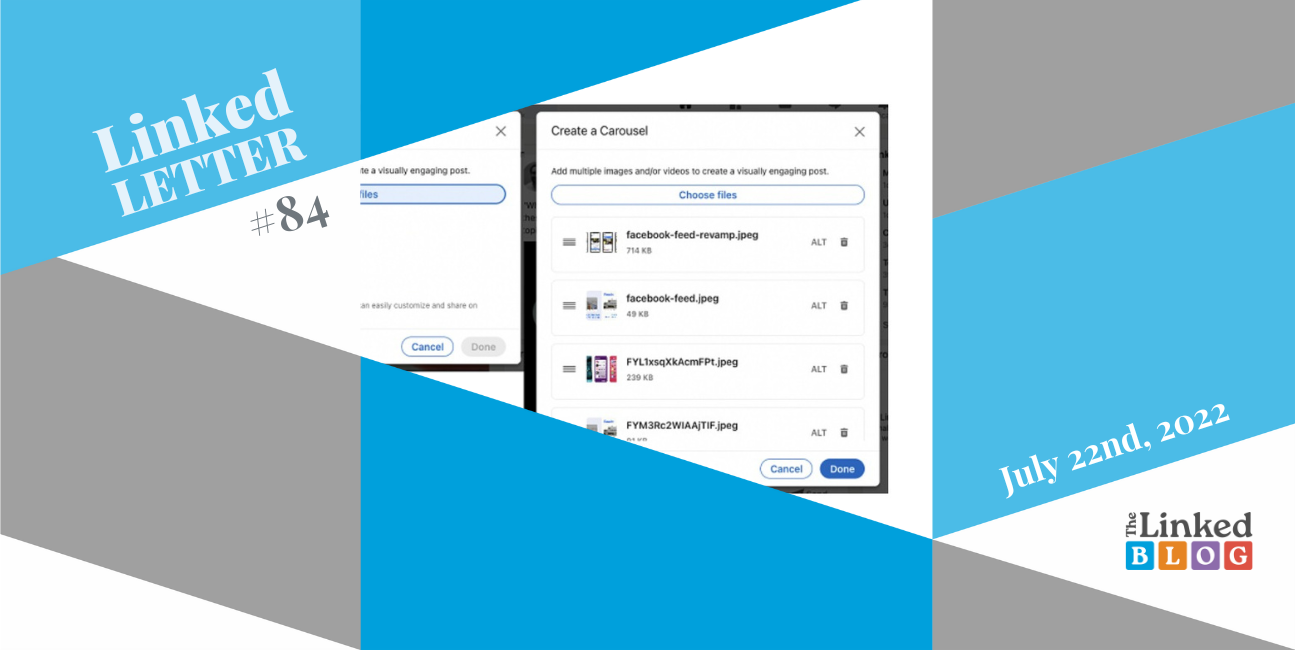 The 84th edition of our LinkedLetter comes with some exciting news about the reveal of a new platform and makes us curious about its upcoming features! How can LinkedIn Business Manager improve your marketing experience, what is the new posting option and why 'Repost' takes the place of 'Share'? Find the answers below.
LinkedIn Business Manager has been launched. We shared the news of its announcement last month and now all businesses have access to it. LinkedIn Business Manager makes it easier for organizations to manage the people, ad accounts, pages, and the businesses they work with from one place. They can now spend more time on driving positive outcomes for their business while saving time on the administration and management of their LinkedIn marketing presence.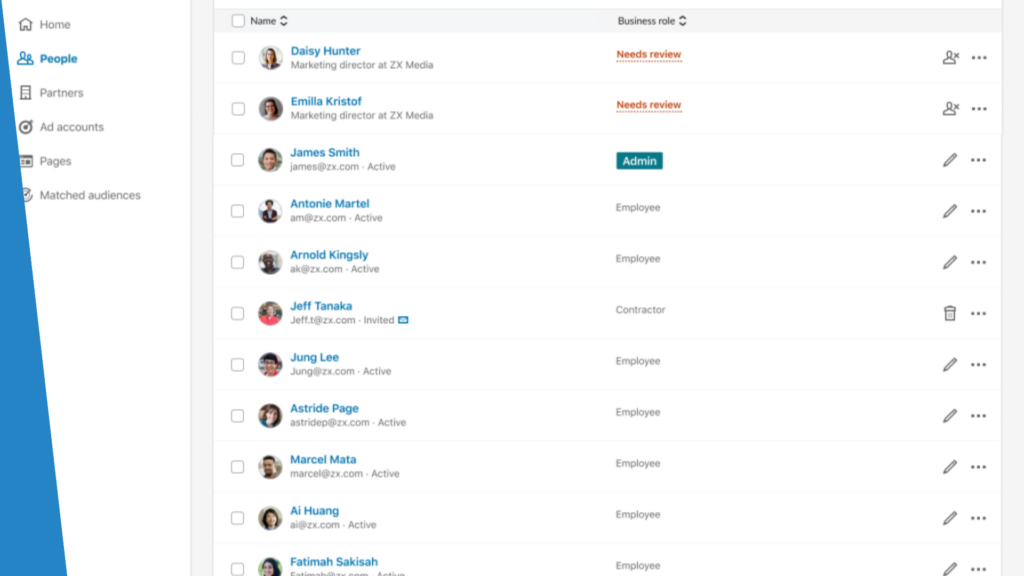 The platform simplifies your marketing experience on LinkedIn. You can link all your Ad Accounts, Pages, and Matched Audiences to a single dashboard. It is also easy and secure for everyone to collaborate. You can give the people and businesses you want the access they need or remove them in a click. Share Matched Audiences across Ad Accounts, and whenever an audience is updated, that change is instantly reflected across all the campaigns using it.

Learn more about LinkedIn Business Manager in the article by Praveen Gujar. Visit this website to create your organization's Business Manager. You can then invite the rest of your team and add your ad accounts and Pages to collaborate across them.
LinkedIn Launches Native Carousel Posting Option. Some users can now create a carousel post within the LinkedIn update process and it is expected to be available for everyone soon. A Carousel icon appears below the 'Start a post' field. Tap on that and you'll be taken through the carousel creation process, which enables you to choose multiple still images or video clips to add to your post. You can also add alt text within the set up process, while you can also re-arrange the order of your uploads before posting them to the app.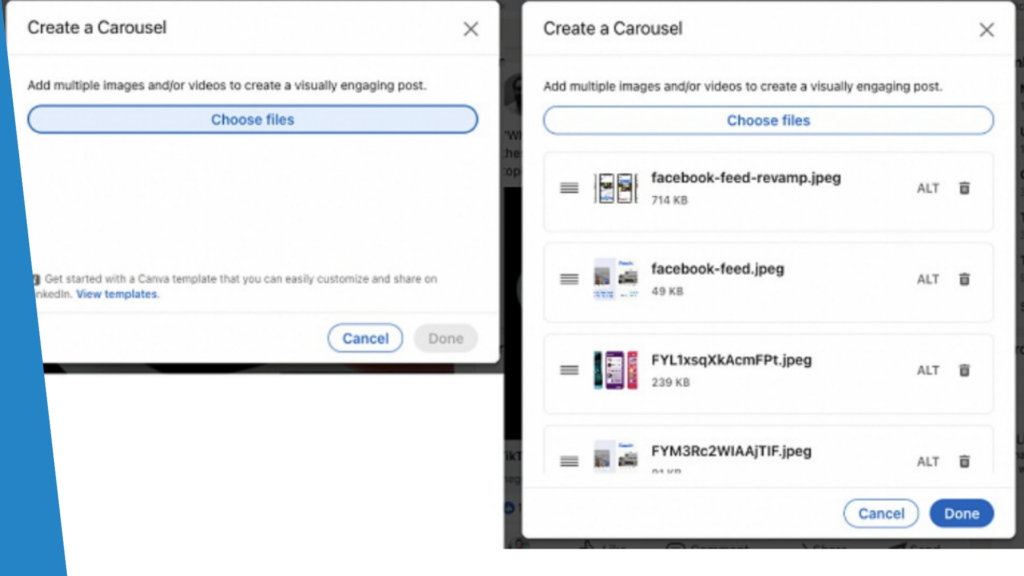 The option to attaching PDFs to your LinkedIn updates started in 2019 and soon became very popular. The attached documents are converted into a multi-frame preview deck, that users can swipe through in-stream. Socialinsider reported that native documents, as in posts consisting of PDFs uploaded directly on LinkedIn, generate 3 times more clicks than any other type of content. We expect that the new carousel posting option will increase the post engagement for many LinkedIn's users. Have a glimpse at the new format in the video that Jack Poses, Leading Product for Video, Creators & Events at LinkedIn, shared.
LinkedIn looks to make 'Repost' a default post engagement option. In a LinkedLetter edition from last month we told you about the new, simplified 'Repost' option, which provides a simple way to help amplify a post to your audience. The professional network is now looking to take it a step further, by making it the default option, with its own icon along the lower function bar on each post.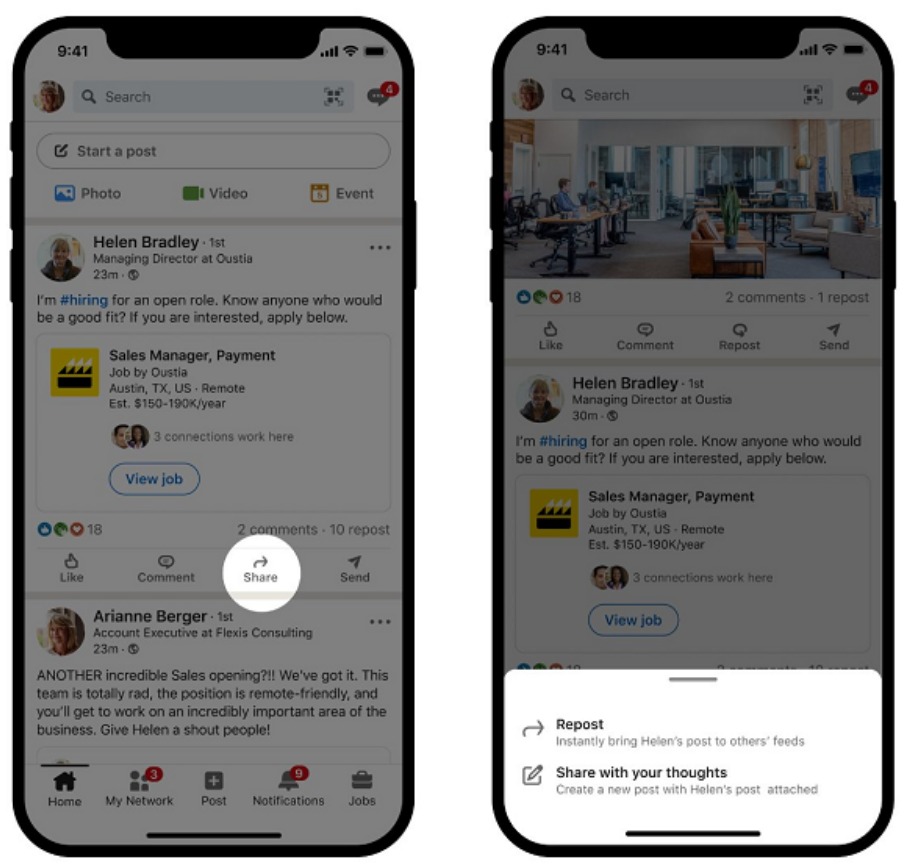 The 'Repost' option could make it easier to amplify content in the app and to ask your followers to amplify your posts by re-sharing to maximize reach. The change here likely suggests that more people are simply reposting content anyway, which is why LinkedIn is looking to make it the default.
The Linked Blog is here to help you or your brand have the best possible LinkedIn presence, so feel free to contact us if you need help! See what else we can do for you here.