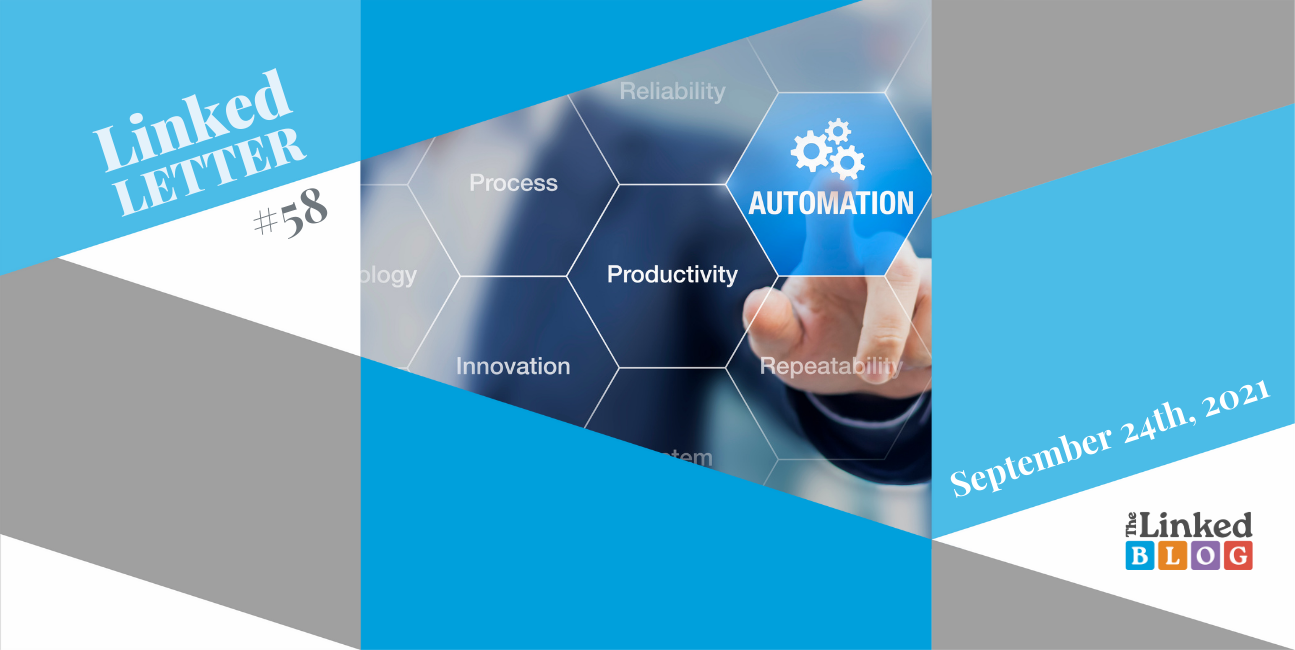 Summer is coming to an end, but we take a look at the upcoming work projects that inspire us, as well as the start of the new business season. In the new edition of our LinkedLetter we want to inspire you a little for the new business season, to find the motivation to learn and pursue new goals. We have prepared the most important news for you – how to automate processes in creating events, how to stand out as a thought leader according to a study by LinkedIn, and which are the top 50 startups, where Americans want to work.
LinkedIn and Zapier work together to improve Event Marketing. Events, events, events. In the last year and a half, we have been deprived of live events, but on the other hand, our desire to continue learning, evolving, and discovering new ways to do so has led to increased interest in online events. They are turning into a trend that is yet to develop. They have become extremely popular, and marketers are striving to improve on audience targeting to attract the right audience. LinkedIn is the place where most B2B marketers gather and events take place online on platform. We all know what it means to organize an event – you have to do marketing strategy for every social channel, define your right audience, content, invitations, and more, and more tasks on the list. Some of our actions are repeated at each event, so LinkedIn will work with Zapier – an automation software to facilitate some of the processes, and we have time for the more important part of organizing and planning an event.
The automated processes using Zapier will be in Lead Gen Format when a participant registers for the event. It will be much easier to structure and receive information about the people who register. Based on the data, marketers will be able to easily target their ads. Like on HubSpot, you will be able to build your ideal customer and get rid of unnecessary time-consuming tasks. To be able to use this feature, you must have a Zapier and а LinkedIn Page account. Here you can read more. Automation leads to evolution!
LinkedIn has published its 2021 B2B Thought Leadership Impact Study in partnership with Edelman a global communication company that works with the biggest brands in the world. The study involved 3,593 participants who held leading positions in companies around the world. Based on their responses, we see that approximately over 50% of them spend nearly an hour reading useful content from leaders. One of the leading topics is thought leadership and why it is so important for you and your personal branding. When you position yourself as a leader in your niche,  this will strengthen your personal brand and will help people to understand how you can be useful to them. Giving useful information will bring you closer to your audience.
Developing your personal brand will also accelerate your efforts to increase the brand awareness of your company in which you work.  Here you can read the entire survey done by LinkedIn.
LinkedIn made its annual ranking of the 50 startups in the U.S.A that are the most desired by job seekers. In the last decade, having a startup has become a symbol of the American dream of the 20th century. In the 5 year ranking of the professional network, you can see the most desired employers. Nowadays, you can work for any company you want, whether it's in the U.S., Russia, Germany, or Dubai. According to a study by Entrepreneur, startups fail in the first 2 to 3 years. The percentage of a given business model to work is small. In recent years, more and more people want to work in a startup because entrepreneurship is being launched and more and more people want to be part of a personal project and work with the creator. Here is the full ranking. Good luck!
The Linked Blog is here to help you or your brand have the best possible LinkedIn presence, so feel free to contact us if you need help! See what else we can do for you here.