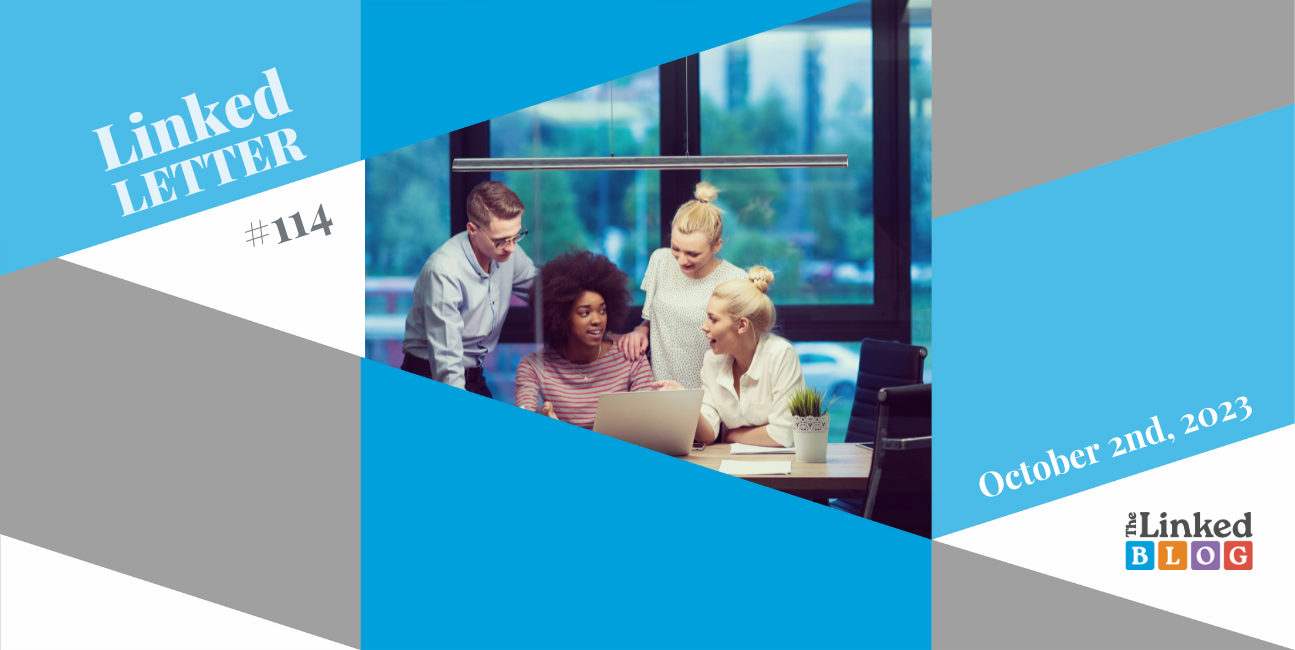 Welcome to the newest edition of the LinkedLetter, where we keep you updated with the latest affairs around LinkedIn. So what's new? To begin with, a list of top performing startup companies, new prospective for healthcare marketers and some new accessibility features with Microsoft collaboration. Sounds intriguing? Keep reading yo find out more.
In the face of economic uncertainties, innovation continues to flourish, particularly within the realms of climate tech and artificial intelligence. Despite challenges, startups have demonstrated resilience and adaptability, leading to a 16% surge in venture funding for generative AI startups in the first half of 2023. Reflecting this spirit of innovation, the 7th annual LinkedIn Top Startups list spotlights the 50 emerging U.S. companies that have not only weathered recent economic challenges but have also captured the attention of investors and top talent. To curate this list, LinkedIn delved into extensive data, considering key factors such as employee growth, jobseeker interest, member engagement, and talent acquisition strategies from their flagship LinkedIn Top Companies list. This year, the criteria have expanded to include startups that are five years or younger, showcasing companies in their early stages of growth. Each profile provides valuable insights into the roles, skills, and functions in demand at these startups.
See more about the chosen companies here.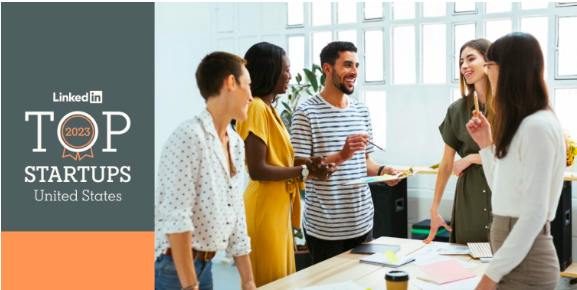 LinkedIn has become a pivotal platform for healthcare marketers, boasting a substantial presence of healthcare professionals with nearly 8 million members in the United States alone. These professionals exhibit a diverse skill set, representing 38,000 skills, working across 424,000 companies, and participating in 341,000 groups on LinkedIn. The digital shift accelerated by the pandemic has further intensified healthcare professionals' engagement on the platform, with many relying on it for connecting with brands and discovering new services, especially as telehealth and remote consultations become more prevalent. LinkedIn recognizes this trend, enhancing its ad targeting tools to enable precise outreach to this audience. Emphasizing the potency of influencer marketing and video content, LinkedIn stands out as a prime avenue for healthcare marketers to directly engage with their target demographic, offering a robust platform for connection, exposure, and meaningful interactions.
Source: www.linkedin.com
Enhancing inclusivity and ease of use, LinkedIn is introducing Microsoft's Immersive Reader to its platform, a move aimed at simplifying content consumption, particularly for individuals with dyslexia and disabilities. In light of Dyslexia Awareness Month and National Disability Employment Awareness Month, all articles and newsletters on the platform will feature an Immersive Reader icon, offering users various accessibility tools. These tools include accurate text-to-speech capabilities, enabling the correct pronunciation of words even when spelled the same. Additionally, users can opt for Content Isolation, which presents relevant text on a distraction-free, customizable background. While similar technology exists in other Microsoft services, this integration marks a pioneering step, making LinkedIn the first social media platform to directly incorporate such accessibility aids. This initiative showcases LinkedIn's dedication to enhancing inclusivity and user experience on its platform.
The Linked Blog is here to help you or your brand have the best possible LinkedIn presence, so feel free to contact us if you need help! See what else we can do for you here.