More than three million stories have been posted on LinkedIn since the global launch of the feature earlier this fall. Now the platform is testing ads in Stories and that's definitely the most important topic in this week's LinkedLetter. What else – LinkedIn's annual report on B2B technology purchasing and Employer Branding Trends that emerged in 2020. Keep reading!
We noticed this opportunity a few weeks ago, but now it's official: LinkedIn is putting ads in stories. Advertising tests now span about 1,000 campaigns from more than 600 advertisers, including WeWork Cos., Daimler AG, Cadillac and Bank of New York Mellon Corp.
According to a Wall Street Journal article, brands can target ads in stories to users based on criteria such as job title, company name, industry and professional and personal interests. LinkedIn plans to make the feature widely available in 2021. Learn more about the new ad format here.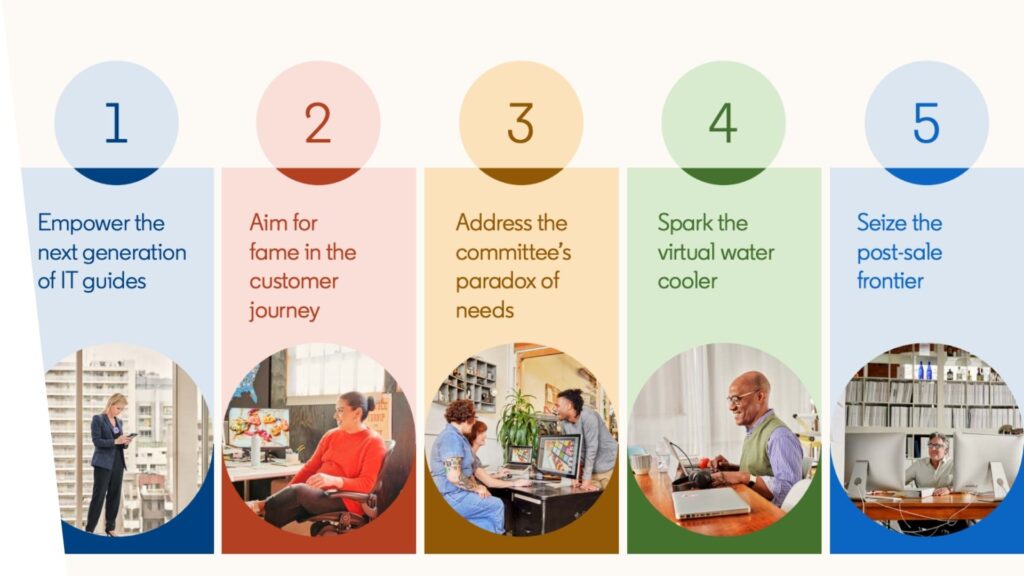 We are living in the Age of Agility, LinkedIn state in their 7th Annual Technology Buying Research. The largest survey of technology decision-makers, prepared by the professional network, provides technology marketers with insights to grow their business and navigate the road ahead.
LinkedIn's researchers identify five key recommendations for technology marketers in the form of advice to B2B marketers:
Empower IT's evolving role as a guide.
Aim for fame in the customer journey.
Address the committee's paradox of needs.
Spark the virtual watercooler.
Seize the post-sale frontier.
The 7th Annual Technology Buying Research includes data from 5,894 technology decision-makers in North America, Latin America, Europe, Middle East, Africa, and Asia Pacific. Read the full report here (PDF).
And since LinkedIn is the perfect place for employer branding, it is also the place to identify the trends in this field. Samantha McLaren outlines 5 of them on LinkedIn's Talent Blog: focus on actions, encourage conversation, show a more vulnerable side to your company, talk openly about employee wellbeing, build a connection through live streaming. Although LinkedIn Live is still available for selected users and companies only, all other tips form a good base for successful employer branding content on any LinkedIn Page and profiles of managers. Read the full article here and watch the discussion following the release of LinkedIn's Future of Recruiting Report.
For more tips about how to take care of your personal brand on LinkedIn, don't hesitate to contact us at create@bookmark.bg. You can also see what else we can do for you here.