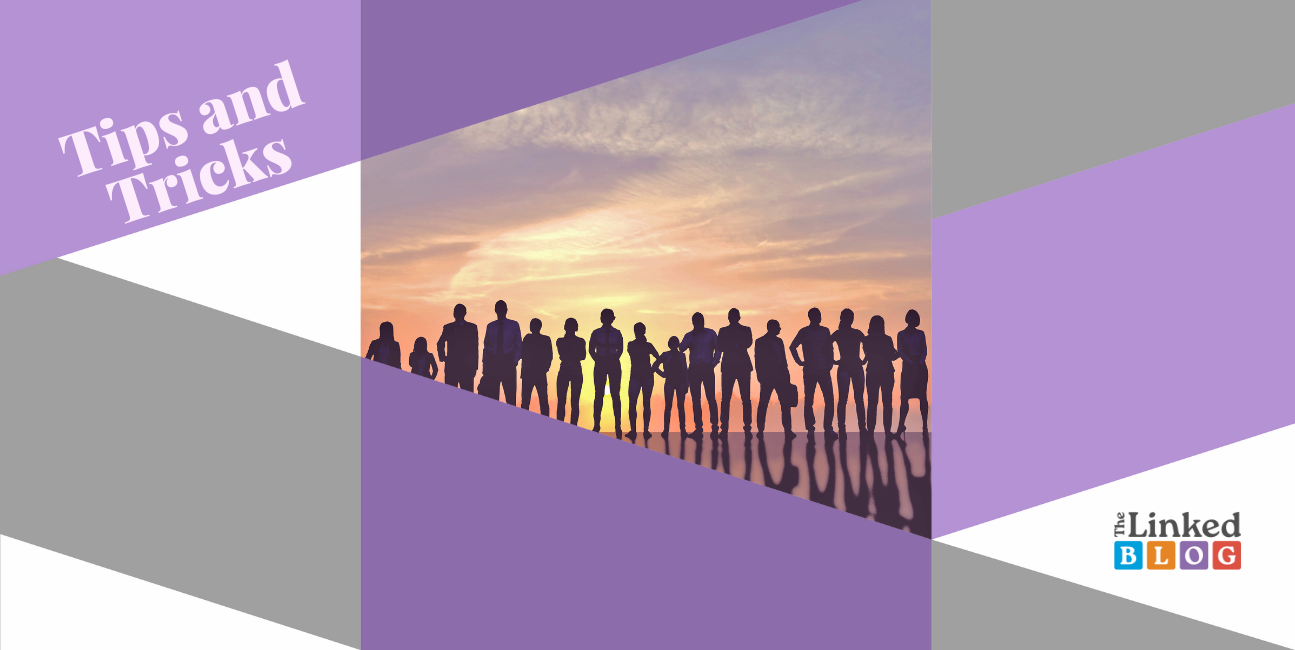 Your employees are a representation of the success of your company. Nowadays, in the B2B buying journey, customers are no longer interested only in the services/products you offer, they want to learn more. They want to see who they will be working with, what their expertise is and how they represent themselves. In this manner, building employer branding on LinkedIn is crucial in order to make the right impression to your future customers from the first touch point.
In this article we provide you with 5 Tips on Building Employee Advocacy through LinkedIn. Here is what we cover:
Tip 1: Define Your Goals and Objectives
Tip 2: Personalise Your Message
Tip 4: Collaborate with Other Employees
Here is a quick overview of this article:
Tip 1: Define Your Goals and Objectives
First of all, you should start with defining your LinkedIn goals, in general. What kind of personal professional brand you want to build, how you want people to perceive you, what content you want to share and what your areas of expertise are. After defining your LinkedIn goals, then you should determine why you want to advocate for your company and what you want to achieve.
Here is an article that can help you with determining your objectives. Don't forget: your LinkedIn profile is a representation of your personal professional brand!
Tip 2: Personalise Your Messages
If you want to succeed on the professional platform, you need to learn how to express your opinion in a compelling and engaging way. Also in a way that people will distinguish your content right away and they will be like "This is such in Alex's style"! If you want to be the next Alex, you should learn how to engage your audience through your own style.
Ask yourself the following questions:
What is my USP (unique selling point)?
What are the qualities that differ me from the other LinkedIn users?
What content can be interesting to read for my audience? What personal touch can I add additionally to this content?
How do I want my audience to perceive my company?
What is my experience in the certain company and how can I reflect my work on LinkedIn?
After answering the above questions you will determine what are the personal touches that you can add to your content that will distinguish you from other LinkedIn users.
Remember: use your own voice and experiences to share your company's story in a unique and compelling way. Don't be shy to share personal stories, here on LinkedIn, we love these stories. Especially if they have the potential to teach us something new!
Here is an example from my LinkedIn profile where I share my personal experience from starting working as a digital nomad. The story that I tell in this post does not explicitly share details about my company. However, my audience can see the flexibility that my job offers.
Tip 3: Share Company Culture
Share photos, videos, and stories that showcase the personality and values of your company. Do not shy away from sharing what you are doing in the office (or in the comfort of your home) and how you interact with your colleagues. There is a reason why you chose to work in a certain company and the company culture is definitely one of the reasons. Share with your audience what this company is doing for you and your growth and vice versa. The sweet spot here is to express your real opinion and experiences, rather than creating a promotional type of post about how great your company is (especially if you do not agree with that statement).
Here is an example of Alex sharing a picture with his team and telling the story of how the company structure has changed over the years.
Tip 4: Collaborate with Other Employees
– What is better than an employee sharing their company's message?
– Many employees sharing their company's mission!
Try encouraging other employees to join the advocacy effort and share their perspectives and experiences. As a team you have a great chance to create unique content and succeed on the platform! Try finding what kind of content you can create together, use your creativity and start working together. Don't forget to tag each other and give credits for the efforts.
An important reminder that the leadership team plays a huge role in encouraging and being an example for other employees.
Here is an example of a collaboration between all the team members in our team while writing an article about collaborative articles.
Tip 5: Show Your Expertise
Creating quality content is essential for employees to showcase their expertise and become recognized as thought leaders on LinkedIn. Through publications, articles, videos, and other interactive formats, employees can showcase their experience, insights, and industry knowledge to engage their audience and add value to their personal professional brand on the platform. By offering insights, advice, and interesting information, employees can educate and engage their audience, establishing themselves as authorities in their industry. This, in turn, can facilitate the purchase decision process for potential buyers who rely on an employee's point of view before making a move on a product or service. It's crucial to provide value through a unique perspective and opinion while also ensuring that any information shared from third-party sources is of high quality.
Here is an example of Alex, after many years of working as a LinkedIn Marketing Expert, he has some observation for the common mistakes he sees on the platform:

This article was inspired by The 5 Circles of LinkedIn, a concept created by BookMark. You can learn more about the concept in this article.
The Linked Blog is here to help you or your brand have the best possible LinkedIn presence, so feel free to contact us if you need help! See more about what we can do for you here.