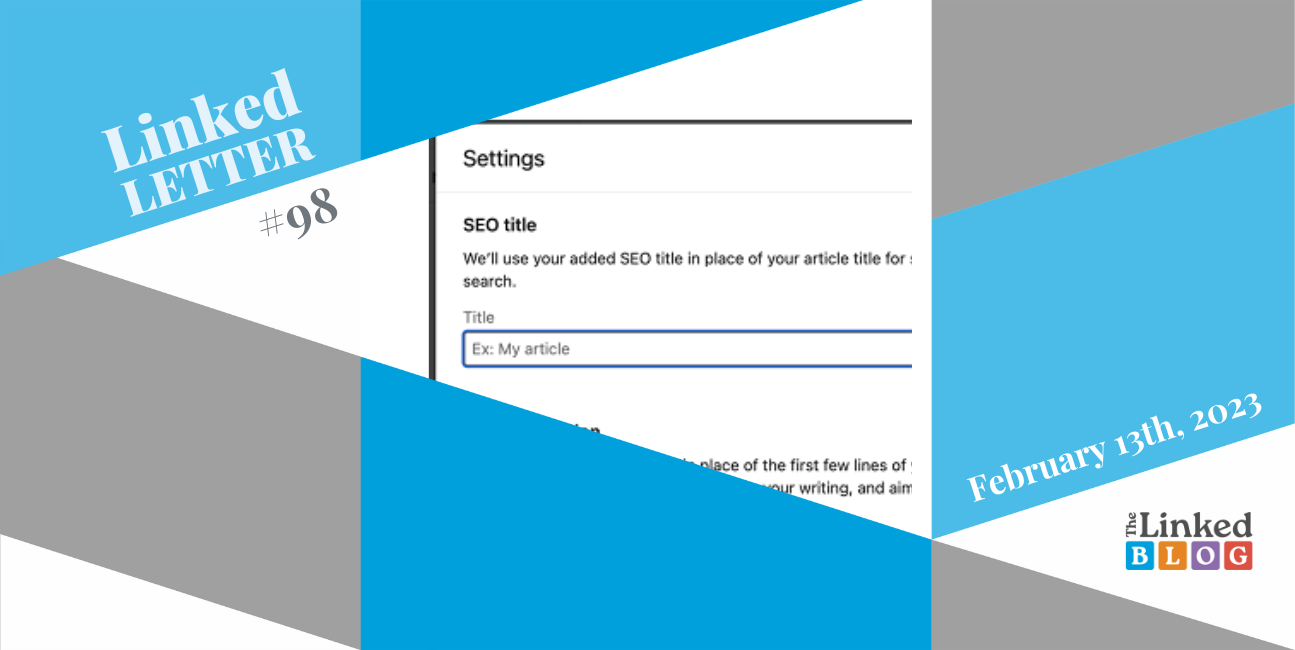 It seems that LinkedIn Newsletters are thriving – that's why we were expecting many new features, related to their visibility and engagement. Learn about them below along with new updates for advertising and find out which country reached 100 million members on the professional network!
LinkedIn adds the way for Newsletter growth. As we shared with you last month, newsletter creation was up 10X year-over-year according to Microsoft's FY23 Q2 Earnings. Now the professional network is rolling out one-click subscribe URLs and embeddable buttons, to make it easier to guide people to your Newsletter and subscription page. The link can be shared on social media, email, or on a website, and will guide users directly to LinkedIn to subscribe.
In addition to that, Newsletters will be displayed in search results under the creator's name. Users will also be able to put their Newsletter in the "Featured' section on their profile, and LinkedIn will be adding custom SEO titles and descriptions for improved performance on Google, for example. Creators could also schedule when their Newsletters.
A new analytics and tools page provides useful data in one place. The updated analytics display, accessible from the profile page, will link through to audience insights, profile views, and post-performance, along with access to creator tools, all in one place. Learn more about this and the above-mentioned news in the article by Social Media Today.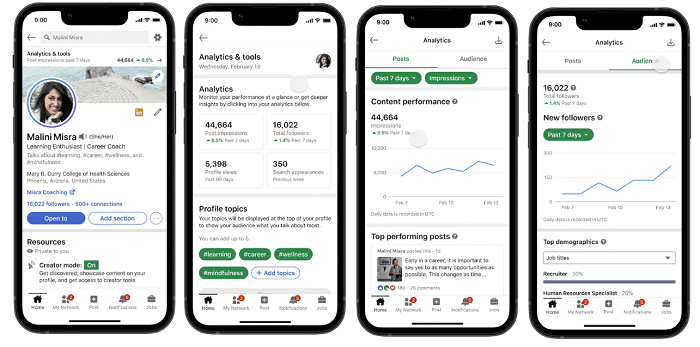 New feature update for LinkedIn Ads allows you to explore actions on your website. This was shared by Joshua Stout in his recent post. You can go to the Campaign Manager page, click on 'Analyze', and go down to 'Website actions'. As long as the Insight Tag is on your site, this feature allows you to see the actions taken by visitors. It automatically picks up the buttons and pages you have on your site and will track the clicks or visits to them. You can also create a custom website action to list there anything else you'd like to track.
The professional network has reached 100 million users in India. The country has become the second largest market after the United States. This comes after 56% increase in LinkedIn membership over the past three years. the largest share of members in India are from software & IT, followed by manufacturing, corporate services (Consulting, Accounting, and HR), finance, and education industries. Ashutosh Gupta, India Country Manager, LinkedIn said that LinkedIn's India users are over-indexing on networking, messaging, and learning more than any other region globally.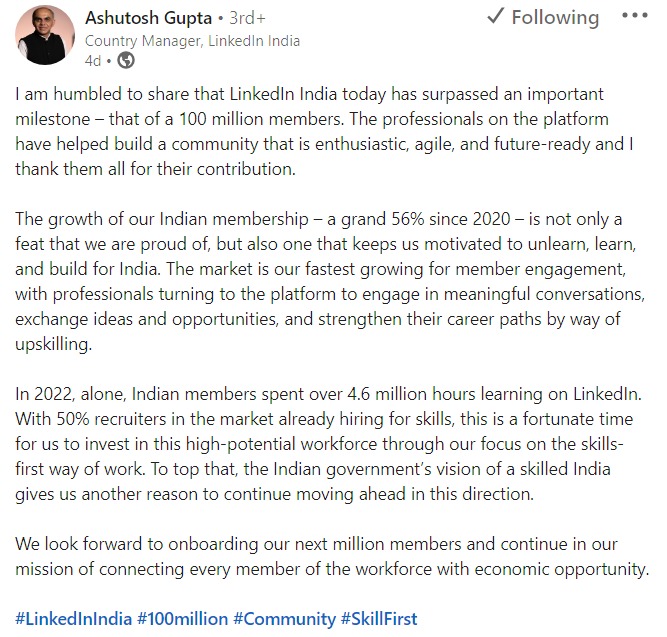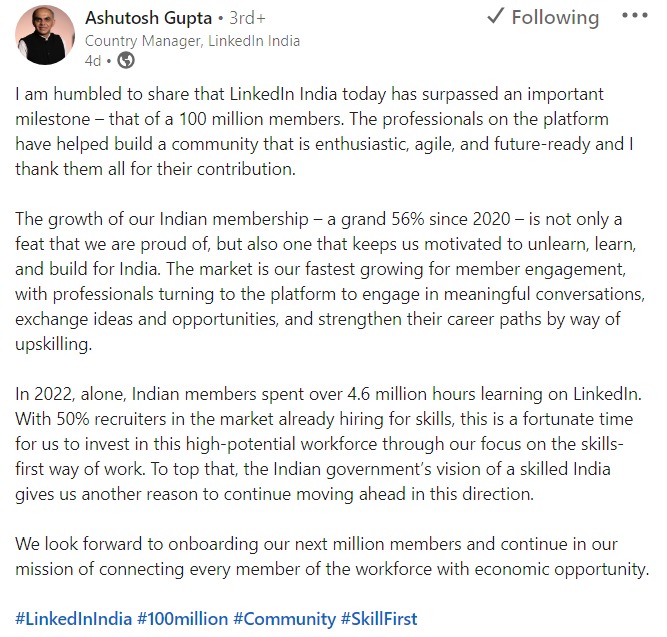 The Linked Blog is here to help you or your brand have the best possible LinkedIn presence, so feel free to contact us if you need help! See what else we can do for you here.