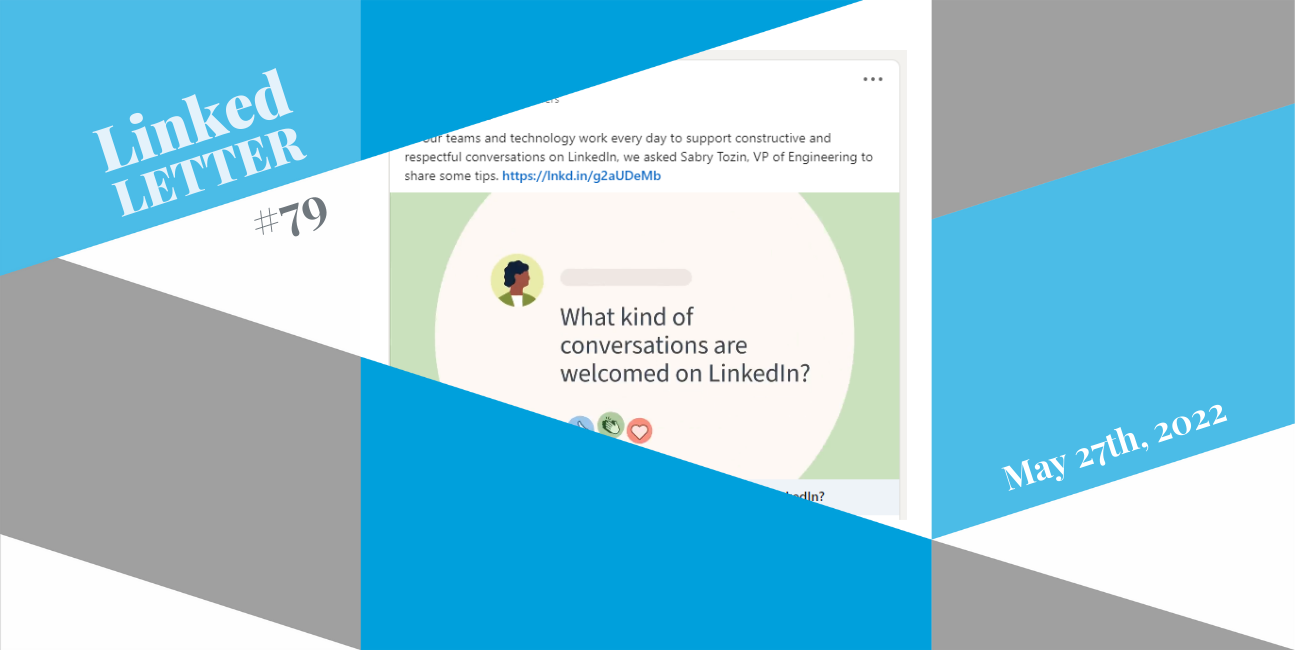 The 79th edition of our LinkedLetter will reveal some secrets and help you get the best experience on the professional network. Will we learn more about the Feed algorithm, how to get more responses to messages and whether there will be a 7th emoji reaction? Let's find out!
LinkedIn provides insight into how its feed algorithm works. The professional network is continuing to add value to the member experience. It has started a new myth-busting initiative, aimed at greater transparency and understanding of how the LinkedIn feed works. A new series of blog posts and on-platform content, called "Mythbusting the Feed", is expected to provide more significant insights into how the products work and address common misconceptions and assumptions.
The first two videos of the series are already available and expand on two questions: "What kind of conversations are welcomed on LinkedIn?" and "What does it mean to be professional when it comes to content on LinkedIn?". Members are also interested in how the algorithm works and personalizing the feed, content distribution and how Linkedin works to address bias. The installments of the series in the coming weeks will cover these topics.
"Our ultimate goal is to be transparent with you on how we think about the feed, and how things work", said Sabry Tozin, VP Engineering at LinkedIn, in his article.
LinkedIn data reveals what types of InMail get the best results. A LinkedIn study of InMail, the website's premium messaging feature, discovered which types of messages get the best results. The study analyzed tens of millions of InMails sent by corporate recruiters worldwide between May 2021 and April 2022.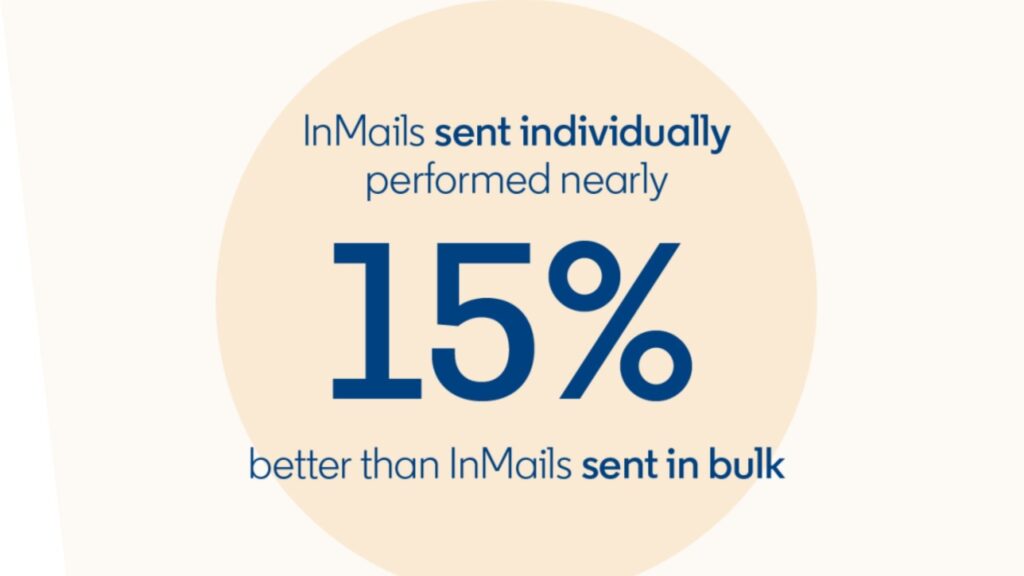 The data shows that shorter messages (under 400 characters) outperform long ones with 22%. In addition, InMails with the lowest response rate are sent on Friday (down 4% under the average) and Saturday (8%). Also, InMails sent individually performed nearly 15% better than those sent in bulk. Besides that, "Recommended Candidates" & "Open to New Positions" members are most Likely To Respond. You can see more highlights of the study in this article.
Introducing a new reaction to express humor and fun. Although LinkedIn is a place for people with a valuable perspective to share and creating professional content, adding a little levity to updates, invites and profiles is a great idea. According to the app researcher Nima Owji, LinkedIn is looking to expand on its current reaction set with a new "Funny", laughing emoji.
#LinkedIn is working on a new reaction called "Funny"!

"Introducing a new reaction to express humor and fun on LinkedIn." pic.twitter.com/ISRizNb651

— Nima Owji (@nima_owji) May 14, 2022
In February, Tomer Cohen, LinkedIn's Chief Product Officer, wrote in a post that "one of the top requests we got was for a laughing emoji reaction. We hear you loud and clear and we agree. Humor is indeed a serious business." There is still no official information by LinkedIn about the "funny" addition to the post reactions. We hope that it will be released soon. There are many ways to add a little fun into our content and deepen our engagement and relationships. The "laughing"emoji would let users express their feelings about corporate memes and entertaining videos.
The Linked Blog is here to help you or your brand have the best possible LinkedIn presence, so feel free to contact us if you need help! See what else we can do for you here.