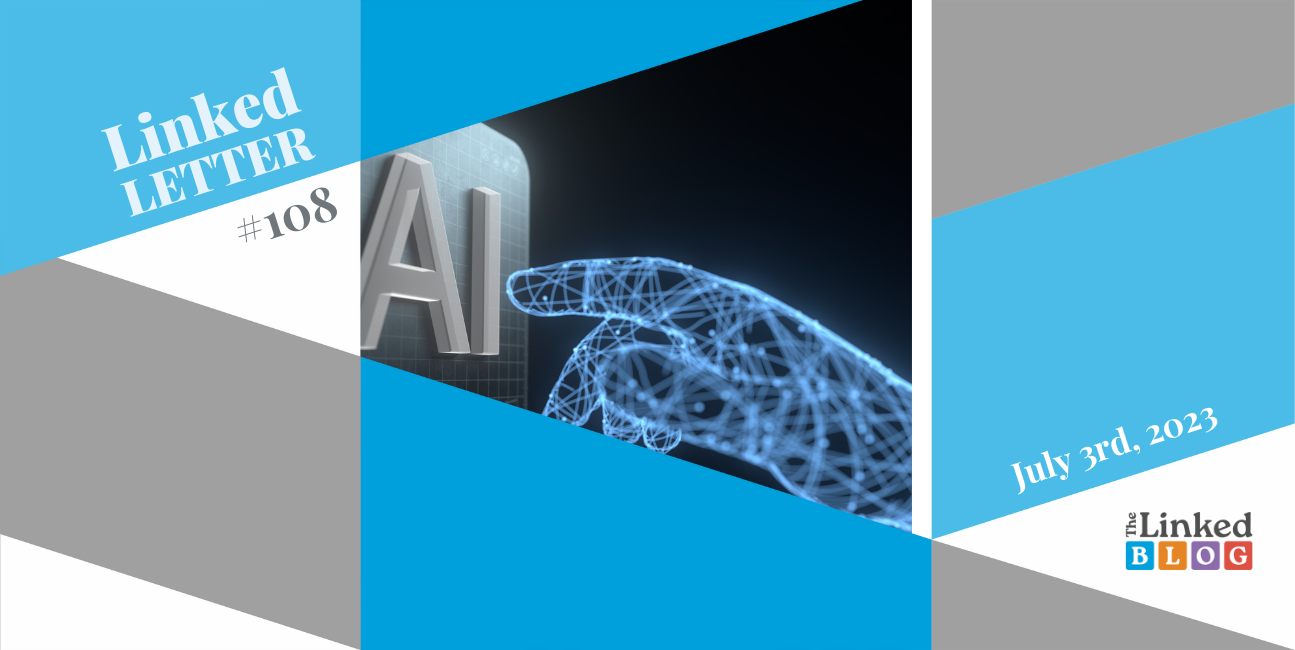 The first LinkedLetter for July is here with some new LinkedIn Features and changes on the platform. LinkedIn removes the native carousel posting option. Moreover, there is a new ad format – Thought Leader Ads. Not a big surprise, the professional platform keeps introducing new AI tools. This time, the new feature will allow users to use generative AI within the platform's share box. Read our newsletter for all the details.
LinkedIn is testing a new feature that allows users to use generative AI within the platform's share box. Users will start by sharing their own thoughts and perspective in at least 30 words, which forms the core of their post. They can then use the AI to generate a first draft, providing a starting point for review, editing, and customization before publishing.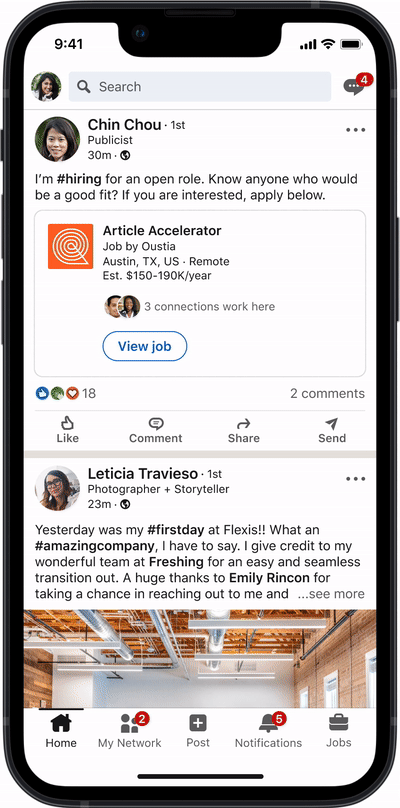 Source: Keren Baruch
LinkedIn has launched a new advertising feature – Thought Leader Ads. These ads can be used to promote content created by executives and employees of a company, which can help expand the reach and achieve brand goals. These ads leverage authentic employee experiences to keep the content engaging and relevant. However, only posts from verified members can be promoted. To become verified, an individual must have the company listed as their active and current job on their LinkedIn profile.
When promoting an ad, the supported objective types are Brand awareness or Engagement, and the supported ad format is a single-image ad. Learn how to set up Thought Leader Ads here.
The professional platform removed the native carousel posting option, which allowed users to create scrollable carousel posts directly on the platform. While carousels had been popular among users and generated good engagement, it appears that the native posting tool did not gain much traction. As a result, users will need to resort to sharing PDFs and using each page as a frame to create makeshift carousel posts.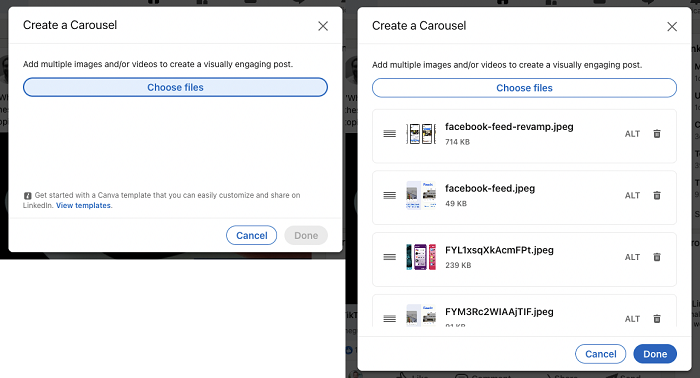 Source: Social Media Today

Updates in LinkedIn Algorithm
In response to user feedback regarding the presence of irrelevant and non-professional content in their feeds, LinkedIn has updated its algorithm. The platform is now prioritising posts from first-degree connections and seeking to highlight expert knowledge and advice. LinkedIn aims to categorise content into relevant topics and show it to more interested users. Re-posts of viral content and engagement bait will lose value, while original insights and meaningful conversations will be rewarded. The effectiveness of LinkedIn's system in penalising spam and amplifying relevant content is yet to be fully evaluated. Learn more about the algorithm update here.
The Linked Blog is here to help you or your brand have the best possible LinkedIn presence, so feel free to contact us if you need help! See what else we can do for you here.