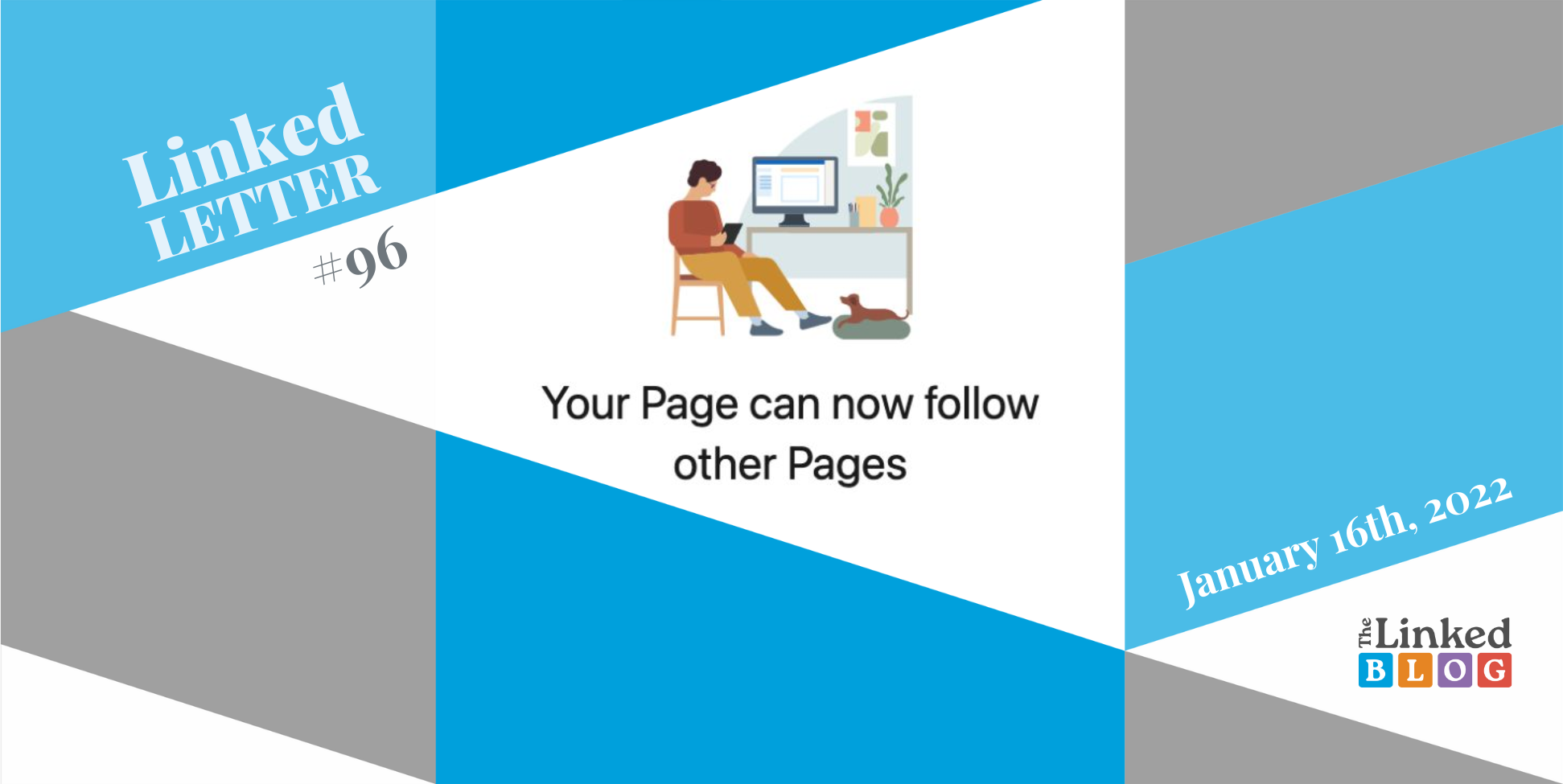 What a strong start for LinkedIn in January – we can already try some new features and also find inspiration from some of the outstanding leaders worldwide. Let's see what the newest edition of our LinkedLetter has to offer. Keep on reading.
You can now add pricing information to your LinkedIn Service page. The new option allows you to enter the currency and starting hourly rate that you offer your services for. This price is intended to show buyers the minimum amount you charge for your services, and is not a guarantee of the final price. David Petherick shows an example in his article.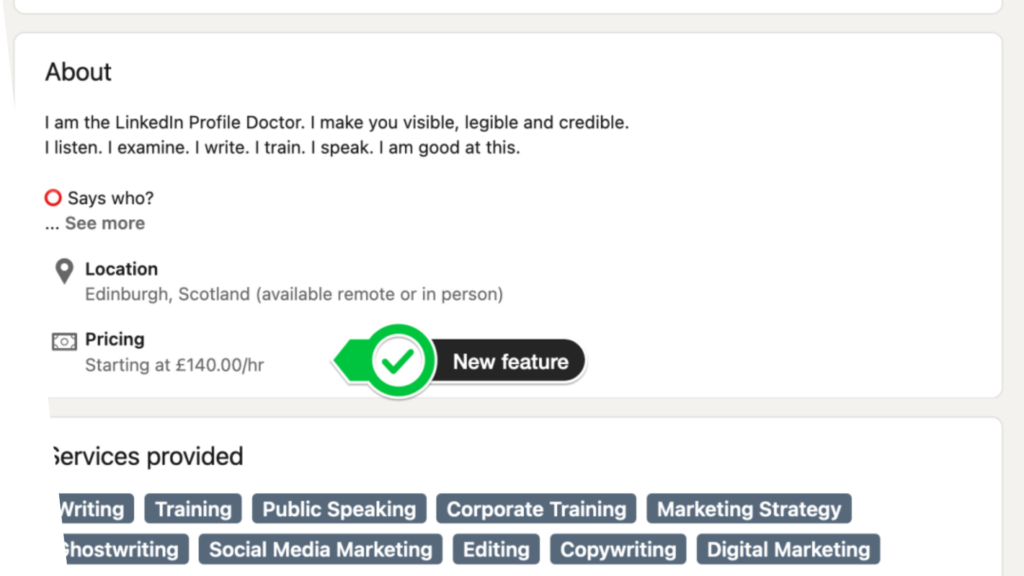 This is also a great way to see the price ranges for other service providers on the network and see how competitive you are. If you don't want to reveal specific numbers or they vary a lot, you can choose the option Contact for pricing. The new feature is still being rolled out, so it may still not be available for you. See how to complete your Service Page information here.
Your LinkedIn page can now follow other pages. With this new feature, you can engage with other organizations, collaborate, and increase your page's visibility and the number of your followers. How to do this? Go to the admin page of your Company Page and look for the tab "following". Use the search bar to look up Pages you are interested in and follow them.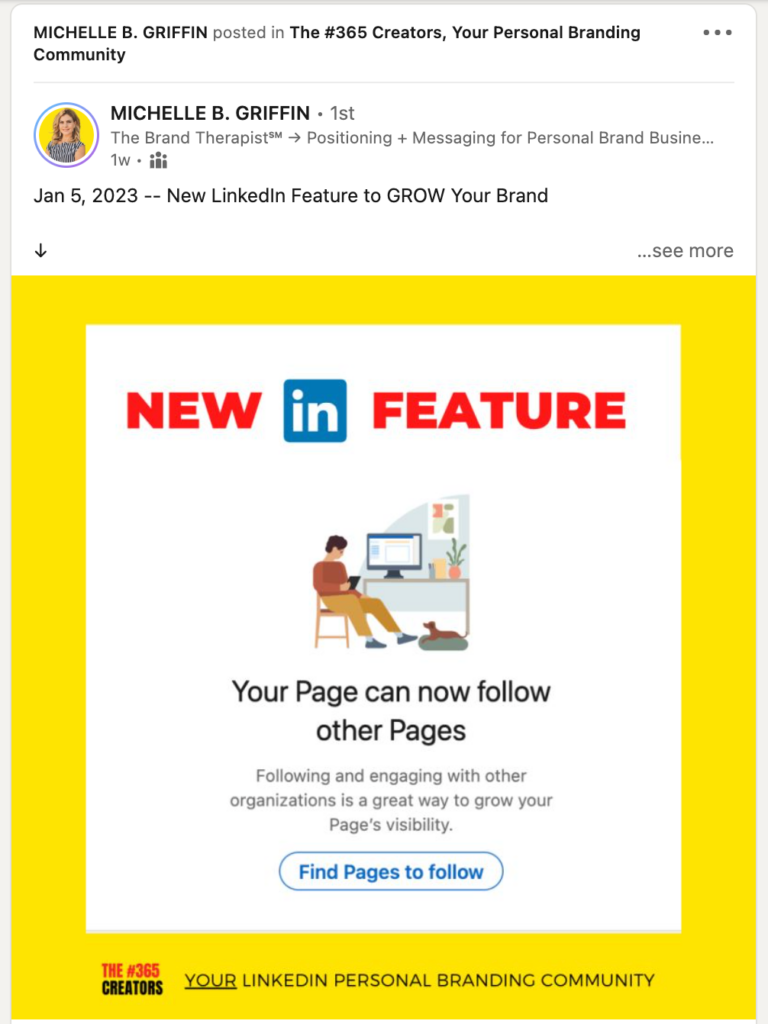 Having a feed with all of these company posts will help you explore what they are doing and how their content is performing, so you can follow the trends and find some inspiration there. The information about this new feature was published by Michelle B. Griffin in a private LinkedIn group.
Ryan Roslansky announced the launch of The Path – a brand new video series. During the episodes, LinkedIn's CEO will be interviewing leaders from around the world. The viewers will have the opportunity to explore their successes, and their missteps, and learn about the moments that shaped their professional paths. Guests will share insights and advice to help others navigate their own career journeys.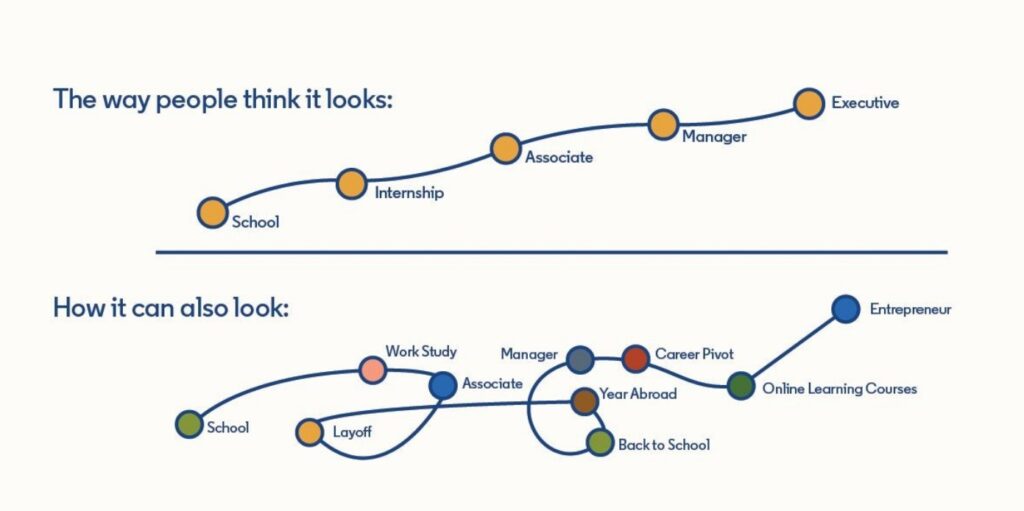 Some of them include Uber's CEO Dara Khosrawshahi, Cynt Marshall, CEO of the Dallas Mavericks, Satya Nadella, Chairman and CEO of Microsoft, Chef and Humanitarian José Andres, and others. If you want to follow the stories of top leaders paving their unique career path, subcribe to The Path Newsletter.

The Linked Blog is here to help you or your brand have the best possible LinkedIn presence, so feel free to contact us if you need help! See what else we can do for you here.