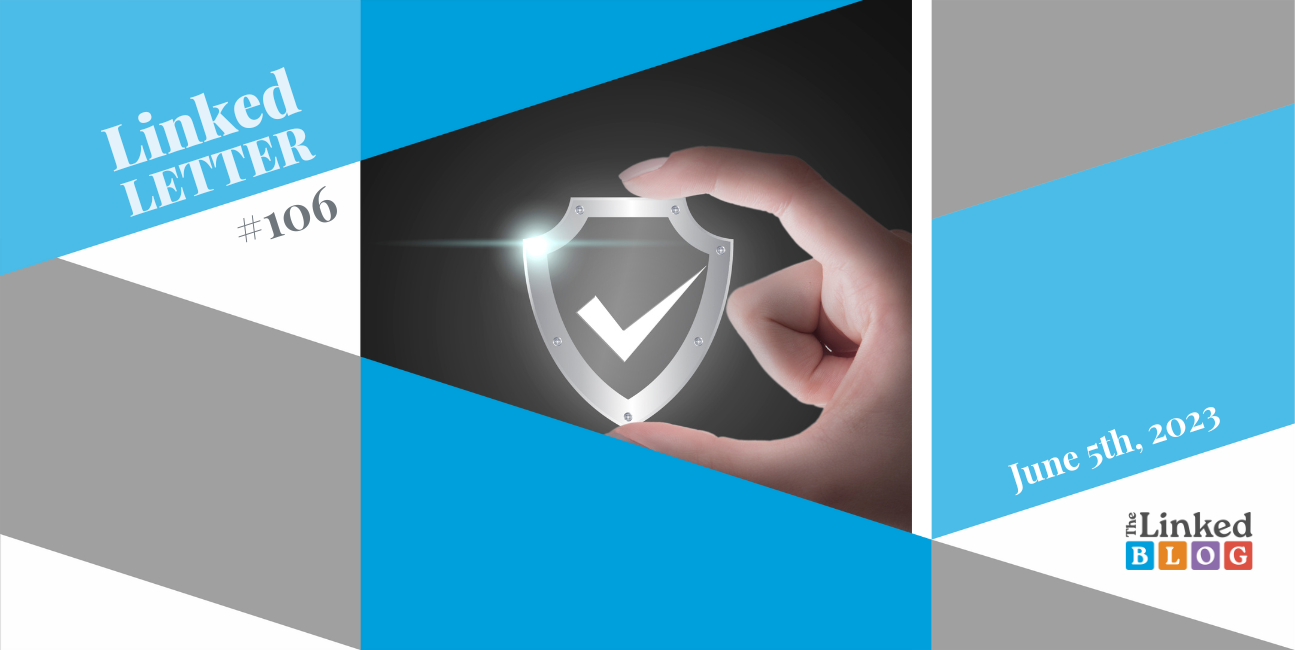 We have prepared for you the latest features and news about LinkedIn. After the profile verification feature, now LinkedIn created verification options for job posts. We believe this new functionality will prevent further job scams on the platform. Moreover, ​​LinkedIn has introduced message warnings to enhance user security. What is 'conversations happening now' and internal mobility feature? Learn below in the newsletter!
LinkedIn has introduced a new internal mobility feature in LinkedIn Learning. The feature allows users to set their career goals and indicate their interest in new roles within their own company. Recruiters in the organization will be able to see a spotlight on internal talent when searching for new roles in Recruiter. This feature aims to address the challenge of ad-hoc internal mobility and facilitate smoother career transitions within organisations, while also eliminating the stigma associated with talent poaching.
LinkedIn has expanded its verification features to include job posts. The platform will display verified information about job posters or their companies, providing authenticity and trust to users. Verified information may include affiliation with an official company page, verified work email or workplace, or government ID verification through CLEAR. LinkedIn aims to build confidence in job searches and foster trust between recruiters and candidates. Unlike other social media platforms, LinkedIn's verification features are available for free and focused solely on confirming user identities to prevent fake or scam accounts. Learn more here.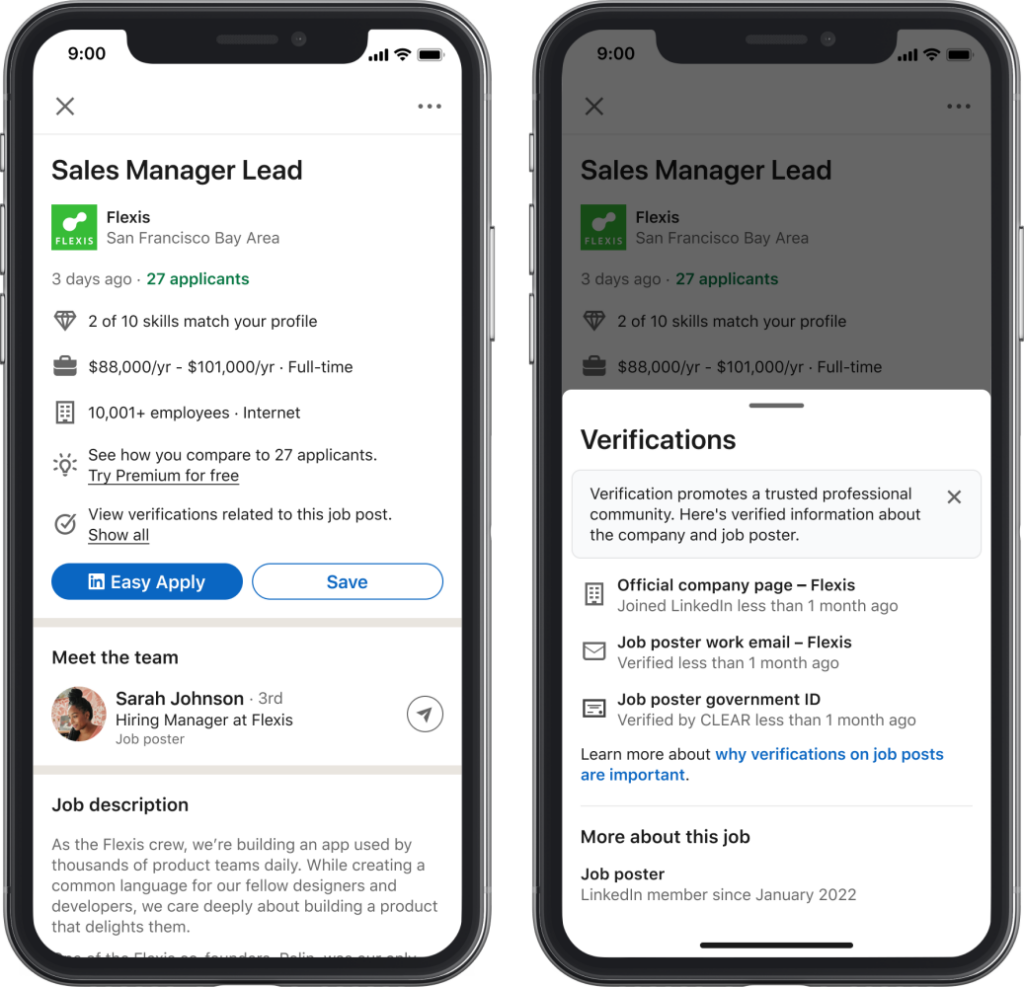 ​​Image Source: Rohan Rajiv
​​LinkedIn has introduced message warnings to enhance user security. These warnings notify users when messages contain high-risk content that could potentially compromise their safety. For instance, if a message prompts users to shift the conversation to a different platform, it may indicate a scam. If users feel uneasy about a message, they can report the content anonymously, without notifying the sender. These message warnings aim to protect users from potentially harmful interactions on the platform.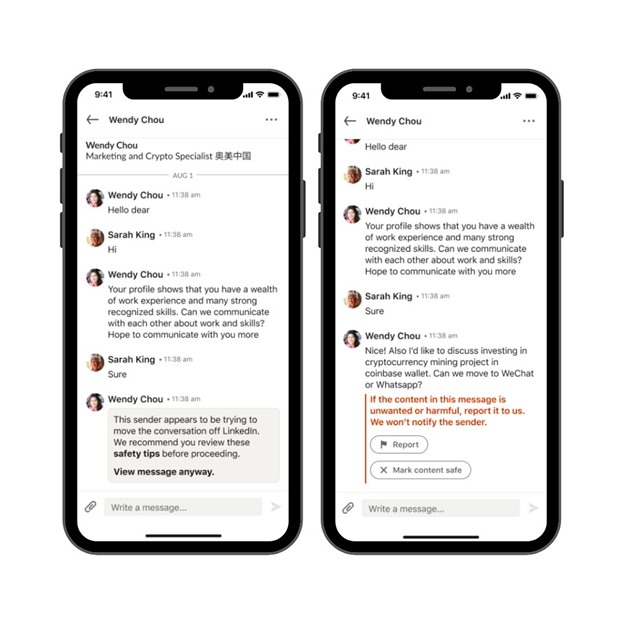 Image Source: Rohan Rajiv
On the Analytics & Tools page of LinkedIn, there is a new section called "Conversations happening now" where you can find sample posts that could be relevant to you and your audience. However, please note that this section may not appear if no current posts meet your criteria. Currently, this feature is only accessible to LinkedIn members who have set their language preference to English. The posts displayed in this section are based on your previous content and topics that might interest your audience. Whenever new suggested reposts become available, they will be shown. By clicking on a post, you can review it in more detail and consider reposting it with your own commentary to join the ongoing conversation.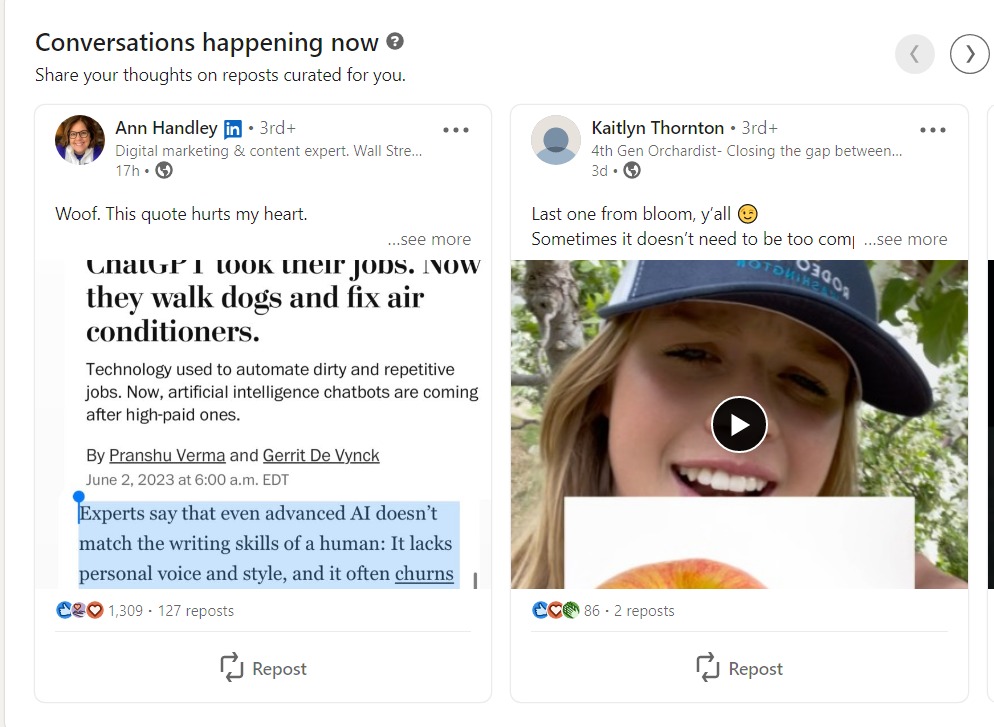 In anticipation of a fine from the Irish Data Protection Commission, Microsoft plans to set aside $425 million in the current quarter. The fine relates to alleged data privacy violations linked to targeted advertising on LinkedIn. The company disclosed its plan to investors and stated that it had received a non-public draft decision from the IDPC proposing the fine under the European Union's General Data Protection Regulation (GDPR). The investigations by Irish regulators began in 2018, but specific details were not provided. Microsoft intends to dispute the decision's legal basis and the amount of the proposed fine. The company stated that it will vigorously defend itself once a final decision is issued, although no timeline has been set for that. Learn more here.
The Linked Blog is here to help you or your brand have the best possible LinkedIn presence, so feel free to contact us if you need help! See what else we can do for you here.