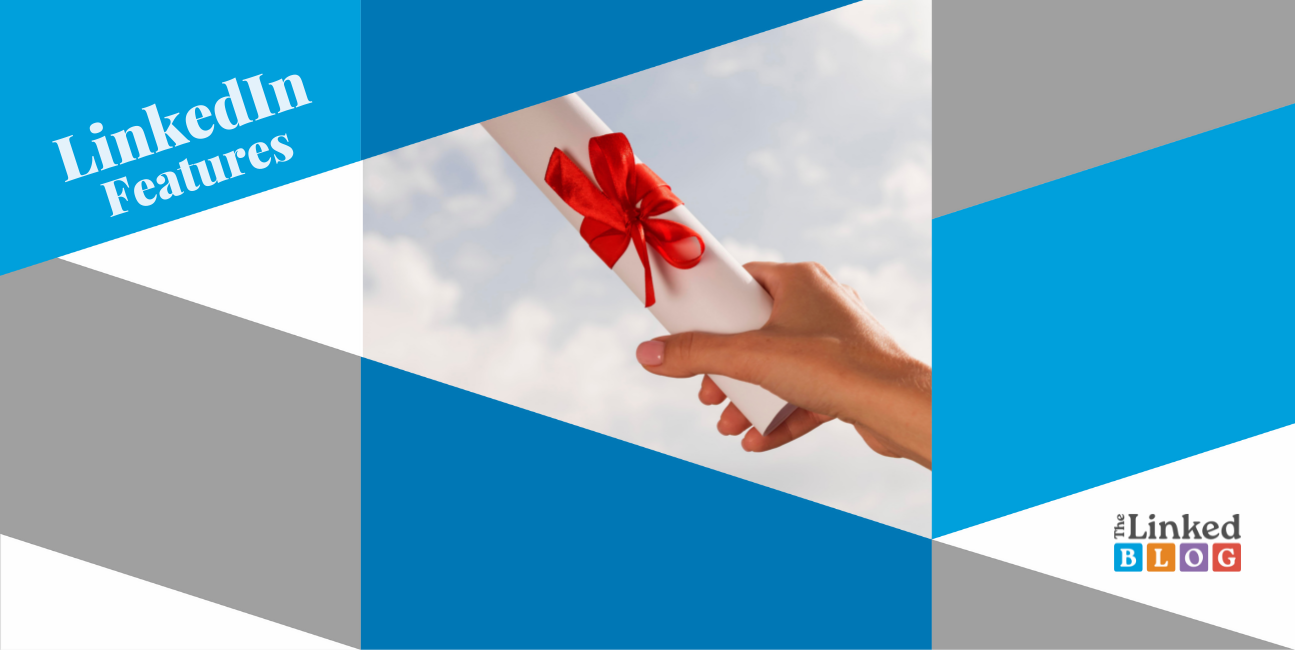 Licenses & certifications is an important section on your LinkedIn profile and you should pay attention to it if you are willing to present yourself as a highly skilled professional. And actually, you don't have a reason not to strive for that since LinkedIn is THE place with countless business opportunities one must not miss.
This article is a quick guide which will lead you through the steps of adding a certificate to your LinkedIn profile.
Click on the Me icon on the top right corner on the LinkedIn feed; or on your profile picture on the left hand side.
Scroll down to reach the Licenses & certifications section. If you haven't added it yet, click on the Add profile section button right under your cover photo. Then select Background → Licenses & certifications 
Once you reach the section, click on the 'plus' button – on the right hand side of your screen.
A page which requires details about your certificate will appear. Add:
Name of the certificate,
Issuing organisation (start typing the name and if it has a LinkedIn page, it will appear in the dropdown menu – click on it)
Put a tick at the box underneath if your certificate has no expiration date
Select month and year of issuing your certificate
Credential ID (optional)
Credential URL (optional)
Click the Add button and your certificate now appears on your profile, under Licenses & certifications.
Since LinkedIn no longer shares changes to Licenses & certifications to your network, make sure you share this achievement with a separate post! Go to your homepage and make an update that clearly describes what and why you share. Acknowledgement and tags are always useful, so use them in an appropriate way and quantity.
You can watch a tutorial on BookMarks' YouTube channel:
Follow BookMark on LinkedIn and get in touch with our team by sending an email to create@bookmark.bg if you need professional help for your business.